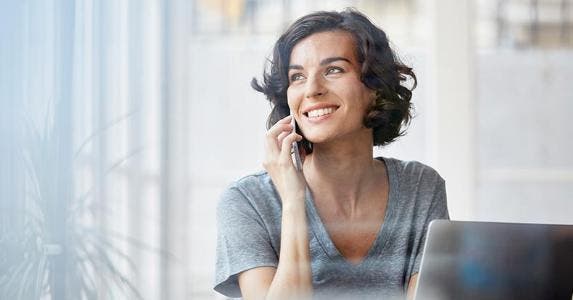 Filing an income tax return may be one of the most dreaded chores in American life, but for many taxpayers there's a very real payoff to the task: a tax refund.
Don't expect to receive a cash infusion from the government the second you submit your return, however. It typically takes the IRS up to 21 days to release a refund, but the exact timing depends on a range of factors, and in some cases the process may take longer.
Here's what you need to know to predict how long you'll need to wait for your refund.
Tax refunds: an overview
Filling out your annual tax return involves calculating how much you owe the government in taxes based on your earnings and which tax deductions and credits you are eligible to receive. Many Americans, however, prepay their taxes via withholding. If the amount you've already paid through withholding during the year is less than the amount you owe the government, you'll need to pay the difference when you submit your return.
However, if the amount you've already paid is greater than your tax bill, then the government owes you the difference. That amount that you overpaid in taxes is your refund, and it could be a substantial sum. In 2016, for example, the average tax refund was $3,050.
Use our calculator to determine how much income tax you owe.
Tax refund options
When you submit your tax return you'll be given a choice of how to receive any refund owed to you. The options may include a direct deposit into your bank account, a check sent through the mail, a debit card holding the value of the refund and a chance to apply the refund to the purchase of government bonds.
Each of these methods has unique advantages, but direct deposit is your best bet if your main interest is receiving your refund quickly. You can choose to split the deposit among up to three bank accounts, and you can even have a portion of the funds deposited into an IRA. The IRS says that combining the direct deposit method with e-filing your return is the surest way to ensure a speedy refund.
However, there are other factors besides refund method that can affect refund timing. For instance, taxpayers who claim the Earned Income Tax Credit (EITC) or the Additional Child Tax Credit (ACTC) may see additional delays due to special rules that require the IRS to hold their refunds until February 15. Your refund may also be held up if the IRS finds errors, omissions or signs of identity theft in your returns.
Tracking the progress of your refund
The IRS makes it fairly easy to track your refund's progress with its "Where's My Refund?" online tool. The system provides personalized daily updates for taxpayers 24 hours after a return is e-filed or four weeks after the IRS has received a paper return. It tracks each refund's progress through three stages:
Return Received
Refund Approved
Refund Sent
Once your refund reaches the third stage, you will need to wait for your financial institution to process a direct deposit or for a paper check to reach you through the mail.
What to do once your refund arrives
You may need your refund to cover immediate expenses. If possible, however, consider investing in your longer-term financial security by using the extra money to pay down debts, bolster your emergency savings or fund your retirement account.