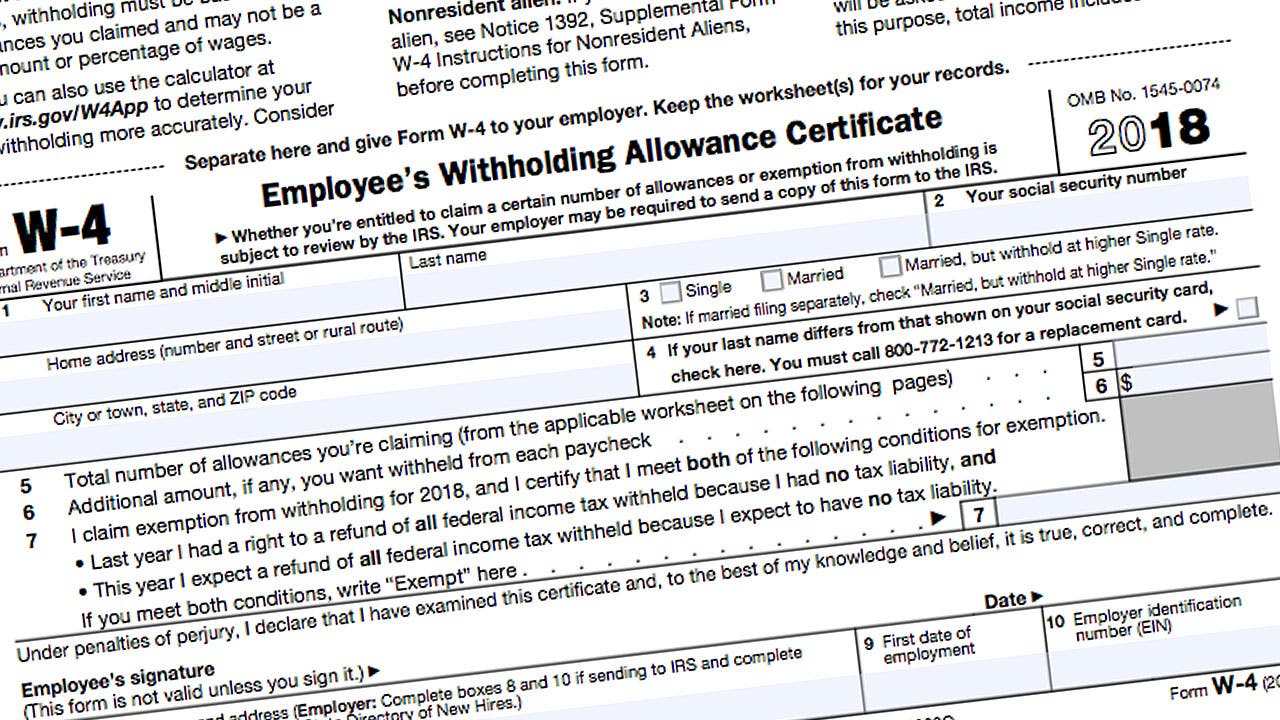 The Tax Cuts and Jobs Act of 2017 (TCJA) has caused quite a stir for many taxpayers since it took effect. With the numerous changes to deductions and credits, payroll withholding has become a hot topic as some filers have been caught off-guard by the adjustments to the tax code. For those who didn't make changes to their withholdings, some even saw lower-than-usual refunds — or no refunds at all.
To prepare for future tax seasons, it pays to consider adjusting withholdings now to avoid major surprises (and penalties) down the road.
Why is having the right withholding important?
Even before the TCJA was enacted, payroll withholding has always been something that every taxpayer needed to get just right. Why?
If you have too little taken out of each paycheck, you'll owe money when you file your return. You may even owe penalties for underpayment.
If too much money is withheld, you'll get a refund.
Although many Americans rely on a refund as the biggest financial windfall of the year, some experts say that's not necessarily a good thing. A tax refund means you overpaid the government throughout the year, instead of putting that money to better use yourself throughout the year. For example, you could have earned interest on that money in a high-yielding certificate of deposit.
[Compare CD rates at Bankrate.]
The best course, tax experts say, is to adjust your withholding so your tax payments in our "pay-as-you-earn" tax system will match your actual tax liability.
If withholdings are inaccurate, taxpayers may face a fine. "To avoid the underpayment penalty under federal law, most taxpayers have to withhold either 90 percent of the tax due for the current year or 100 percent of the tax due for the prior year," says Francine Lipman, tax law expert and professor of law at the University of Nevada, Las Vegas.
Lipman adds that although withholding penalties were waived this tax year for some due to the new tax laws taking effect, she expects them to be enforced next year.
Plus, having a proper withholding means taxpayers won't be hit with a surprise bill from Uncle Sam next year. Why is this important? Those who don't pay their tax liabilities by April 15 face a failure to pay penalty of 0.5 percent of the amount due per month up to 25 percent, as well as interest costs. These penalties are on top of any amount of underpayment penalties owed for underwithholding during the tax year.
"Because many individuals do not have the willpower to save during the year it is difficult for them to pay an amount of tax due on April 15th," Lipman says. "As a result, taxpayers should go to the IRS website and do a paycheck checkup to ensure that they have the proper amount of withholding that is consistent not only with avoiding penalties, but their own financial goals."
How to get withholding right
Lipman recommends taxpayers contact their human resources departments to help initiate a withholding change. She says employers will often allow employees to make the change online. You can expect this to affect the amount of money that comes out of your paycheck.
Here are some steps you can take if you're trying to make adjustments to withholdings.
If you owe the IRS:
Decrease the number of personal allowances on your W-4.
Or, simply ask that a set amount be taken from each paycheck. To figure out how much, take the amount you owe and divide it by the number of pay periods remaining in the current year.
If you regularly get a big refund:
Increase the number of personal allowances on your W-4.
The adjustment will give you a bit more cash in each paycheck. Don't just spend it, but consider opening an account — savings, money market or CD — that will earn you (not the federal government) interest instead.
[Bankrate can help you find the best savings rates.]
Major life change? Take a fresh look at your withholding
You should adjust your withholding any time there's a major change in your life — such as if you get married, welcome a child into your family or buy a house. Each of these circumstances can affect the amount of tax you'll owe.
The IRS offers an interactive withholding allowance calculator and a couple of worksheets on Form W-4 to help you figure out the changes to make to your withholding amount. To expedite the process, gather your most recent pay stubs and last year's tax return to help you estimate your income for this year.
If your situation is more complicated – like if you're self-employed, expect to owe investment taxes or collect taxable Social Security benefits – the IRS recommends that you refer to Publication 505, Tax Withholding and Estimated Tax.
Learn more: