Scoff at these student loan scams
Student loan borrowers in the U.S. collectively owe about $1.3 trillion, and getting a handle on that debt can be difficult.
"The whole student loan system is very complex, and a lot of student loan servicers have not done a very good job of providing good customer service to people who are trying to repay their loans and manage them in a way that's affordable for them," says Suzanne Martindale, a San Francisco-based staff attorney at Consumers Union, the policy and advocacy arm of Consumer Reports.
The murkiness of the system allows companies that profit off borrowers' lack of knowledge to flourish, she says.
Don't fall into a trap while seeking help with your college debt. Here are 3 signs you might be dealing with a student loan scam and a tip on how to deal with them.
Before applying for a student loan for your kid to go to college, check your credit score for free at myBankrate.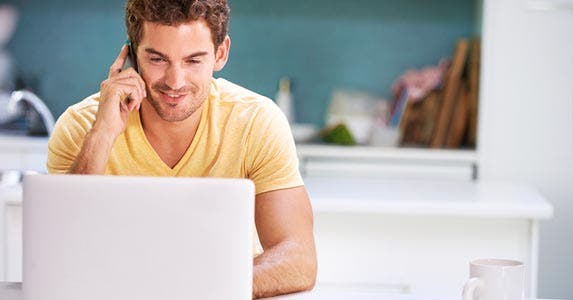 You're asked to pay upfront
If you've contacted a company for student loan assistance and it wants your money before it provides the service you've requested, watch out, says Jodi Okun, founder of College Financial Aid Advisors in Seal Beach, California.
"Anytime (you) see someone trying to ask (you) to pay upfront, that is a payment scam," she says.
Many times, taking payment for debt relief services before providing help is illegal, according to the Consumer Financial Protection Bureau, or CFPB.
You should also be wary of companies that try to offer you a service with high fees attached to it, such as an alternative repayment plan, whether or not there are upfront charges.
"Sometimes, people end up paying money to do some of those things because they think they have to, and that's definitely not true," says Karen McCarthy, senior policy analyst for the National Association of Student Financial Aid Administrators in Washington, D.C.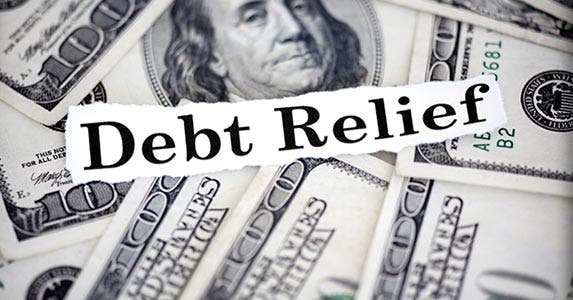 The services sound too good to be true
The CFPB cracked down on 2 companies last December for practicing debt-relief scams that "illegally tricked borrowers into paying upfront fees for federal loan benefits," according to a press release on the bureau's website.
College Education Services was shut down after it was discovered that the company was using deceptive practices, including falsely promising lower payments and quick relief from wage garnishment or defaulted loans, and charging illegal upfront fees, averaging about $500 per person.
"Stay away from false promises of immediate loan relief or forgiveness," Okun says.
The 2nd company, Student Loan Processing.US, was sued for claiming to be affiliated with the U.S. Department of Education, charging illegal upfront fees and failing to clearly explain the costs.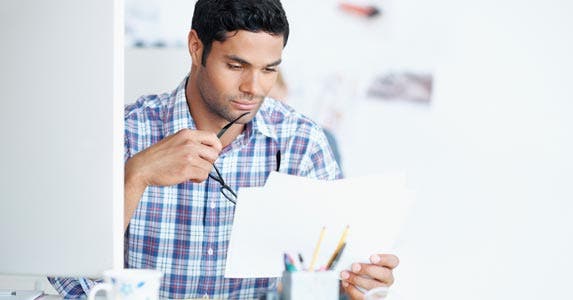 Being charged to consolidate your loans
If you're juggling multiple student loans and looking for a way to simplify the repayment process, you might consider loan consolidation — an option that is more than likely available to you at no cost.
"If (a company is) charging a fee to consolidate, that's a surefire sign that it's not in your best interest," says Mark Kantrowitz, senior vice president and publisher of Edvisors, an online student financial aid information resource.
Borrowers with most types of federal student loans can apply for consolidation — for free — through StudentLoans.gov.
You can save money by utilizing this option instead of going with a loan-consolidation service.
"What these outfits are doing is taking advantage of the borrower's lack of awareness of their repayment options," Kantrowitz says.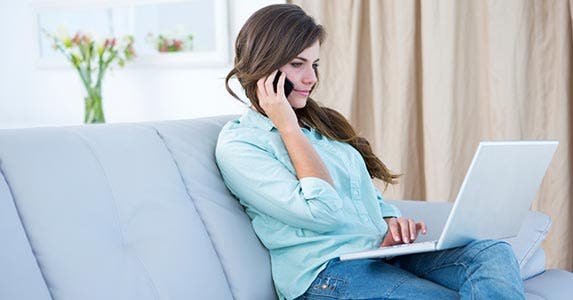 Pro tip: Get free help first
Before you even consider seeking student loan help from a 3rd-party company, reach out to your servicer first, says Martindale of Consumers Union, and be persistent.
"Unfortunately, you may need to call more than once because, depending on the customer service rep you get, one may be more knowledgeable than the other about the status of your loan, and what you qualify for," Martindale says.
Use the resources available online, such as the Department of Education's StudentAid.Ed.gov website, and contact your former school's financial aid office if necessary.
Seek help when you need it, and do so as early as possible, says McCarthy of the National Association of Student Financial Aid Administrators.
"What you don't want to do is become so overwhelmed that you don't do anything at all because that doesn't help the situation," she says. "There are a lot of tools available, especially in the federal loan programs, that (you) can use to help you stay in good repayment standing."