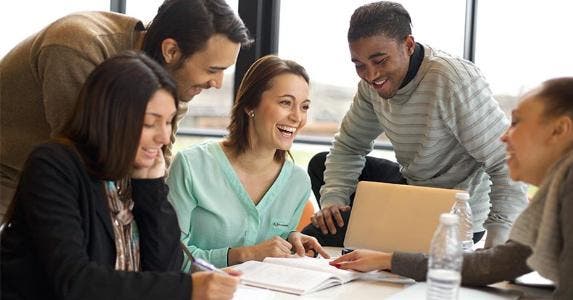 Have you always wanted to work in public service, but you were concerned about your ability to pay off your student loans? The United States Congress created the Public Service Loan Forgiveness program as an offshoot of the College Cost Reduction and Access Act of 2007. This specialized student loan forgiveness program is designed to lessen the burden of student loans for eligible applicants. To determine if this program is right for you, read on to learn more about what it is and how to qualify.
What Is Public Student Loan Forgiveness?
This special student loan forgiveness program encourages students and young professionals to enter into and continue in their public service professions. The program allows qualified borrowers to apply for forgiveness of the balance left on their federal student loans, specifically their Federal Direct Loan Program loans. Eligibility requirements are simple, but very specific.
CALCULATOR: Find out the true cost of your student loan
Who Qualifies?
To qualify for Public Service Loan Forgiveness, you must meet three main requirements, which include the following:
Make 120 monthly payments
Participate in an eligible repayment plan
Meet qualifying employment standards
Monthly Payment Requirements
Payments only qualify toward the requirements if they were made after October 1, 2007. The payment has to be for the full amount due, submitted within 15 days of the due date, made while employed by a qualifying employer and paid under an eligible repayment plan. The 120 payments don't need to be consecutive, but you can only accumulate one per month. Paying double the amount due won't shorten your payment schedule.
Eligible Repayment Plans
The eligible repayment plans include the 10-year standard repayment plan and all of the income-driven plans. The U.S. Department of Education recommends switching to an income-driven repayment plan if you're not already on one. Otherwise, the balance of your loan will be much lower at the time of your forgiveness application.
Qualifying Employment
You must be a full-time employee at a governmental organization, non-profit organization or a not-for-profit organization that provides public services, including public health, law enforcement and public education.
How to Apply
If you meet all of the above criteria and you have a Direct Loan, Federal Family Education Loan or a Federal Perkins Loan, then you can go ahead and apply with the Department of Education after making your 120 payments. This means that the earliest anyone can apply is October 2017. The Internal Revenue Service doesn't consider the Public Service Loan Forgiveness amount as revenue, so you won't need to worry about being taxed on the money that's forgiven.