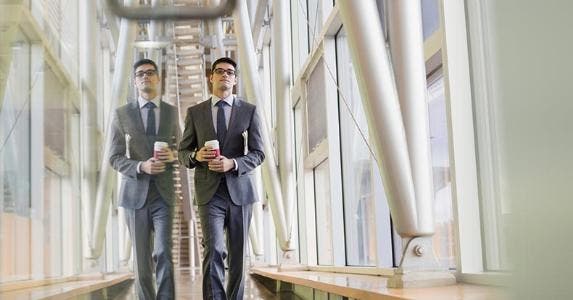 Whether you are worried you won't be able to make your 1st student loan payment, are experiencing sudden financial stress or have been struggling for years to come up with the funds to repay your college tuition debt, you're not alone.
The typical college graduate has 8 to 12 loans after 4 years.
More than 25% of student loan borrowers were in default in the fall of 2015, according to estimates by the Consumer Financial Protection Bureau. Help for personal student loan crisis is available, but your options depend on whether the money you owe is due to federal or private loans.
"A lot of borrowers, particularly if they're young, think if they ignore the problem it will go away," says David Levy, editor of Edvisors.com, a site that provides college financing information. "The best thing you can do as a borrower is to talk to your lender before you skip a payment. Lenders tend to be more flexible if you reach out to them before you're in default."
RATE SEARCH: Find low personal loan rates at Bankrate.com.
Get organized and then seek help
The typical college graduate has 8 to 12 loans after 4 years, and about one-third of borrowers miss their 1st student loan payment, Levy says.
"It's essential to get organized and to make a list of your loans, note whether they are private or federal, write out the interest rates, the balances owed and the due dates along with the contact information of each loan servicer," says Jodi Okun, president of College Financial Aid Advisors. "Call each servicer if you're having trouble and find out what your options are."
The National Foundation for Credit Counseling recently initiated a student loan counseling program to help people navigate the decisions they must make about loan repayment options.
"About 40% of our clients have student loans that are causing them financial difficulties, with an average balance of $33,000," says Matt Ribe, director of legislative affairs and corporate security for the NFCC. "We can help them review their repayment options in the context of their overall finances."
Ribe warns borrowers to avoid for-profit companies that charge fees to help student loan borrowers.
"You can sign up for income-based repayment plans for free," he says. "Those companies don't help borrowers come up with a budget and a long-term financial plan."
The NFCC's site for student loan borrowers is www.studentloanhelp.org.
Okun says borrowers can go to their college financial aid office for advice, even after they've graduated for advice.
Short-term or long-term financial problems
Edvisors' Levy says if you have difficulty repaying your student loans due to a short-term problem such as a medical leave from your job or a brief period of unemployment, suspending your loan with a forbearance or a deferral could be a valid solution.
Short-term options
Long-term options
Alternative repayment plan
Loan forgiveness
Refinance
Consolidate
Both options temporarily stop your payments if you can prove financial hardship, although interest continues to accumulate unless you have a subsidized federal student loan.
"If you're having long-term problems, forbearance or a deferral aren't good solutions, because your interest payments continue to accrue, and you're digging yourself deeper into a financial hole," Levy says. "If you defer your loan, in 10 years you'll double the total payment you'll have to make over the life of the loan."
A better solution is to discuss an alternative repayment plan, in which you reduce your monthly payments by increasing the term of the loan, he says. Still, this solution will increase the interest you pay over time.
Ribe says that while it's tempting to choose a short-term solution for expedience, it's much smarter to formulate a long-term strategy for repaying your student loans.
Federal loans or private loans
While eliminating your student loans through bankruptcy is nearly impossible, Levy says, if you have federal loans you may have some options for discharging your loan.
"You can sometimes qualify for loan forgiveness on a federal loan if you work in public service or if you become permanently disabled," Levy says. "If you're in default on a federal loan, you can sometimes settle for less than you owe, if you can prove financial hardship. For instance, part of your accumulated interest or collection fees could be waived."
The Department of Education site offers information about repayment choices.
"Federal loans have an income-based repayment plan option, but you can end up paying substantially more in interest over time," the NFCC's Ribe says.
Rules on private and federal loans
The rules about private student loans and federal student loans vary, and the 2 types of loans cannot be consolidated or refinanced together. Refinancing a federal loan with a private lender means you will lose access to repayment assistance programs offered by the federal government.
"If you have a private student loan, your options are more limited and are up to the discretion of your lender," Ribe says. "If you have a co-signer on a private loan, you need to be aware that your choices have implications for the co-signer. If you default on the loan, the entire balance could be due immediately by the co-signer."
Ribe says the CFPB encourages private lenders to offer student loan modifications, but not all lenders have complied with the request.
Refinancing and consolidating loans
If you have several loans and want to consolidate them, be careful to compare your interest rates and repayment terms to make sure you're not increasing your overall costs, Levy says.
"Credit scores for college grads tend to increase over time as long as they make their payments on time, so it's worth looking into whether they can refinance into a loan with a lower interest rate after a few years of payments," he says.
Ribe says a number of online and brick-and-mortar lenders offer student loan refinancing at lower interest rates for borrowers with good credit.
"Just make sure you shop around for the best rates and terms, and that there is no prepayment penalty," he says.