What do you REALLY owe?
We think about how much we're going to pay a month when we're shopping for a car, an apartment, even a new phone plan.
So why don't college students think about it with their loans?
It's partially because the system for providing student loans hasn't focused on "it" — the monthly amount students will owe when they leave school.
With reports of rising student loan defaults nationwide, officials with the Indiana University system decided in mid-2012 to start emphasizing that payback number as part of a larger effort to help students keep borrowing to a minimum. It is hoped that by making this number more prominent, students understand how debt will impact them once they're out of school.
Providing a counseling session when students first enter and when they leave is all the government requires of schools whose students take federally backed loans, and that isn't enough, says Jim Kennedy, associate vice president of student services and systems at Indiana University. "We had students at their exit session saying, 'I have $20,000 in debt? I thought it was $10,000,'" says Kennedy.
The Indiana University "number" lessons are working: In the nine months ending March 31, 2014, federal undergraduate loan disbursements at the university dropped 11 percent from that period a year earlier.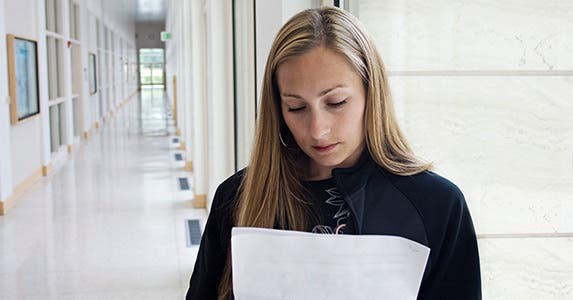 How do loans taken today affect future?
Students hoping to qualify for subsidized federal loans — whereby interest is paid by the government while students are in school — must fill out the Free Application for Federal Student Aid form, or FAFSA form. This happens sometime in January, February or March, says Mark Kantrowitz, senior vice president and publisher at Edvisors.com, which provides information on higher-education topics.
Students can apply for unsubsidized Stafford loans regardless of their financial need.
Many schools notify students of what loan amounts are approved only for the next academic year, Kantrowitz says.
Indiana University sends out its annual notification of loan approvals, but it also has been sending a simple but effective letter (or email) each spring.
A typical letter might read: "The total you have borrowed from the Stafford loan program, including both subsidized and unsubsidized loans, is $25,000. This information is being provided to you before you take on additional debt for the upcoming academic year. A student who borrowed $25,000 in Stafford loans will be expected to pay $287 monthly, given the current fixed interest rate of 6.8 percent, and a standard repayment term of 10 years."
The letter then urges students to talk to a counselor or visit the school's financial aid website, among other sites.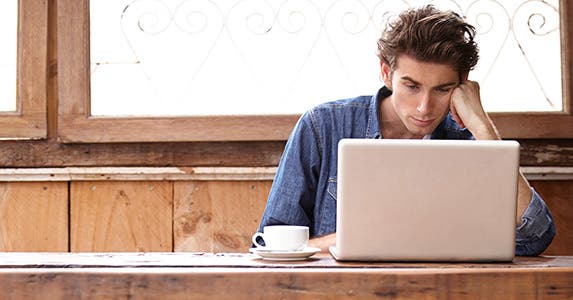 How to track your own monthly payment
The letter works because "it's personalized to the student's circumstances," says Kantrowitz.
Anyone can use one of the many Web calculators to run a similar projection of what their own monthly payback could be.
To calculate, you'll need to know the principal balances and interest rate on your loans.
 "You can use any calculator to calculate the monthly payments (on subsidized or unsubsidized loans) if you are starting with the loan balance when the loan enters repayment," says Kantrowitz.
In the Indiana University letter, it's also suggested that students explore monthly payback options that are different from the standard 10-year repayment.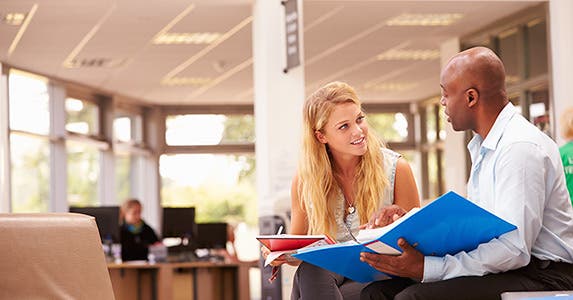 What lessons are other schools offering?
It's not just the Indiana system that's implementing programs to discourage excessive student borrowing.
At Ohio State University, for example, "We have peer-to-peer financial coaching that has really taken off during the past two years" says Bryan Ashton, assistant director for OSU's Student Life Student Wellness Center.
Although Ashton hasn't officially been able to link a decrease in borrowing to the coaching, he believes anecdotal evidence suggests it has had an impact.
The 43 student "coaches" can "propose real, actionable steps to cut costs," says Ashton.
Only a student will know details like where the good, economical off-campus housing is, or where to find inexpensive groceries, says Ashton.
Financial advice is also given at Truckee Meadows Community College, where, before students obtain a federal loan from the FAFSA, they are asked to complete another simple loan application. They also read education material that covers budgeting, investigating scholarships and loan payback rules, says Jeannette Smith, financial literacy specialist at Truckee Meadows.
These extra steps give "the student some time to really think (about) and process … the ramifications of obtaining a student loan," says Smith, who adds that the share of students taking out subsidized or unsubsidized federal loans has dropped from 30 percent in the 2010-2011 school year (before the new system was in place) to 12 percent in 2012-2013, when the plan was adopted.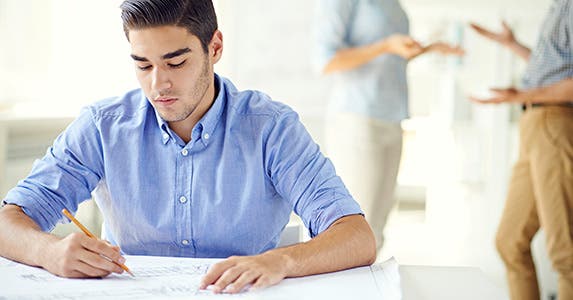 Loans' impact on post-school life
For the young student who anticipates better wages after graduation, the challenge is to put the estimated monthly student loan bill into the context of what he'll realistically earn.
Of course, some young graduates with in-demand degrees such as engineering or computer science can command beginning salaries that dwarf those of other newly minted degree holders.
The U.S. Labor Department handbook also provides earnings for various professions. And visiting your school's career office is a good way to learn the starting salary you can expect, says Kantrowitz.
Generally, students should aim to keep their total debt owed at or under what they expect to earn annually when they graduate, suggests Kantrowitz. Then, the monthly student loan bill will be about 10 percent of gross monthly pay, a level that should prove manageable.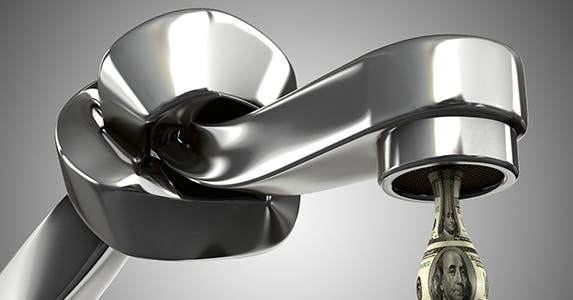 How to trim back borrowing
The trouble with the FAFSA is that the formula is a uniform expectation of expenses, says Kennedy. Sometimes, students can find ways to trim borrowing.
"About 40 to 45 percent of the total cost (of a college year) is the tuition," says Kennedy.
Some students spend like crazy, says Megan Jutte, an Indiana University senior who serves as one of the "peer counselors" the school employs to help students find ways to trim debt.
"I also work in the (campus) food court," says Jutte. "A lot of people buy Smartwater, which is about $2.69, or they buy bottled water, which is easily about a dollar and a half." She suggests they carry a water bottle filled from the tap at home.
Reducing restaurant meals is probably one of the biggest places kids can cut back, Jutte adds.
The same wants-versus-needs logic applies to housing, says Kennedy. "We aren't telling them to live in the worst place. But we ask, 'How will your housing now compare with what you can afford to get later?'"