Find bargains in May
If spring shopping were a sport, then Memorial Day weekend would be its Super Bowl.
Absent the frenzy of Black Friday, Memorial Day has a relaxed vibe when it comes to sales.
When it comes to deals, there's a little something for everyone — from Star Wars fanatics to military vets to families looking to replace a large appliance or just jump into summer.
There are also a few bargains for foodies, in the form of ripe peaches and juicy cherries to tangy sweet onions and fresh corn on the cob.
If you're shopping for the best discounts, here are a few bargains you'll find in May.
CARD SEARCH: Find the best credit card for you today at Bankrate.com.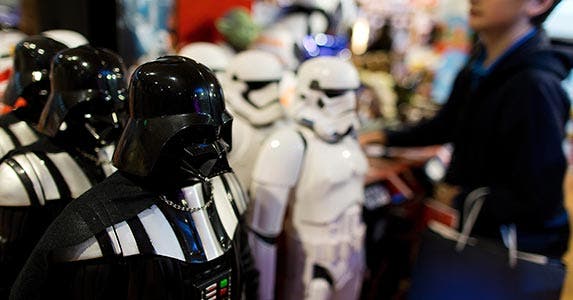 'Star Wars' deals
KENZO TRIBOUILLARD/AFP/Getty Images
May the 4th be with you! This is the day that "Star Wars" fans celebrate their favorite movie series. The first 6 movies in the "Star Wars" saga launched in May.
The first official reference to the day was May 4, 1979, when Margaret Thatcher took office and the London Evening News ran an ad, saying: "May the 4th Be With You, Maggie. Congratulations."
DisneyWorld holds Star Wars Weekends, fans have parties to celebrate the franchise and there are deals at stores and online.
"Last year, we saw some related savings," says Kendal Perez, spokeswoman for CouponSherpa.com. "And we expect the same this year.
If 2015 was any indication, fans and shoppers can expect discounts of 20% to 50% off Star Wars-themed toys, apparel and other items. "There are definitely some special savings to be had," she says.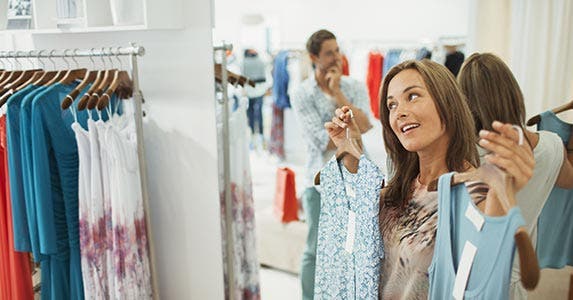 Spring clothing
Dan Dalton/Caiaimage/GettyImages
If you've been waiting for clearance deals on warm-weather clothes, you're in luck.
"There are really great deals on spring clothing at the end of the month at Memorial Day weekend sales, Perez says.
That includes pastel colors, pastel denims, spring dresses and spring shoes for women, men and kids. "Anything released in February is what's on sale," she says.
The reason is summer clothes are hitting the stores and retailers want to clear space for the new stock, says Hillary Mendelsohn, co-author of "thepurplebook: the definitive guide to exceptional online shopping."
Perez says you'll find discounts as deep as 40% to 50%. If you add store coupons — from fliers and newspapers, as well as online, you can save up to 80%, she says.
Best of all, you'll find these deals at all kinds of department stores in every price range, she says.
FREE TOOL: Get your credit score for free, and with no obligation, at myBankrate.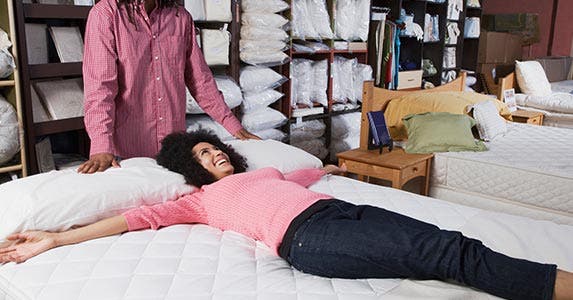 Mattresses
Tanya Constantine/BlendImages/Getty Images
"Spring is definitely the best time to buy a mattress and Memorial Day is the best time for sales," Perez says.
You'll see storewide sales of 20% to 40% off all weekend, she says. Add to that store coupons for an additional 10% to 40%. Take in all the discounts, and you could get a mattress for 60% to 75% off, she says.
Perez's advice: "Look for 50% minimum off over Memorial Day weekend." Mattresses have wide price margins, so there's plenty of flexibility on the price, she says.
Mendelsohn says the discounts will be a little less — 20% to 30% — "unless it's something they want to get rid of," she says.
Perez points out that most of the bigger department stores offer free delivery, so that's definitely something to ask for, she says.
"Haggle that price down and talk about the extras like haul-away and delivery," she says.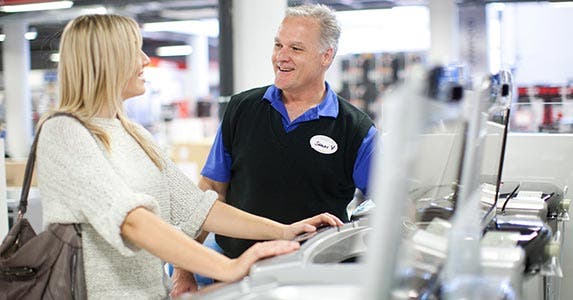 Home appliances
Zero Creatives/Cultura/GettyImages
Memorial Day weekend "is when the stores have their big sales — so it's very specific," says Mendelsohn, author of "thepurplebook."
What you might not know: If you want a wide selection and sale prices, find out if the store has pre-sale shopping, she says.
Here's how to take advantage: You go into the store before the sale — pay for the item you want at the sale price, and pick it up or arrange to have it delivered during or after the sale, Mendelsohn says.
At Memorial Day sales, you can save up to 30%, which is significant on a big-ticket item. "A lot of times, they'll throw in free delivery," she says.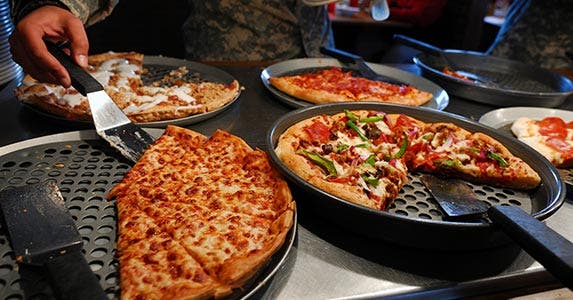 Military discounts and deals
dlewis33/E+/Getty Images
"Memorial Day is about honoring the military," and a lot of retailers offer special deals for active and retired career military as well as honorably discharged veterans, Perez says.
Look for free gift cards and discounts off your purchase from retailers, and free food and drinks or price cuts on meals at restaurants and fast food joints, she says.
In some cases, special prices are for service members as well as their families, she says. While some stores and restaurants limit special offers specifically to Memorial Day, others extend them through the weekend, Perez says.
CARD SEARCH: Looking for a credit card with rewards? Search today at Bankrate.com.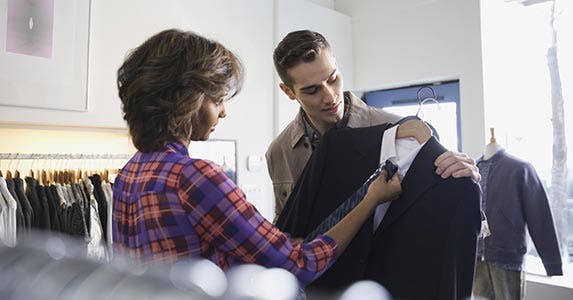 Menswear
Hero Images/Getty Images
If you need a new suit or some other type of clothing, May is a good time to score a bargain on menswear.
Fall-weight clothes, which are very similar to spring-weight clothes, are on sale for 30% to 60% off, Mendelsohn says. Look for deals on shirts, light sweaters and slacks.
And when it comes to suits, you could score deals of up to 75% off. And, fall or spring, "a blue suit is a blue suit is a blue suit," Mendelsohn says.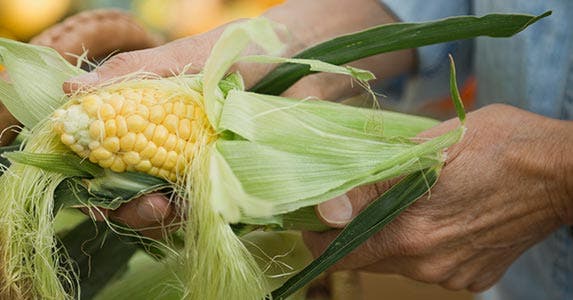 Fresh corn
Hero Images/Getty Images
As summer approaches, the price of corn drops. And this month, with Memorial Day kicking off the unofficial start of summer, shoppers will see the best prices of the year so far, says Chris Romano, associate global produce coordinator at Whole Foods Market.
The most common price: 2 for $1 — half of its April price, he says. But you'll also see some 3-for-$1 and 4-for-$1 specials over Memorial Day weekend, he says.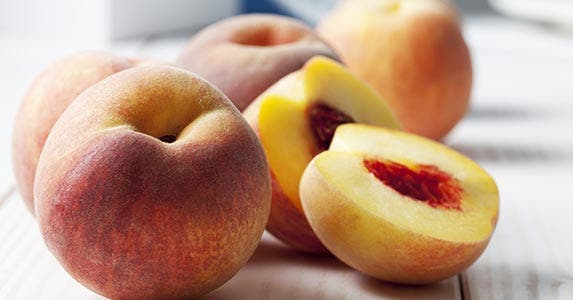 Stone fruit
Westend61/Getty Images
Out of season, when you can find them, peaches are going for $3 to $3.50 per pound. But in May, you'll start seeing peaches at $2 per pound, Romano says.
Best of all, there's an abundance of varieties, including white and yellow peaches, apricots and nectarines. Everything is 25% to 40% off "as we enter the season," Romano says.
Likewise, if you've been craving juicy cherries, May is the month you'll see prices cut in half.
When this year's harvest starts rolling in, prices will be in the range of $7 to $10 per pound, Romano says. That price will drop every week, and by the end of the month, cherries will be $5 per pound.
"That's a biggie," Romano says.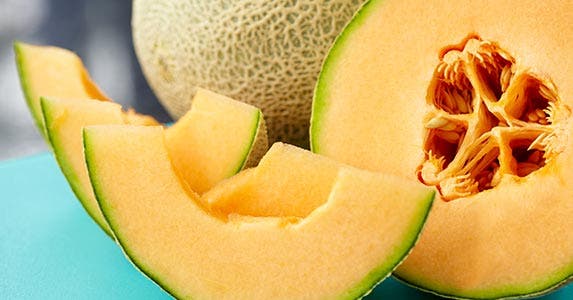 Melons
pjohnson1/E+/Getty Images
All the fruits that you associate with summer are becoming available in May and that means good prices on all kinds of melons, Romano says.
Not only will you see high quality cantaloupe, but the prices — normally $3 to $4 each — will drop by $1 per piece. You also could find specials of 2 for $5, he says.
Honeydews — more demanding to grow and slightly less plentiful — are normally $4 to $5 each. But they also will drop to $3 each, he says.
If you have a taste for watermelons, it's not too early to snag a buy. In the time between March and May, those personal-size watermelons drop from $6 to $4, Romano says.
"May is a good time for these," he says.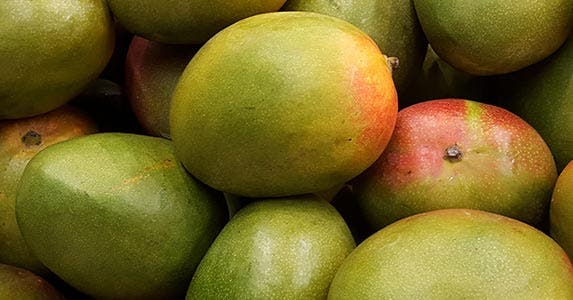 Mangoes
Bernard Van Berg /EyeEm/Getty Images
If you want to add a little sweetness to your salad or your grill, you'll find some great prices on mangoes this month, Whole Foods' Romano says.
You can sample yellow, red/green or Haitian Francique varieties. Look for prices of about $1 each through May, he says.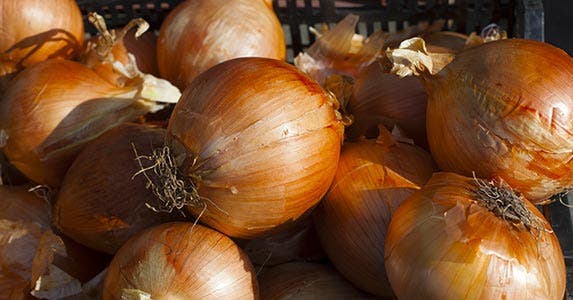 Sweet onions
Elisa Cicinelli/Photographer'sChoice RF/Getty Images
One of the best-tasting treats of summer — sweet onions — will show up in stores this month, and they'll be on sale.
They're normally as much as $2 per pound when you can find them.
This month, sweet onions are less than $1 per pound and could go as low as 60 to 80 cents per pound, Romano says.
Look for Vidalia and Texas 1015 varieties in stores now, he says. And Maui and Walla Walla onions will show up later in the spring and early summer, he adds.