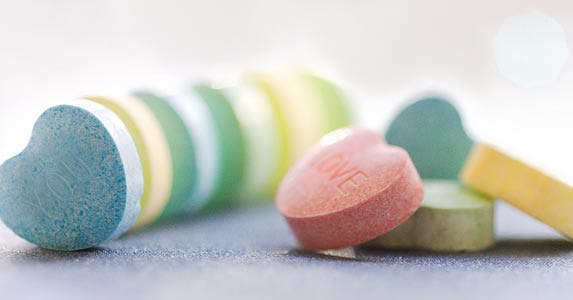 Gift ideas for your honey
Make Valentine's Day fun for you and your beloved, but don't feel pressured to break your budget.
"I don't think that every person is expecting a grand gesture on Valentine's Day," says Kendal Perez, spokeswoman for CouponSherpa.com.
If you just do something to acknowledge the day — and your feelings — that's a recipe for success and happiness. And if you have someone new in your life, and you're not sure what their tastes are, a mixed assortment of chocolates is a good choice, she says.
Shopping for a little something for that special person in your life? Here are 6 Valentine's Day gift ideas, with options for every budget.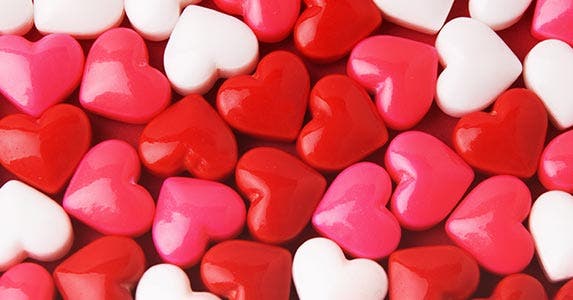 Candy
© Andrew Williams/Shutterstock.com
When you think of Valentine's Day gifts, chances are you think of those big heart-shaped boxes of candy. But that's not your only option.
If your budget is tight: Try designing a homemade greeting card. A giant homemade greeting card with candy attached.

Called a "candy message board," it starts off as a regular piece of poster board. Draw a funny or romantic message on it, affixing the appropriately named, wrapped sweets and candy bars to sub in for words like "kiss," "hug," and "joy."

"It's fun because it's creative, and then [the recipient gets] to eat them — which is the best part," Perez says.

Moderate budget: The classic gift is a 1- or 2-pound box of good chocolates. It's even better if you remember your loved one's favorite brand or flavor.

For something a little different, visit a candy store that stocks the old-fashioned varieties and fill a box with some of his or her childhood favorites.

If money is no object: Forget the box. Try a steamer trunk full of yummy chocolate.

Vosges Haut-Chocolat calls this one its "Travel the World Through Chocolate Steamer Trunk," says Perez. Retailing at $1,045, the selection includes everything from hazelnut bonbons to bacon caramel toffee.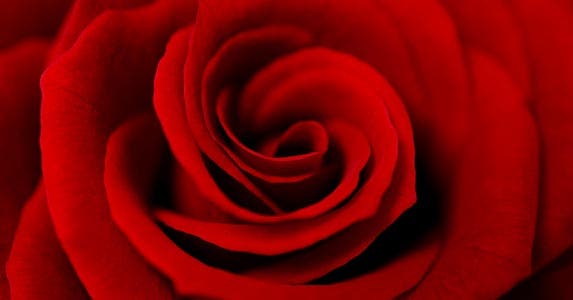 Flowers
© Paul Cotney/Shutterstock.com
If love-in-bloom means blooms for your love, here are 3 options:
If your budget is tight: Take a Dollar Store bud vase, add 1 beautiful, long-stemmed red rose with baby's breath and present it with a card, Perez says. It's "a good simple sentiment," she says. "That's all that's needed."

Or opt for a seasonal bouquet — which runs less than $20, says Dennis Robinson, vice president of Visser's Florist & Greenhouses.

Moderate budget: Sending a dozen long-stemmed roses in a vase can cost upwards of $70, Robinson says.

Or skip the vase, opt for short-stemmed red roses and deliver them yourself, and you'll cut the price almost in half, he says.

You could go with something less pricey. A dozen roses in a color other than red can be as low as $20, Robinson says. The key to making it romantic is to know what color roses your loved one prefers.

If money is no object: One customer special-ordered a dozen roses with 6-foot stems for his lady love. The cost: More than $240.

Two dozen long-stemmed red roses with orchids in a vase will set you back about $250, Robinson says. Or send 6 dozen, long-stemmed, red roses for roughly $450, he says.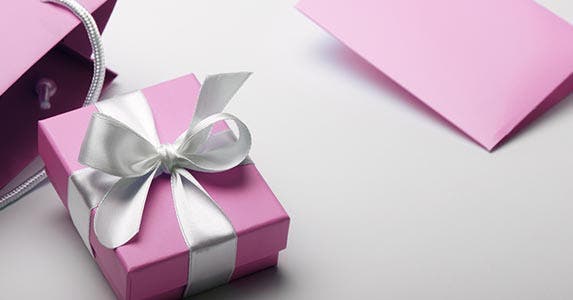 Jewelry
© pedrosala/Shutterstock.com
Give your love something sparkly. Here are a few selections.
If your budget is tight or moderate: Diamonds may be a girl's best friend, but they're not your only option. If you want to buy at a more modest price, check out selections in sterling silver with semi-precious stones, Perez says. Department store jewelry counters are a great place to find nice Valentine's Day gifts.

Depending on your price range and what kind of sales and discounts you discover, you can find something affordable on almost any budget.

One option for moderate budgets: The Dogeared website offers necklaces and rings packaged with phrases such as "pearls of love" and "a happy life is not built upon the goal of perfection but balance."

"It really speaks to [a] relationship, and it's relatively affordable." Also the entire line is handcrafted in the U.S.," Perez says.

For men, consider a name brand but moderately priced watch, Perez says. Look for sales and coupon codes to save up to 30%.

If money is no object: If the love of your life is gadget-crazy, consider an Apple Watch, says Karl Quist, president of PriceBlink, a price-comparison browser extension.

Or opt for something with enough diamonds to merit a close-up on "Downton Abbey." Tiara, anyone?
Dinner
© AnnaElizabeth photography/Shutterstock.com
Dinner is always a winner. Here are a few ways to treat your loved one, regardless of your budget.
If your budget is tight: If you have no money to eat out, Cook something at home. The secret: Keep it simple. That can mean anything from a breakfast brunch of scrambled eggs or pancakes to a spaghetti dinner.

Or try baking, whether you're making hot biscuits or warm chocolate chip cookies.

Moderate budget: Go out for dinner on Valentine's Day with a twist. Skip the typical "romantic" restaurants in favor of a neighborhood place that's special for the 2 of you, says Perez.

It might be a cafe, diner, sushi spot or your favorite family-owned Tex-Mex joint.

"Why not make it a place you both like?" she says.

Plus, you're more likely to avoid the "typical Valentine's Day crowd," Perez says.

For Valentine's Day, you should always call for reservations, if the eatery takes them, says Dan Butler, president of Maple Point Consulting and senior adviser to the National Retail Federation.

If money is no object: PriceBlink's Quist says pick that pricey restaurant you've never tried, make a reservation well in advance, "and go out for a splurge meal."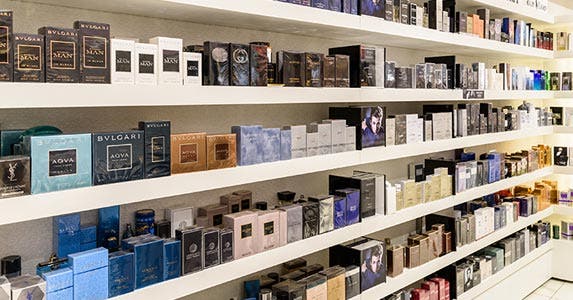 Perfume/cologne
© Radu Bercan Shutterstock.com
Perfumes and colognes are popular Valentine's Day gifts.
If your budget is tight: You can find high-quality scents on a budget. One example: Pacifica fragrances, available at big-box retailers and natural food stores, are made with natural oils and are vegan and cruelty-free. Available in delicious scents like "Malibu Lemon Blossom," "Island Vanilla," and "Mexican Cocoa," they range in price from $9 to $22.

Moderate budget: The key here isn't what you get, so much as where you buy it, CouponSherpa's Perez says.

Shop at discount retailers like T.J. Maxx and Marshalls for designer perfumes, colognes and eau de toilet for $30 and less, Perez says.

Best of all, they have products for men as well as women.

Or, go online. Sites like FragranceNet.com, Perfumania.com and FragranceX.com specialize in discount deals on name brand fragrances, Perez says.

If money is no object: If your significant other has a signature scent, gift him or her with a basket of bath and skin products in that special scent.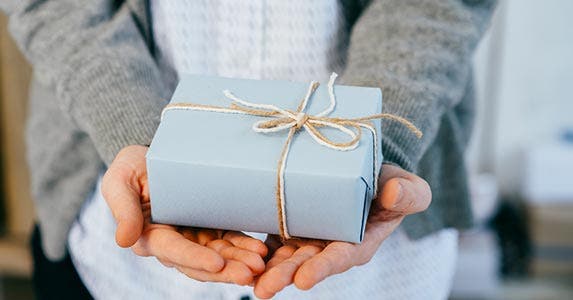 Something different
© file404 Shutterstock.com
If you skip the traditional candy and flowers route, here are a few ways to think outside the gift box.
If your budget is tight: People used to put together mix tapes in the 1980s. The modern version is a curated playlist on a music service like Spotify, Quist says.

Perez says you can pick up brand-name sunglasses at big-box discount stores for as little as $12. "It's a classic gift and, if you're getting a good brand, it's a luxury, too," she says.

Moderate budget: A gift basket geared to a favorite food or hobby is very personal, and you can customize it to your budget.

Perez picked up a "basket kit" for less than $10 at World Market. She then filled the basket with a half-dozen bottles of various craft beers she knew her husband would enjoy sampling. She topped it off with bar snacks such as pretzels, peanuts and his favorite chips and dip. Total cost: about $50 to $55.

Another option is a spa certificate for a massage or couple's massage, Perez says.

If money is no object: A week at a destination spa in your love's ideal locale. Whether it's in the desert, on the beach or in the snowy mountains, you could enjoy 7 days of dedicated pampering.