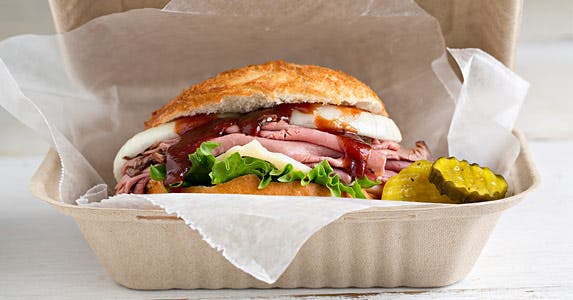 Never buy prepared food or coffee
Food can be a major expense. For some, food and drink may be the source of all money problems in the monthly budget.
Is it possible to ratchet down monthly food costs by preparing foods at home and carting them to work for daytime nibbles? The answer is a solid maybe.
How much you can save depends on how much you currently spend on edible splurges. Buying prepared food and drinks is usually a luxury, not a necessity.
Editor's note: Each week, 1 of Bankrate's personal finance reporters is reporting on a new way to save and chronicling the savings journey.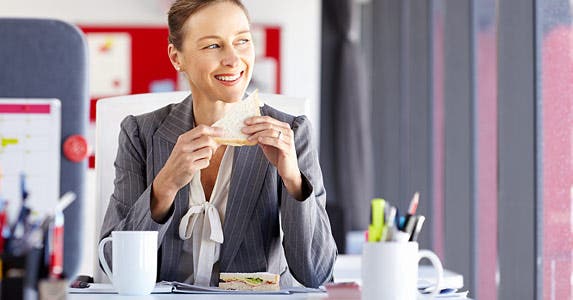 Take food to work
Buying coffee, breakfast, lunch and maybe even snacks while you work can empty your wallet and pack on the pounds.
"The whole point of prepared food is that it's a value-added product. Someone else has cooked it and made it. If you take the time to prepare the food and add the value yourself, you get to keep the money," says Kerri-Ann Jennings, a registered dietitian and health writer in Vermont.
You also can add your own value by boosting the nutrition. Rather than settling for the ingredients offered by a vendor, you can upgrade to more nutritious and high-quality ingredients.
For instance, rather than buying a sandwich at a sub shop, make a sandwich at home with fresh-cooked roast beef or turkey breast. That way, you get to pick your favorite bread and condiments while decreasing the sodium and preservatives in your sandwich.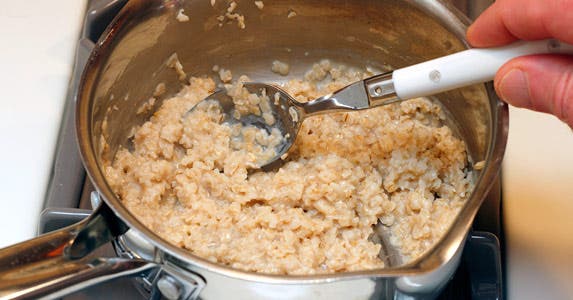 Balancing convenience with cost
Even those low-cost items you bought that were already prepared cost much more than simply doing it yourself.
"Oatmeal has become something that is very popular. You can get it at Starbucks; you can get it at McDonald's. You think, 'I can buy it out. It's so cheap.' It's about $2 or $3," Jennings says. "But it really costs about 25 or 30 cents to make yourself. It's like $2 you're throwing away just to have someone pour water over a packet of oatmeal."
For something that could be purchased for less than $1 a pound from the bulk bin of a health food store, paying $2 or more for a single serving is out of control.
Even those prepackaged oatmeal packets can be a DIY project.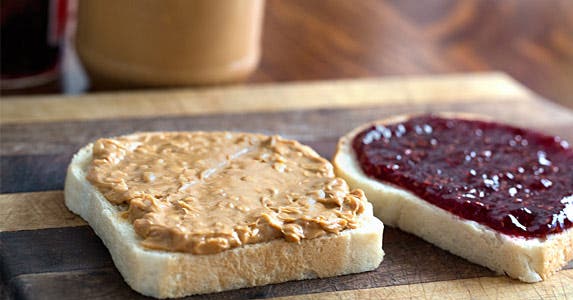 Lunch and beyond
Lunch can be a pricier proposition than breakfast. "It does have more components," Jennings says.
"Of course, you can go really cheap with a peanut butter and jelly or a peanut butter and banana," she says.
But then you may want to throw in some yogurt on the side and carrots to nibble. Or "you can do a bento box with crackers and cheese or hummus and veggies and fruit and have a little smorgasbord of things," Jennings says.
In many households, mornings can be chaotic. That's why it can be helpful to prepare ahead of time during the weekend or the night before. For instance, some people like to make a big batch of soup or stew on the weekend and then freeze individual portions to which fresh vegetables and rice could be added through the week.
Lunch also can be a great place to get rid of tasty leftovers from the previous night's dinner .
"That is a great tip, health-wise, as people might have a tendency to go back and have seconds at dinner because it's there," says Jennings. "Pack up your lunch portion before you have dinner."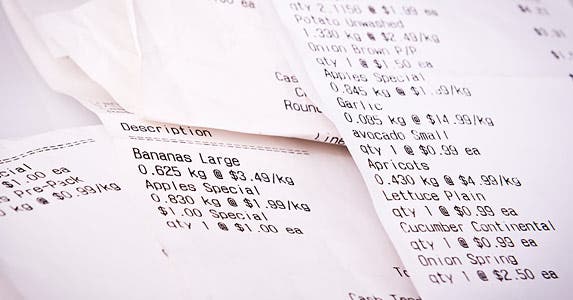 I already do this. Why am I broke?
I lug to work everything I might want to eat. Work provides water, but I bring the rest: coffee, breakfast, lunch and midafternoon snack.
And yet I'm not rolling in savings. I spend about $90 a week on food at the grocery store. With this high a grocery bill, I perpetually feel as though I can't afford to eat lunch at a restaurant.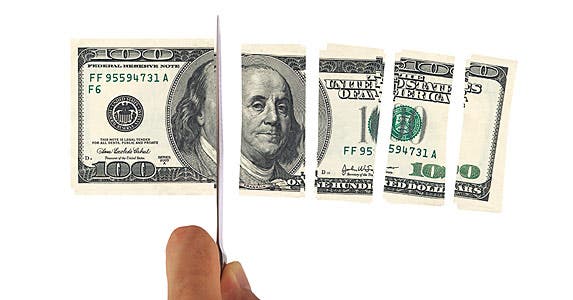 Average food costs
The U.S. Department of Agriculture breaks down average food costs into 4 levels. Here's the average cost of food at home as of May 2015 for a woman between the age 19 and 50.
| Spending prudence | Weekly cost |
| --- | --- |
| Thrifty | $38.20 |
| Low cost | $48.40 |
| Moderate | $59.80 |
| Liberal | $76.20 |
Source: USDA
The moral of the story: Just because you do 1 thing frugally doesn't mean there aren't more ways to save money.