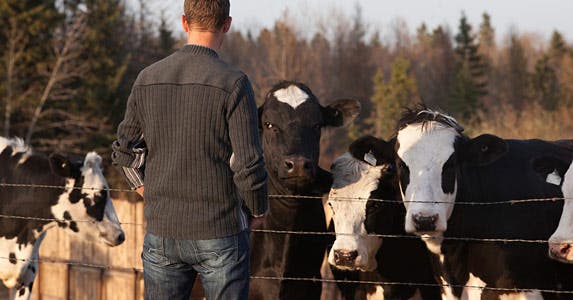 What is a meat CSA?
Editor's note: Each week, 1 of Bankrate's personal finance reporters is reporting on a new way to save and chronicling the savings journey. This week, I investigated whether I should join a meat CSA or continue to buy meat from regular grocery stores. See what happened.
First, I have to confess that I'd never heard of any kind of CSA, let alone a meat CSA. The acronym stands for Community Supported Agriculture, a food-production system that connects farmers and consumers. People buy shares of 1 or more local farms' harvests, with growers and consumers sharing the risks and benefits of food production.
Who is this for?
Are you someone who values knowing the original source of your meat? Are you someone who likes to cook and try new foods? Do you like supporting local agriculture and small farms? Then a CSA could work for you.
The most popular kind of CSA distributes fresh fruits and veggies, but I was looking for an omnivore CSA.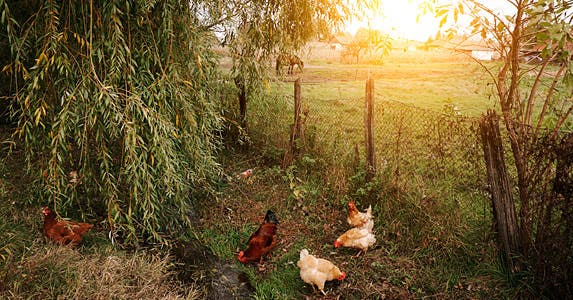 The farmer's viewpoint
Windswept Farmstead runs an omnivore CSA in Cedar Grove, Wisconsin, where Jessica Jens is co-owner with her husband, James.
They use the land to run the program for environmental sustainability, says Jens. "And I'm a horrible gardener, so vegetable production was out of the question," she says.
Jens says she's always been in love with the CSA model. "It's a way that you can get to know the people who grow or raise your food," and it lets you directly support locally produced food.
"We are currently having problems with either a coyote or fox. Last night, he just took my favorite rooster. Although we are doing this (CSA) to be kind to nature, sometimes nature isn't kind to farmers," she says.
Farmers also find it difficult to compete in a marketplace inundated by factory-farmed meats. "It is, quite honestly, impossible for small farms to ever compete with the 99-cents-a-pound Thanksgiving turkey," says Jens. "We price our CSA at the most reasonable price we can — a price that allows us to make up the cost of the feed, fencing, shelter, processing and packaging of the food, and perhaps a small amount to compensate us for the hours spent caring for the animals."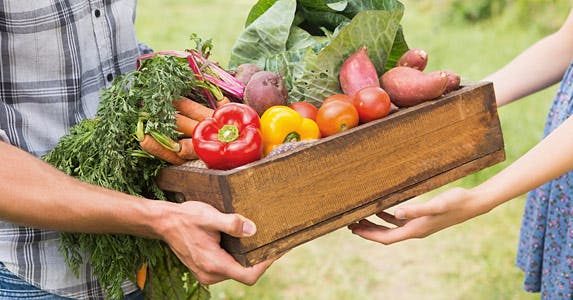 The consumer's viewpoint
Marisa Mancini, a Bankrate co-worker, joined a meat CSA in June. She signed up with Mike's Organic Delivery, or MOD, in Connecticut.
Mike Geller, CEO of Mike's Organic Delivery, says his company operates as an organizer. He works with about 25 farmers in a 50- to 60-mile radius from his warehouse, connecting them to consumers. Each week, MOD selects produce, dairy, meat and seafood to create the various shares.
Mancini and her husband pay a monthly fee for their "share," and on Mondays, they get an email that lists all of the food they're getting. (A "share" is a package, or a "share" of the farmer's anticipated harvest.) Then, on Tuesday, Geller's organization drops their food off at a local library.
The couple recently moved out of New York City and found that the commute, in addition to their new home's distance from a good supermarket, hampered their food-shopping opportunities. "I realized we had to make a change," says Mancini. "Something had to give."
Mancini says they spend $410 per month on the CSA, about $95 a week. In addition to meat, they get produce, eggs and seafood. When they shopped for food at regular stores, they spent about $100 weekly. They're actually saving $5 a month, or $60 a year.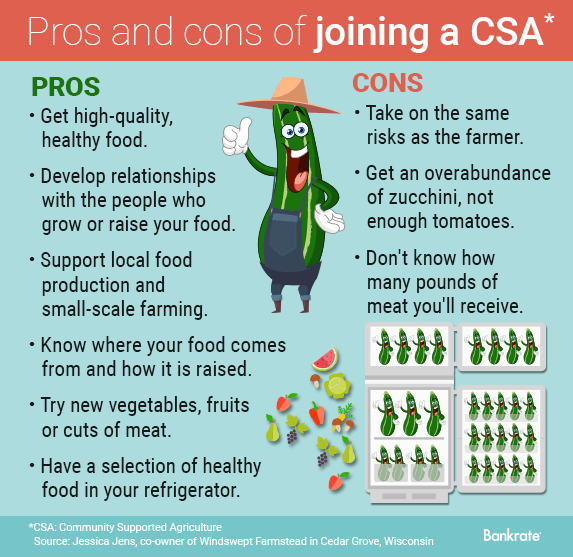 Pros and cons of CSAs
Crooked Gap Farm in Iowa allows its members to spend less money and time buying food, says Amy Palanjian, a blogger at Yummy Toddler Food.
The CSA provides meat that is $1 to $2 cheaper per pound than comparable meat at her local grocery store, Palanjian says. "We live in a small town and it's almost impossible to know where the meat at our supermarkets is coming from or to find meat that's hormone-free and grass-fed," she says, "so this makes life a lot easier for us."
However, she points out that you don't get to pick what you want each month. Crooked Gap provides a nice assortment of cuts and types of meat throughout the year, such as pork, beef, chicken and lamb.
Some people might dislike having to pay for everything upfront for the year, but Palanjian lists that among her likes.
Palanjian says she loves buying directly from a farmer "knowing that we're supporting a family, knowing that the animals are raised on a farm where they have access to fresh air and room to run around, and that we pick it up 2 blocks from our house."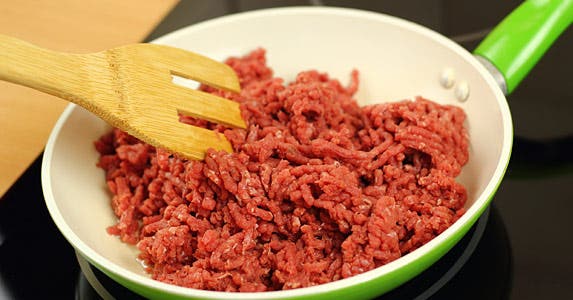 Seeing for myself
Try as I might, I wasn't able to find any nearby meat CSAs, but the next best thing was a buying club with a few nearby drop-off locations. (A buying club operates similarly to a CSA. Instead of receiving a box of food each week, members visit these market-style CSA farms to choose produce.)
Annie's Buying Club caught my eye because it provides meat shares. It defines a buying club as "a group of people who share a common goal: to save money on quality, healthy foods. By pooling our resources, we create greater purchasing power to buy food at drastically discounted prices."
Because I love cooking steak, chicken and ground beef, I decided to factor those costs into my budget. I sat down and figured out that I spent roughly $46.75 on meat in May. Let's say I had bought some shares of food that month instead.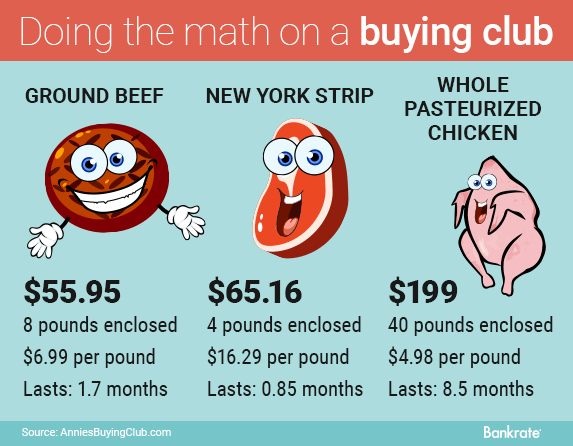 I could save $240 per year?
At Annie's Buying Club, they sell 8 pounds of ground beef, 4 pounds of New York strip steak and 40 pounds of whole pasteurized chicken, per share. If I have 2 1/2 ounces of meat every day (at 30 days per month, in this case), that comes out to 75 ounces per month.
Breaking down the math, 1 share of ground beef will last me about 2 months, 1 share of New York strip will last me almost 1 month, and 1 share of whole pasteurized chicken will last me about 9 months. I'll spend $320.11 a year on protein, or $26.68 per month, saving nearly $20 a month.
Clearly, I'm going to make this happen!
As a frequent juicer, I might go back later and figure out the costs for their Juicer's Delight.
But for now, I'm going to focus on the fact that if I pay $320.11 for 832 ounces of protein upfront, I'll save $240 a year on meat. Even if I use that to buy a mini-freezer to store all that protein goodness, I'll be thrilled knowing the original source of the meat, and knowing I supported local farmers and that I even helped the environment.