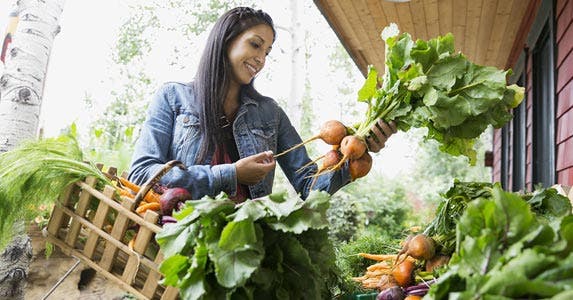 Should you join an organic veggie club?
Editor's note: Each week, one of Bankrate's personal finance reporters is reporting on a new way to save and chronicling the savings journey.
A few months ago, I wrote about the pros and cons of joining a meat CSA, or community supported agriculture group. This time, I'm focusing on organic veggie clubs.
Kyle Richards, a farmer in Stonington, Connecticut, says he does not consider himself a "crusader for organic eating," though he says he believes in the benefits of eating healthy. "I don't think everyone absolutely must eat organic," he says. "I like to eat food that tastes good and isn't full of chemicals. I also personally care about the life quality of animals raised for food."
Food grown organically tastes much better, Richards says. "It is probably mostly to do with the fact that the produce is generally eaten fresh within hours to days from when it is harvested."
I joined an organic veggie club to see if it might be good for my palate — and wallet. Read on to find out if it might be a good move for you.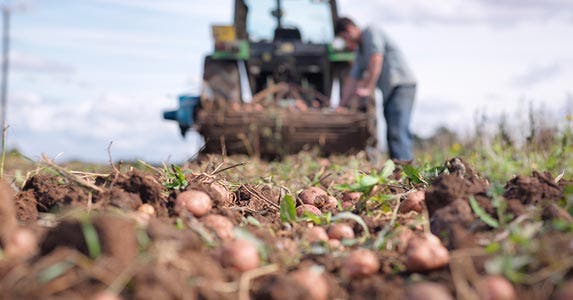 Organic veggie club vs. CSA
Monty Rakusen/Getty Images
When I started this assignment, I researched the difference between an organic vegetable club and community supported agriculture, or CSA.
Mike Geller, CEO of Mike's Organic Delivery in Fairfield County, Connecticut, says "a CSA is normally (dealing) directly with the farmer, whereas a veggie club can just be produce sourced from anywhere."
On his website, Jeff Barry, founder of Boston Organics, says people often ask whether his organic produce business is a CSA. It's not. Here are some key differences.
| | Organic veggie club | CSA |
| --- | --- | --- |
| What it is | "Middle man" that works with multiple farms to deliver produce to customers. | 1 farm that sells produce to its members. |
| How it works | Supports a network of local farms, which can mean more variety. | Supports a single farm, which means the choices are dependent on that farm. |
| How you pay | Pay as you go. | Pay upfront, usually. (Allows farmers to avoid loans to pay for seeds, labor, etc. at the start of the season.) |
I decided to order the "Juicer's Delight," my first share of fresh veggies, from Annie's Buying Club, an organic fruit and vegetable club convenient to my home in Florida.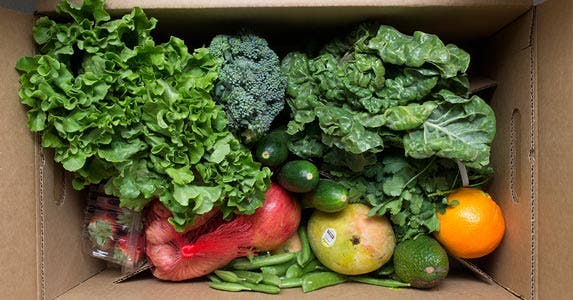 Club prices vs. supermarket prices
Photography by Paula Thomas/Moment/Getty Images
I paid $25 for a box with many of the organic buying club standards, such as:
Leafy greens
Beets
Apples
Carrots
Celery
Parsley
Cucumbers
Romaine
Sprouts
Ginger
Lemons
Cilantro
Connecticut farmer Richards thinks the cost is probably the same, whether you buy from an organic food club or the grocery store. He says it isn't cheap to eat healthy food, regardless of where you shop. Although prices at farmers markets seem high, he recommends that consumers compare those organic prices to a grocery store's.
"For some reason, some people put a higher value on produce from grocery stores, which I think is a totally twisted view, he says. "So they see prices comparable at farmers markets and think it's too high."
On a field trip to an organic supermarket, I jotted down prices of the same items that came in my share of organic foods.
The store's total was $40.38. If I were to shop there for the same items every other week, it would cost me about $1,050 per year.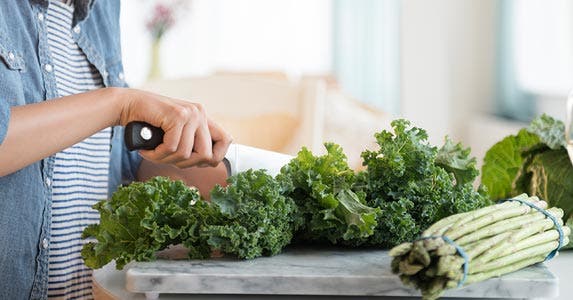 My conclusion
JGI/Jamie Grill/Blend Images/Getty Images
Part of the appeal of my membership in the organic club is that I don't have to buy something every time. I can skip without penalty, as long as I give enough notice.
The club's shares range from $22 to $50, in weekly or bi-weekly subscriptions. If I stick to a $25 bi-weekly subscription, it would cost $650 annually. But I'll probably use the service every 4th week, which would cost me $325 for the year.
Compared to a more time-consuming trip to the supermarket, I would save roughly $400-$650 for the year. Additionally, others do the sourcing for me and they even drop it off about a mile from where I work, which I can pick up on the way home.
As for those who might consider buying organic food a snooty thing to do, Richards isn't fazed. "If it doesn't have any value for you, don't buy organic," he says.
"People who do appreciate organic food can taste the difference and see the value of eating food grown without chemicals," Richards says.
I definitely see the value of buying organic veggies through the club.