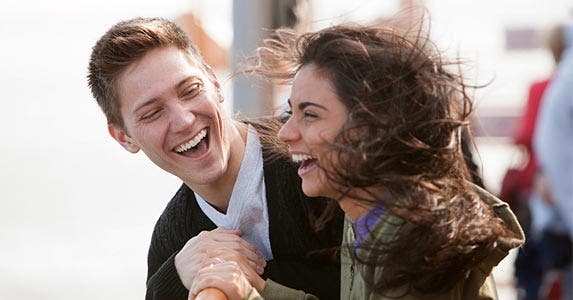 Fun without the financial heartbreak
This year for Valentine's Day, forget the expensive restaurant and high-priced jewelry. Instead, head for some old-fashioned experiences that won't break anyone's financial heart — and offer more memories per dollar than the usual staid date.
The most enjoyable evenings aren't necessarily found anywhere near an overpriced portion of pasta.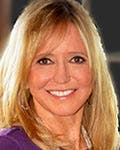 "It's always fun to do something different and active," says Sherri Murphy, a matchmaker and CEO of Elite Connections International, a matchmaking service. "It helps you really get to know someone."
Whether this is a 1st rendezvous or a 50th, these retro date ideas will create more memories per dollar for great Valentine's value.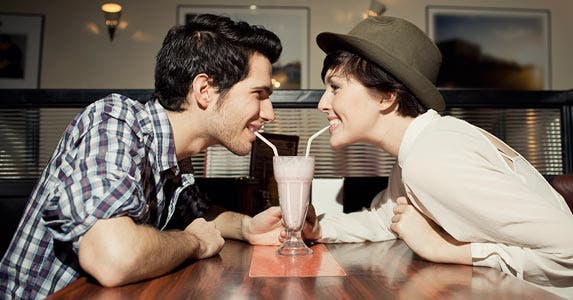 Dine and date
Simon Winnall/Digital Vision/Getty Images
"If you can find a diner in your city, there's a huge menu and it's more affordable than a fancy restaurant that will break the bank," says Julie Spira, founder of CyberDatingExpert.com. "Order fun items like a root beer float or an ice cream sundae," she says.
"Going to a diner or ice cream parlor is a throwback to childhood, where the simple pleasures in life — like an ice cream cone — were the highlights of your day," says therapist Jane Greer, a New York-based relationships expert.
So slide into a booth, order a burger and select a favorite song from the jukebox or head to a vintage sweet shop like Jaxson's Ice Cream Parlour and Restaurant near Fort Lauderdale, Florida, and split an unforgettable chocolate mint parfait for $11.95.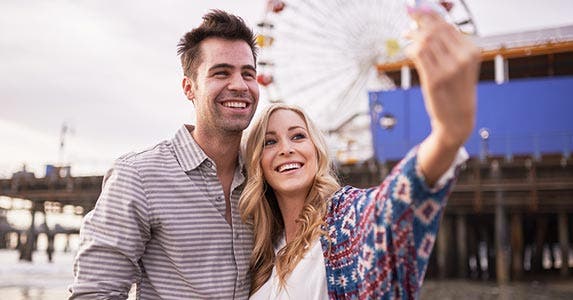 Go for a ride
© Joshua Resnick/Shutterstock.com
Are those butterflies in your stomach due to your beau's blue eyes or a roller coaster's loop? Either way, an amusement park is one cheap thrill. Spira says this vintage pleasure is her pick for a great date.
"A romantic kiss at the top of the Ferris wheel will make you swoon," Spira says.
While some amusement parks close over the winter, many still thrill on weekends or special holidays (like Valentine's Day). In warmer parts of the country, year-round amusement parks abound — although larger-scale options such as Disneyland and Six Flags aren't necessarily cheap. Look for smaller operations with simple, no-frill games and roller coasters.
For example, Elite Connections' Murphy and a date visited the Santa Monica pier, where the year-round Pacific Park offers a dozen rides along with midway games. A wristband ($26.95) buys a whole night of rides, which run $4 to $8 per whirl.
Together, they played air hockey and arcade games. "We took photos in a photo booth, laughed a lot and had a great time," she says. "He didn't become a boyfriend but did become a lifelong friend."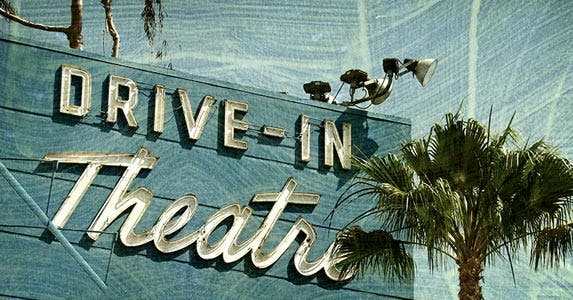 Drive-in to love
© J.D.S/Shutterstock.com; Pictured below: Kipp Sherer
Even if you've been married for 20 years, the flicker of a drive-in movie is a unique alternative to the been-there, done-that candlelit dinner. While some theaters shut down for winter, others run year-round, affording the opportunity to snuggle (or scream) at a picture show.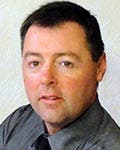 "Drive-ins are great for a date because they offer a unique experience where you can enjoy the latest movies with the privacy and freedom of watching from your car," says Kipp Sherer co-founder of Drive-ins.com, which lists almost 5,000 drive-in theaters around the country.
"They're also less expensive," Sherer says, presenting an "evening of entertainment with double features rather than just a couple hours, which many shows and indoor theaters offer."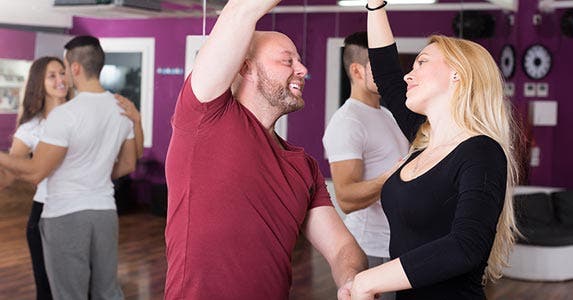 Do the hop
© Iakov Filimonov/Shutterstock.com
"Partner dancing is a great date I would recommend to any of my clients," Murphy says. "Couples can teach each other a few moves all while having a huge grin on their faces. It really opens people up and shows your date how much of a fun person you are."
Classic dances such as the Lindy Hop and Hustle are still taught today around the country.
"We find a lot of couples coming to the studios to learn and spend time with each other doing something they love, and then they realize how much fun they are having dancing with each other," says John Kimmins, president of Arthur Murray International's studios.
He also points out some nightclubs teach free drop-in group lessons, before opening the doors to the public. Look for a local dance hall's drop-in instruction by searching the style of dance and your city, such as: Charleston swing lessons.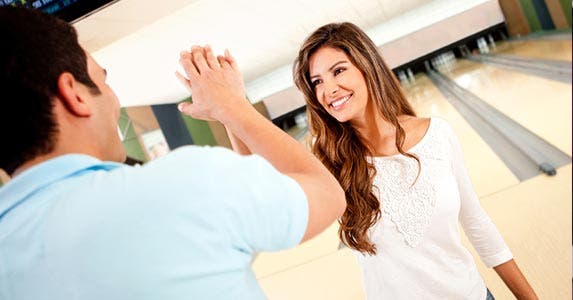 Strike as sweethearts
© Andresr/Shutterstock.com; Pictured below: Veronica Swett
Whether you grew up bowling or it's your 1st time (bumpers, please!), bowling is a drop-in sport that anyone can pick up and is available in small towns and big cities alike.
As a bonus, it's great for a double date if you choose to rent a lane per hour or attend an evening "rock and bowl" or "blacklight bowling," which adds a new spin on an old-fashioned situation.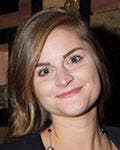 Veronica Swett, another Elite Connections matchmaker, had a first date at the vintage-style Pismo Bowl in Pismo Beach, California, which offers bowling at $4.10/game along with a diner for post-strike hunger pangs.
"I had never been there before and he decided to plan this special date for us. The bowling alley itself has such a retro feel that I swear the atmosphere made him act more like a 1950's gentleman than usual," Swett says. "He insisted on opening the door for me, held my hand into the bowling alley, even gave me his jacket to wear on the way out."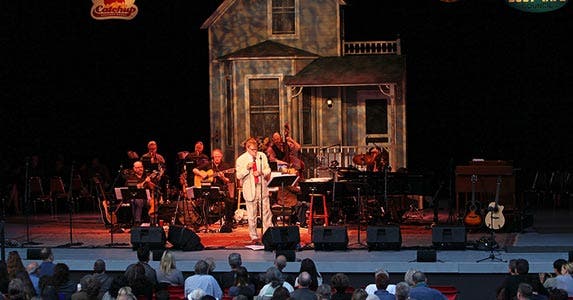 Listen to live entertainment
David Livingston/Getty Images
Radio shows of yesteryear were once performed before a live audience. Today, the revival of variety, comedy and storytelling shows may be linked to popular public radio shows such as "Prairie Home Companion," "Wait, Wait … Don't Tell Me" and "The Moth."
Couples looking for an old-fashioned sweetheart's experience can hold hands while experiencing riveting storytelling and humorous skits.
While most "Prairie Home Companion" tickets range from $35 to $90, less expensive options are out there, too.
I verified this on a ticket map for a May performance in Nashville.
Break out the black turtleneck and look for readings by touring authors, often hosted for free by local bookstores, or poetry readings at local coffee shops.
"You can discuss your personal interpretations of the reading afterwards and bond intellectually," Greer says.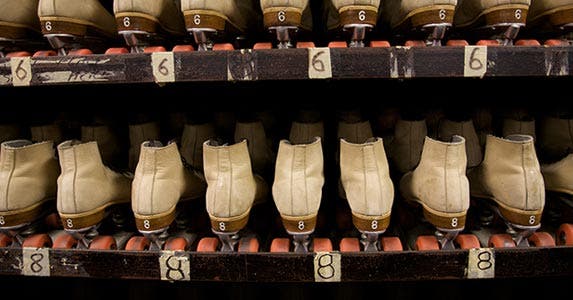 Roll the night away
© planet5D LLC/Shutterstock.com
The sweaty-palmed "couple skate" was made for Valentine's Day. From the smooth wood floors to a darkened room lit with a glittering ball, roller rinks are a wheely workout for the head and the heart.
Slow songs are a great way to find some quiet romance, while faster-paced songs are challenging and the inevitable "Hokey-Pokey" can be amusing if you're not the one falling.
Roller-skating is the "perfect chance to hold hands and lean on the other person to help you stay on your feet," relationships expert Greer says.
Worried about too many kids spoiling the mood? Look for adult-only nights or hours at your local rink. For example, in Houston, Texas, the FunPlex's Friday night adult-only skate runs just $10 including skate rental.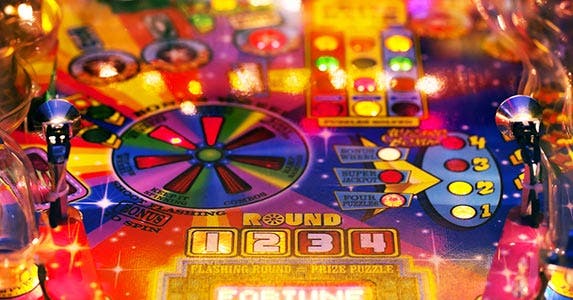 Select a 2-player game
© Mikadun/Shutterstock.com
Some of us grew up playing Pacman and Ms. Pac-Man. As teens, we challenged one another to the best pinball score and experienced first love to an 8-bit soundtrack.
If headed out on an arcade date, "you can let your competitive spirit out in a playful way with each other," Greer says.
In many cities, stand-alone arcade centers allow couples to bleep and zap the night away for one low price or the oh-so-retro quarter game. For example, at Galloping Ghost arcade in Chicago's suburbs, more than 400 games — from Aero Fighters to ZooKeeper — welcome players at $15 per person to play all day.
At Portland, Oregon's Ground Kontrol Klassic Arcade, couples can play pinball or Ms. Pac-Man and drink at the full-service bar.
It's always possible to mix and match any of the options outlined above. However you do it, it's bound to be frugal fun.