This year for Valentine's Day, forget the expensive restaurant and high-priced jewelry. Instead, head for some old-fashioned experiences that won't break anyone's financial heart — and offer more memories per dollar than the usual staid date.
The most enjoyable evenings aren't necessarily found anywhere near an overpriced portion of pasta.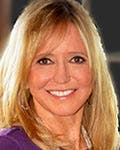 "It's always fun to do something different and active," says Sherri Murphy, a matchmaker and CEO of Elite Connections International, a matchmaking service. "It helps you really get to know someone."
Whether this is a 1st rendezvous or a 50th, these retro date ideas will create more memories per dollar for great Valentine's value.