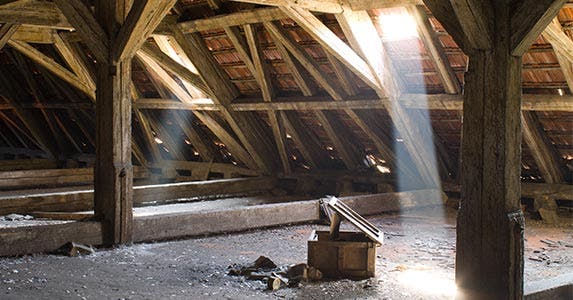 Treasures in your old home
Old houses sometimes harbor hidden treasures — buried in basements, concealed behind walls or floorboards, stored in attics — until their discovery many years later by family members or new homeowners renovating the place.
Who gets to keep these newfound valuables? Does the childhood chant, "Finders keepers," apply?
Laws about who owns the bounty are complex, prompting some finders to keep their good fortune to themselves. In general, though, U.S. courts tend to presume that if you buy a house, you own whatever is in it. Although there are sometimes exceptions, homeowner-finders usually do get to be keepers.
Read on to learn of some astonishing finds in recent years — some worth millions, others whose value is historic or nostalgic.
RATE SEARCH: Ready to make an offer on a home? Compare mortgage rates at Bankrate.com today!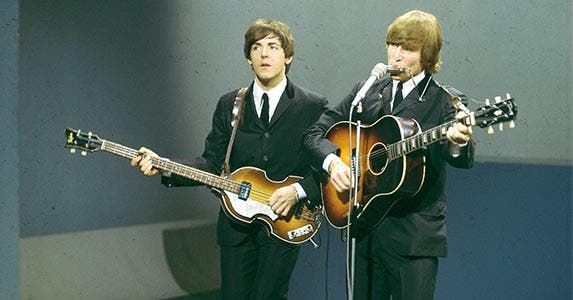 Lost Beatles recording
David Redfern/GettyImages
A demo recording of Paul McCartney singing "It's for You," written for British pop star Cilla Black by McCartney and fellow Beatle John Lennon, vanished soon after it was delivered to her in 1964.
After Black's death in 2015, her relatives took a stack of memorabilia found in her home to Beatles expert Stephen Bailey for evaluation.
Listening to a recording in an envelope labeled "It's for You — Cilla Black," Bailey was shocked to hear McCartney's voice. The long-lost, much-sought demo brought $22,306 at auction in August.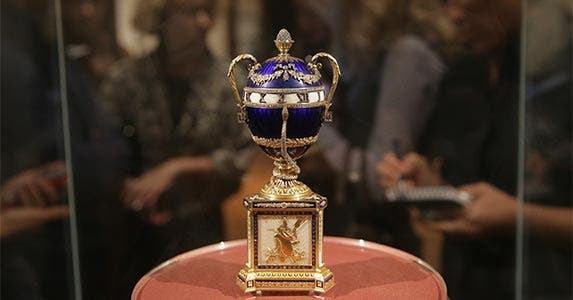 A Russian relic
Mikhail Metzel/GettyImages
Found in a dusty box in an attic in upstate New York: a rare statue of a royal bodyguard commissioned by Czar Nicholas II from Faberge, jewelers to Russian royalty, as a gift for his wife, Alexandra.
After the assassination of the royal family during the Russian Revolution, the bejeweled, elaborately inlaid enameled figurine was sold by the Soviets to industrialist Armand Hammer. It had not been seen since 1934, when it was sold to a Manhattan gallery owner, whose descendants discovered the treasure after his death. Appraised at $800,000, it sold at auction for $5.2 million in 2013.
RATE SEARCH: Looking for a high-yielding savings account? Compare rates at Bankrate.com today!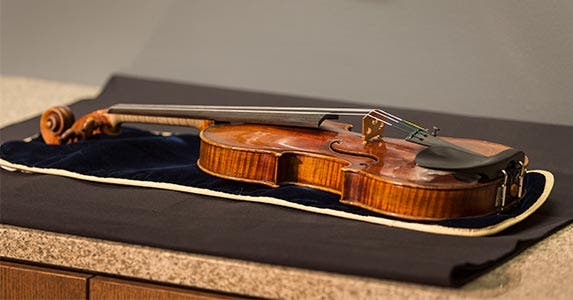 Titanic prize
Tom Lynn/GettyImages
As legend has it, while the Titanic was sinking beneath the sea during its maiden voyage, the band played "Nearer, My God, To Thee."
Bandmaster Wallace Hartley's rosewood violin, on which those last mournful notes were played, according to accounts by survivors, had been an engagement gift from his fiancé, Maria Robinson. The instrument was presumably returned to her after it was recovered floating atop his life jacket.
In 2006, Hartley's violin resurfaced, still in its initialed leather case, when a man was cleaning his deceased mother's attic. His mother's violin teacher apparently found the instrument at the Salvation Army in Bridlington, on the east coast of Yorkshire. Even though it was rendered unplayable due to saltwater damage, the violin sold at auction for more than $1.7 million in 2013.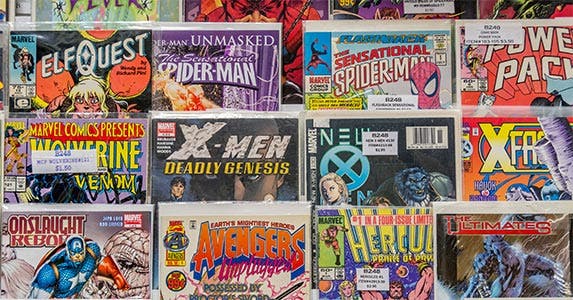 Priceless comic book collection
Education Images/GettyImages
The nephew of Billy Wright, a retired chemical engineer who died in 1994, found 345 comic books from the 1930s and '40s years later in his uncle's basement closet in Virginia. It was the childhood collection of Wright, who purchased each one for the cover price of 10 cents and kept them in "astonishingly good condition," according to the publication Art & Antiques.
It was discovered that Wright had collected some very rare editions. Among the hidden treasures: the 1939 Detective Comics No. 27, which introduced Batman and brought nearly $523,000 at auction. The entire collection sold for about $3.5 million in 2012.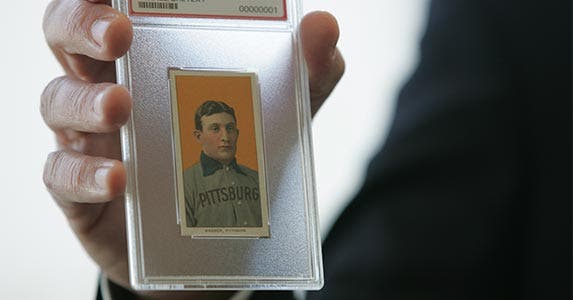 Grand Slam
Bob Chamberlin/GettyImages
In his grandfather's attic in Defiance, Ohio, Karl Kissner came across a collection of nearly 700 baseball cards estimated to be worth about $3 million.
The turn-of-the-century collection, discovered in a green cardboard box under a dollhouse, included rare cards of legendary players Ty Cobb, Cy Young and Connie Mack, as well as the only pristine Honus Wagner card found to date.
The collection, left to Kissner and 19 cousins, and known as the "Black Swamp find" because of Defiance's damp climate, is being auctioned off in small lots over time. The first lot, featuring 37 of the best cards in the collection, went for $566,132 in 2012. Some of the cards can be found today on eBay.
RATE SEARCH: Need a personal loan? Get matched to the best loan for you at Bankrate.com today!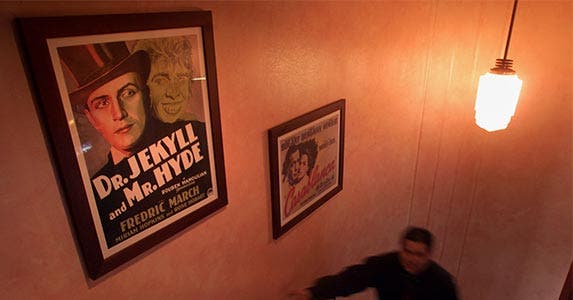 Film art
Don Tormey/Getty Images
Blair Pitre, a general contractor in the Canadian province of Alberta, found more than 360 well-preserved movie posters from the late 1920s and early '30s behind the walls of the century-old home he'd just purchased to renovate. The posters were apparently used as insulation — unusual, but the previous owner was said to be the granddaughter of an early 20th-century movie theater owner.
About 40 pieces of memorabilia from the collection fetched about $50,000 at auction in 2010. The biggest seller — a half-page insert for the 1929 film "Bulldog Drummond," starring Ronald Colman — brought Pitre almost $9,000. He had planned to apply the proceeds toward restoration costs of the home.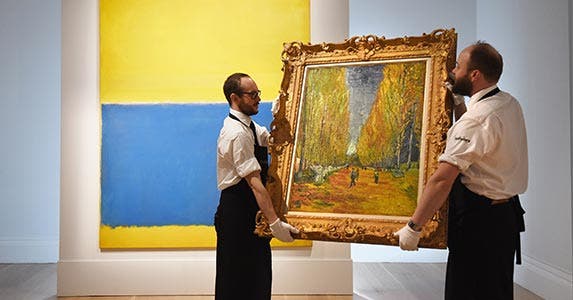 Discovery of a Van Gogh
Mary Turner/GettyImages
The family of Norwegian industrialist Christian Nicolai Mustad found "Sunset at Montmajour," a previously unknown painting by Vincent Van Gogh, in the attic, where Mustad had banished it when he was told it was probably a fake.
After a 2-year investigation, however, researchers at the Van Gogh Museum in Amsterdam concluded that it was indeed an original. Their decision was based on the style and materials used, but the artist himself helped provide its provenance. Van Gogh described the painting in detail in a letter to his brother, Theo, written the day after the painting was completed. The painting, thought to be worth around $50 million, was displayed at an exhibition at the Van Gogh Museum from September 2013 until the following January.
ADVISER SEARCH: Need help with your personal finances? Find a financial planner in your area at Bankrate.com today!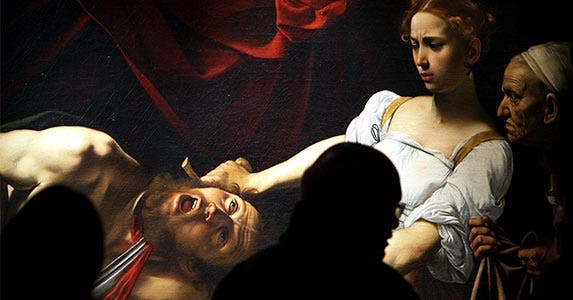 A lost Caravaggio?
Franco Origlia/Getty Images
Proving the provenance of a work of art by an Old Master is rare. When a couple in Toulouse, France, went into an attic crawl space to repair a leaky roof in 2014, they found a 400-year-old painting believed by some experts to be the work of Italian master Michelangelo Merisi da Caravaggio titled "Judith Beheading Holofernes." If it is a Caravaggio, its value has been estimated at $136 million. Other experts, however, are less certain of its authenticity.
Taking no chances, the French government has slapped an export ban on the canvas, citing the need for further investigation.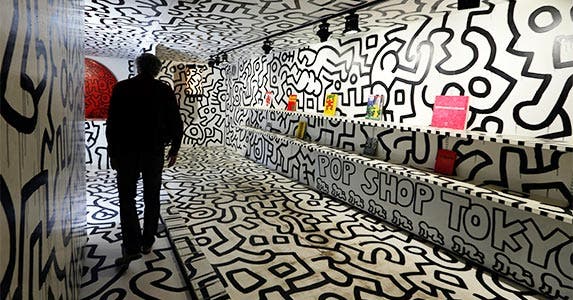 Unmovable Art
FRANCOIS GUILLOT/GettyImages
Contractors breaking through a wall on the second floor of a luxury 3-story condominium in New York's trendy Tribeca neighborhood uncovered a massive black-and-white mural by pop artist Keith Haring. The artist created it as a student in the 1970s, when the building was used as exhibition space by the School of Visual Arts.
The mural, drawn with shoe polish and rubbing alcohol, is valued at $1 million today, but it's too fragile to be removed. It does, however, raise the property's worth. The 8,000-square-foot condo was recently listed for $14 million, but was since lowered to $11.995 million.  
RATE SEARCH: Thinking about getting a home equity loan? Compare home equity rates at Bankrate.com today!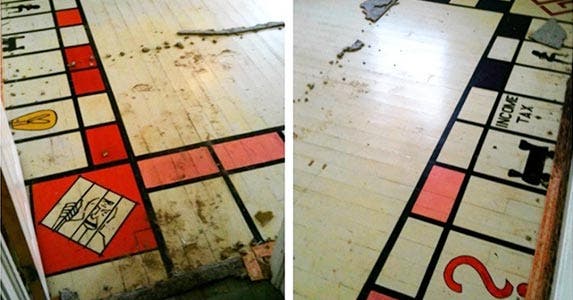 Adult Monopoly
Courtesy of NNEWEL via REDDIT
Not all hidden treasures given up by old houses have monetary value. Some are prized for nostalgic reasons. Others are just plain fun.
Renovations to a 1930s bungalow in Fresno, California, turned up a wall-to-wall Monopoly board hand-painted on the floorboards beneath the bedroom carpeting. In place of the traditional Community Chest spaces, this version featured silhouettes of naked ladies, prompting the bemused owners to suspect it was used to play a customized version of "Strip Monopoly."
The couple did play one round of Monopoly by traditional rules before painting it over and installing a new carpet. The property has since been sold.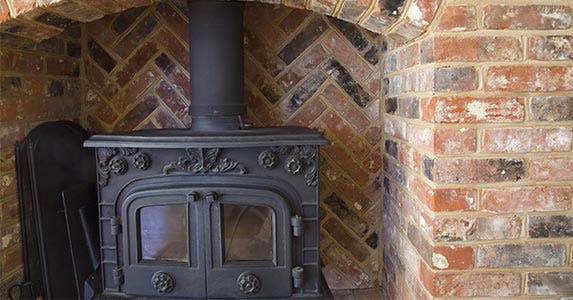 The servants' kitchen
© Jonathan Snow/Shutterstock.com
A young Welsh couple exploring an estate they'd inherited found a servants' kitchen dating back to the 1830s in the basement, its doorway hidden by a vast accumulation of junk. It was last used as an air-raid shelter during World War II.
Beneath layers of dust were a huge cast-iron stove, kitchen utensils, a cookbook, a spit for roasting pigs, a central table with benches to seat 20, among other artifacts. Except for the dust, everything seemed to be ready for the imminent arrival of the staff for lunch.
The owners plan to restore and preserve this slice of 19th-century life for its historic interest.
RATE SEARCH: Have you found the home of your dreams? Compare mortgage rates at Bankrate.com today!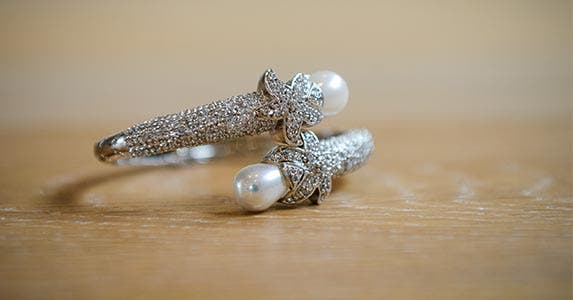 State secrets
© Pedro Gutierrez/Shutterstock.com
When the National Trust began renovations at Nunnington Hall, a stately country home in England's North Yorkshire, they found an abundance of hidden treasures — about 4,000 items, from toy soldiers to scraps of silk clothing to jewelry fragments — buried in 4 inches of dust under the floorboards. Perhaps most intriguing was a coded notebook of 1st Viscount Preston, who designed most of the portion of the mansion that survives today. Preston, a leading statesman and secret rebel, was nearly executed for backing the wrong side in the Glorious Revolution of 1688. So far, the archaeological team of the National Trust has been unable to decipher Preston's cryptic scribbling. Many of the other relics have been preserved under glass in the spot where they were found.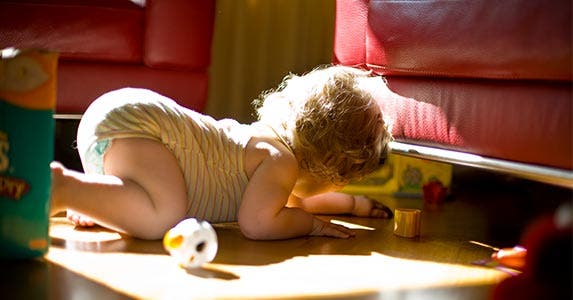 A well under the sofa
Heleen Sitter/GettyImages
In retirement, Colin Steer, of the British town of Plymouth, decided to get to the bottom of the dip under the sofa in his living room. He began excavating and found an old sword. Then he laid bare a 33-foot medieval well that may have been dug in the 16th century, when, according to his research, Sir Francis Drake built a watercourse in the area.
Steer has installed lights in the structure and covered the open shaft with a trapdoor. "I've got a piece of Plymouth's history in my front room," Steer told The Telegraph.
His wife's account was less sanguine: "When we come to sell the house, I just hope it's not a white elephant in the room."
RATE SEARCH: Thinking about refinancing your mortgage? Compare mortgage rates today at Bankrate.com!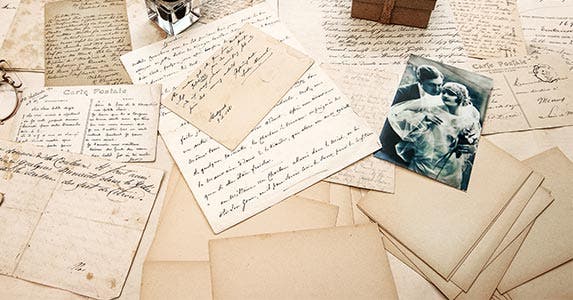 Abiding love
© LiliGraphie/Shutterstock.com
Gina Teliho found a large collection of old love letters stashed in the rafters of her Atlanta home. They were sent to addresses in Pennsylvania and Illinois and postmarked 1915 — 20 years before the house was built. After some research, Teliho discovered the names of her home's original owners: Paul T. and Carolyn Arnold.
Curious, Teliho decided to dig a little further, posting her search for descendants on Facebook. A grandson of the couple responded. He believes his great-grandfather wrote the letters to his wife, and is grateful to have these tangible mementos of his family history.