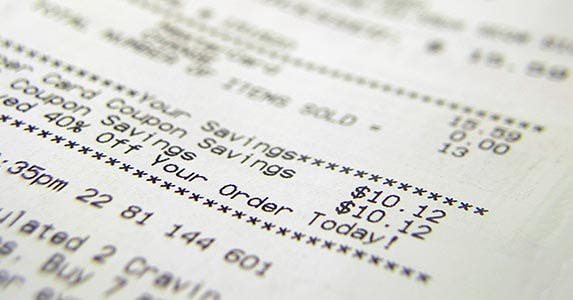 Check out the savings at the grocery store
I enjoy grocery shopping. Because I like to cook and do most of the cooking for my family, I need to do it anyway. I also enjoy saving money. If you found a dollar bill on the floor, wouldn't you want to pick it up? I feel the same way about coupons.
It turns out that coupons are as American as apple pie and baseball. The first coupon was issued by Coca-Cola over 100 years ago. All these years later, the U.S. grocery industry still focuses on coupon promotions more than its counterparts around the globe.
"(Consumers) literally receive thousands of them, and they redeem at a higher rate and a higher percentage and higher numbers than any other country," says John Morgan, executive director of the Association of Coupon Professionals.
I'll share some of the things I've learned about coupons and other strategies, which easily help me save $50 a month. That adds up to more than $500 a year. I often shop at the same chain store every Sunday, one of which is in a sweet spot providing low prices with good value. That's an optimal combination.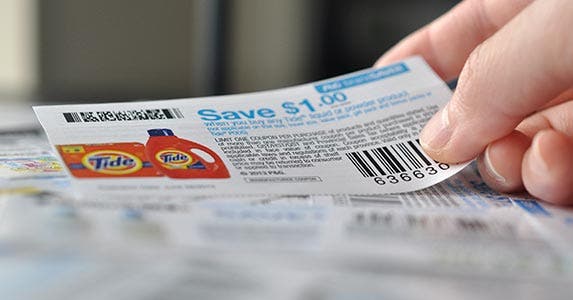 Coupons mailed from the store
The grocery chain I frequent sends a variety of coupons to registered shoppers weekly. This alone provides a total discount worth about $10 a week. One coupon can be redeemed for $5 off a total purchase of $25 or more. Two others are for varying random categories within the store, such as seafood or organic produce.
The items are all store-branded products, not from name-brand manufacturers. Does it matter to you whether the canned tomato sauce has a brand name? It generally doesn't to me because I'd rather save money. Besides, many store-branded items are made by the same company that has a fancier brand name.
Store brands are as popular as ever because they provide terrific value. "I would say the store brand is winning, probably 3- or 4-to-1, over the coupon now because the store brand is so much cheaper than the multiple purchase coupons," says C. Britt Beemer, CEO and chairman of America's Research Group.
To qualify for the mailers, sign up for any offers provided by the stores you frequent.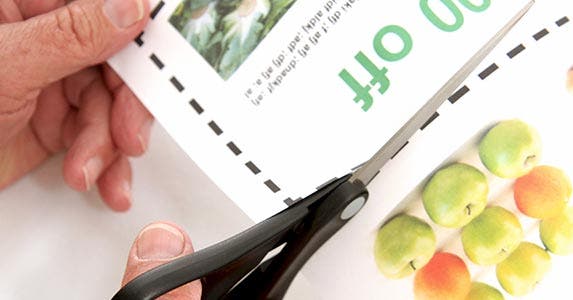 Old school: Newspaper coupon inserts
Although printed newspaper circulations are declining, the grocery ad inserts included with many Sunday editions still constitute 90% of the industry's coupons, according to consumer expert Phil Lempert with SupermarketGuru.com. But they account for only about 40% of the coupons redeemed. Lempert says to really save, you need to stick to a shopping list.
One reason manufacturers offer coupons is to lure shoppers to new products. If you are buying items you don't need or really want, you will likely spend more than necessary.
For one recent shopping trip, I found coupons for 3 items that I intended to purchase anyway. That's the sweet spot for coupon use, from my perspective. If your store allows doubling of coupons, that's an added bonus.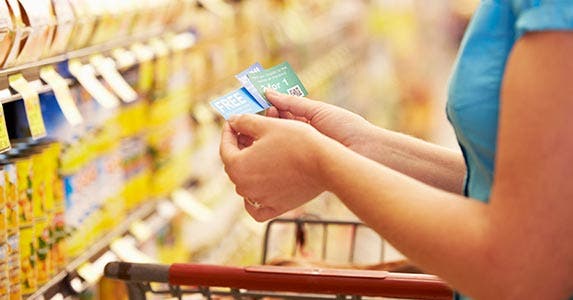 Don't fall for the multiple items ploy
One tactic gaining traction in recent years involves grocery manufacturers' attempts to persuade consumers to buy multiple items all at once. These coupons offer discounts only if 2 or more items are purchased.
Beemer of America's Research Group thinks that's backfiring on the industry. "There has been a real revolt on the consumer side, particularly in the grocery industry, where they are getting very upset because the manufacturers are putting so many requirements on coupons that the usage has dropped dramatically," he says.
In the end, this kind of promotion might not get consumers to buy more items longer term; rather, it just forces them to buy items that are placed in the cupboard or pantry. For companies that need a short-term surge in sales, the multiple items ploy fits their business needs.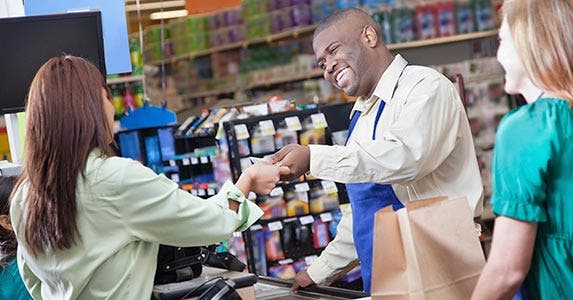 Show your store loyalty
If you don't sign up for store loyalty cards by providing some of your contact information, you'll lose out on the best prices typically offered. I found that over several weeks, this helped me save at least a couple of dollars per shopping trip. The reduction in price can be more dramatic depending on where you shop.
Not all stores participate in the loyalty card practice. One such chain that avoids it and enjoys near cult status is Trader Joe's. Most of the items are Trader Joe's branded, and it doesn't offer a loyalty card discount or coupons. The good news there is that everybody gets the same, best price. Wal-Mart and Target, 2 larger discount stores that have increasingly focused on groceries, also don't use the store loyalty card strategy, but they do take coupons at checkout.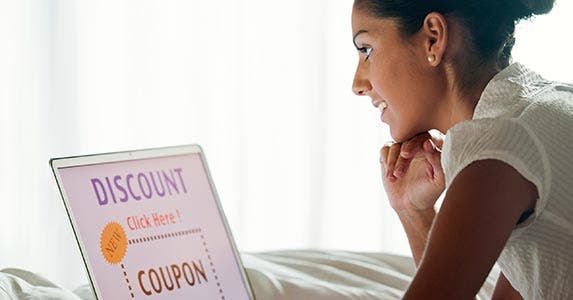 Invest more time and effort?
I'm not an extreme couponer. Like many of you, I have a busy life, which includes spending time with family, my career and volunteering. I also want to spend some time at the gym to undo some of the damage associated with my fondness for cooking.
I'm just not willing to invest the time and effort trying to figure out whether I can get a given item at a better price by going to another location. I believe my time has value, too. If you want to spend the time (and gasoline) going to multiple locations, including possibly a "warehouse club," I certainly wouldn't discourage you. It just isn't worth it for me.
Another potential investment of time involves looking at manufacturers' websites to find coupons. There are good offers if you are willing to look, including those for name-brand products that provide a coupon in exchange for your information. Typically, they allow you to print coupons using your computer. One example: I plan to use a 75-cents coupon for a soy milk brand that we like. The site required my email address, name, birthdate and a brief survey in return for the coupon.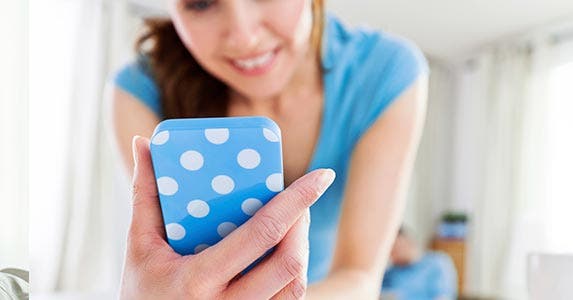 Download free coupons via app
Although I'm a fan of technology (hey, I work for a cool website, after all), I haven't gotten into the habit of using some of the smartphone apps where some of this business appears to be going.
Two I've used are SavingStar (which links to store loyalty cards) and Coupons.com. SavingStar highlights offers and then places the savings directly into your bank account or PayPal.
What I particularly like about Coupons.com is that it offers savings at a variety of retail locations, not just grocery stores. It also has a GPS-enabled location feature, which alerts you to savings nearby. Beyond groceries, the offers run the gamut, including department and discount stores, mall-based stores as well as online deals.
If you don't want to use the smartphone apps, you can use the personal computer browser method for both.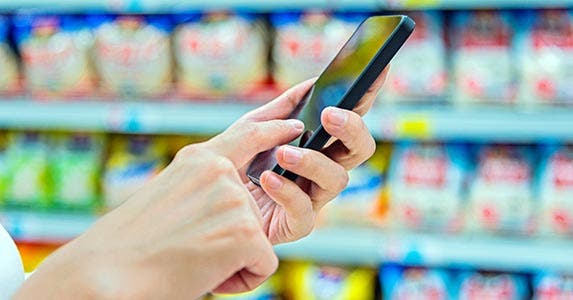 Be ready for the future of shopping
As the decline of printed newspapers continues, traditional coupons (free-standing inserts) in the Sunday paper may also go away. The alternative is a continued transition to online distribution of coupons and broader innovation in the industry.
"It is likely that (manufacturers) may move to basically (an) electronic product, which obviously is cheaper because they have all the cost of printing and insertion in the paper," says retail expert Beemer.
SupermarketGuru.com's Lempert says more stores will link discounts to their loyalty cards. He says consumers can receive targeted offers providing greater discounts with this approach. "Because it's targeted to me, they do not have to distribute twice as many pieces of paper out there than is actually used. It is a much more efficient system to use. It is much more targeted to my needs. It is going to deliver better value," says Lempert. If they know you are a coffee drinker, you could get more coupons for coffee, for example.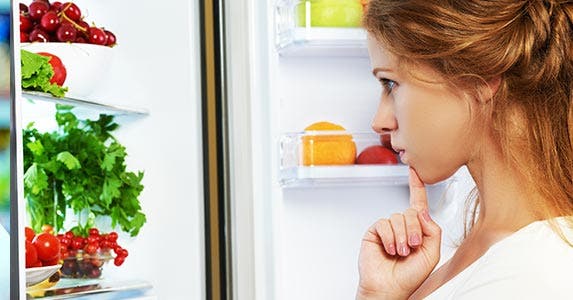 Don't throw your money away
While saving money at checkout is the key tactic we've been discussing here, ask yourself how much food you are throwing out because it spoils or doesn't get eaten or prepared. There's an analogy here that suggests one is effectively throwing (already spent) money into the trash.
"About 40% of all food in this country is wasted. We are paying for that. Not only are we paying for it, but there are a lot of very hungry people here in the U.S. that it should be given to," reminds Lempert.
If you find that you are often throwing out food, consider making a list of the items that you've not been using. Perhaps you can scale back that purchase, either by not buying it as often or through purchasing a smaller quantity. Think of it as putting your grocery purchases on a diet.