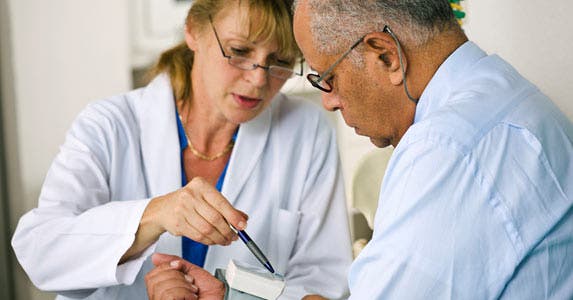 Go to the doctor's office well-prepared
Doctors are busy and their schedules are full. When seeing a doctor for the 1st time, preparation is the key.
Ensuring that all medical records are available, presenting your accurate medical history, providing a list of medications and asking a friend or relative to accompany you to the doctor's appointment are important ways to increase your chances for a positive experience.
"Four ears are better than 2 in getting the doctor's advice right, but also doctors speak a little more clearly and pay more attention when a friend or family member accompanies the patient," says Cary Presant, a staff physician at City of Hope Hospital in Los Angeles.
For senior citizens, especially, being prepared when meeting with a new doctor can make your appointment go more smoothly. Here's how to do it.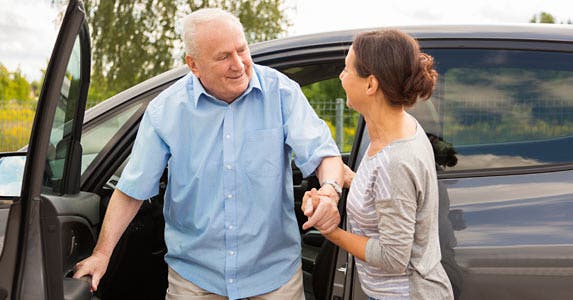 Make sure you have transportation
If you're driving yourself, make sure you call the office to get correct directions, including suite number and where to park.
"To make your visit less stressful with less anxiety, talk to the physician's receptionist and know the directions to the office so you don't get lost, how to park easily, and especially if there are handicapped spaces you can use if you need one," Presant says. "In this way, you can arrive relaxed and prepared."
If possible, make a trial run to the office to get a feel for the route. If an appointment is early in the day or late in the afternoon during rush-hour traffic, add on travel time.
"Seventy-two hours prior to your scheduled appointment, arrange for your transportation and gather what you will take to the appointment — medication list, symptoms list and questions," says Christine Foley, manager of home care at the Benjamin Rose Institute on Aging in Cleveland.
If it is farther than you are comfortable with, ask someone to drive you. Make sure that person knows the route and is reliable. For many seniors, hiring a driver or taking a cab is also an option. Confirm 24 hours in advance and make sure you make arrangements for a return ride home.
The night before, "set an alarm, and recheck that everything is ready so you can make it to your appointment on time and be well-prepared," Foley says.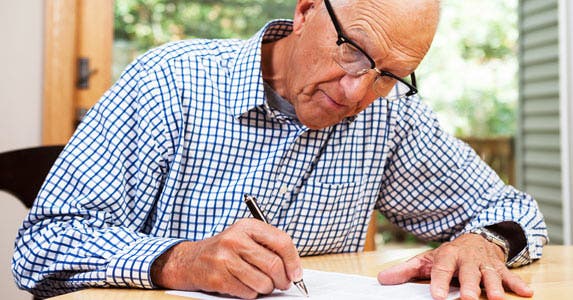 Keep medical information organized
Make sure you have collected vital material to take to your doctor's appointment, for new doctors as well as current doctors.
"Prepare lists of important medical and other information and keep them together in 1 place," Foley says. "That way, you will always have easy access to current information needed to make your doctor's visit go more smoothly."
Among the material you take along should be a current medication list that includes prescription and over-the-counter medications, vitamins and herbal supplements. "This list should always accompany you to a medical appointment," Foley says.
Also, make a list of current symptoms, when they started and if they correlate with certain activities, meal times or times of the day. "It's important to help paint a picture for the physician that will aid him or her in diagnosing your condition," Foley says.
In addition, pick up or have records sent ahead of time to the office so the doctor has what he or she needs for your appointment. Being organized will make the process easier.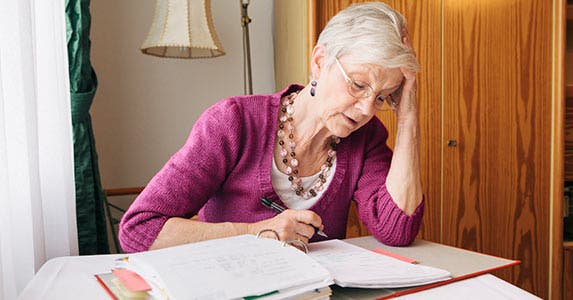 Have questions ready in advance
Always go to a physician's office visit with a written list of your questions, problems and concerns, says Presant of City of Hope Hospital.
"Visiting your physician can be one of the scariest, anxiety-provoking and tiring experiences. You are often feeling ill, and get very little time from the doctor to discuss fully all of your issues," he says. "So have a written list, read the questions just as you have written them, and expect answers to every question, and in language you can understand."
If you don't understand, stop the doctor and tell him or her. Presant says it's acceptable to ask the doctor to slow down and to explain it more clearly. He also advises taking notes during the appointment.
"And write down the answers to each question, since once you get home, you may forget part of what you were instructed to do. I do all this, and you should, too," Presant says.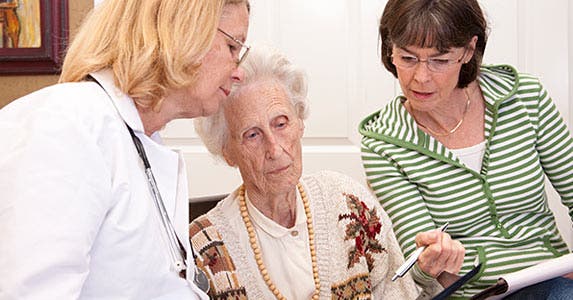 Bring someone with you if possible
For seniors, going to see a new doctor presents some unique challenges.
"It can be difficult to remember all the issues discussed and the doctor's advice. Bring in a family member or close friend who can write things down and help you to remember all that was said," says Damon Raskin, an internist in Pacific Palisades, California.
If there is a referral to another physician or for additional services, such as physical therapy or home health care, Foley, of Benjamin Rose Institute on Aging, says to inquire about how this will be processed and when you should expect to be notified.
If you're not comfortable taking notes, or the visit is one where that won't be practical, ask a friend or family member to accompany you to your appointment and into the exam room if necessary, Foley says. "This will help capture anything you may forget or inform the physician of something you neglect to convey," Foley says.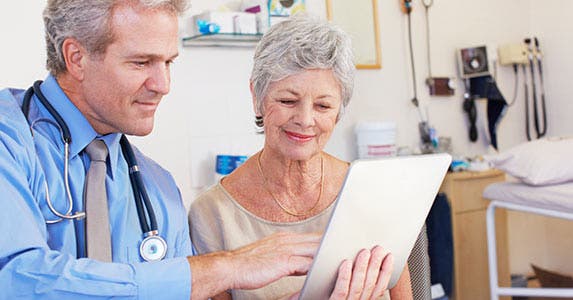 Be ready to discuss preventive measures
During your visit, don't just cover your symptoms or illness. Presant says to use the visit to prevent future ailments by saying, "Doctor, can you tell me what my risks are for serious problems, such as diabetes, cancer, heart disease and bone disease? And can you give me advice on how to screen for these illnesses, and what we are going to do to prevent them? Are there any gene tests that I should have to know if my risk is very high?"
He says this part of your visit may lead to a healthier lifestyle, helping to reverse any problems that might get worse.
"It is remarkable how many patients are satisfied just having me treat their throat or bladder infection, and overlook the important screening tests like blood pressure, sugar level, mammogram, PSA or pap smear," Presant says. "You have the chance during your visit to focus your physician on preventive medicine, which too many doctors often overlook because of running behind schedule."
"Take control of your health, ask the right questions," he says.