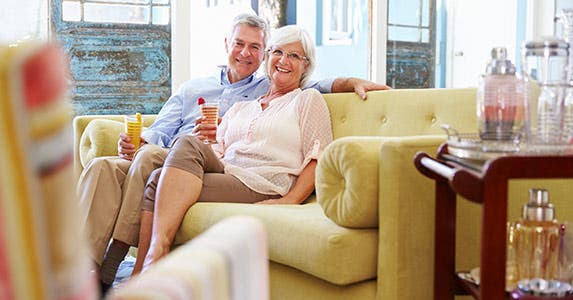 Pricing your retirement haven
A majority of Americans say they want to relocate when they retire. If you're one of them, you'll have a better chance of realizing that dream if you prepare well in advance.
A poorly planned move could be more burden than bliss, strapping your golden years with big mortgage payments, high taxes and unbearable costs of living.
Retirees "don't want to be house-poor," says Marian Schaffer, a relocation expert in Libertyville, Illinois. So "the bottom line is: Live where you want to live. Just build or buy what you can afford."
Whether you're in the market for your ideal retirement haven or just in the mood for a little fantasy house hunting, check out these examples of what you might spend on a home in four popular retirement settings.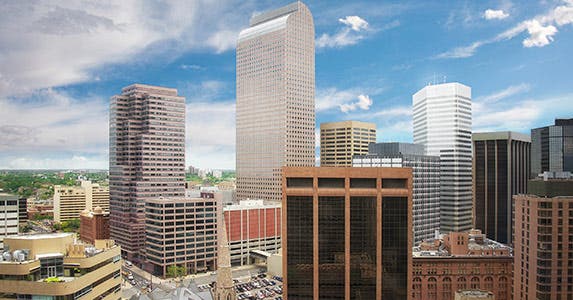 Urban condo
This could be a popular option for suburbanites who've toiled for years with lawn care and long commutes. A downtown condo offers a relatively maintenance-free lifestyle with restaurants and museums within walking distance. And who would miss the lawn when you could look out your window at a sparkling city skyline?
Home prices and property taxes usually go up the closer you get to the center of town, however, and some urban areas are downright impossible for middle-class retirees. Check out the housing market in the Big Apple: In the first quarter of 2015, the average sale price of a Manhattan unit was $1.7 million, or $1,263 per square foot, according to a report from the Douglas Elliman Real Estate company. New York is the highest-taxing state in the U.S., and residents of the county that includes Manhattan pay a median $5,873 a year in property taxes.
For more modest prices, you might enjoy the Mile High City. Denver ranked No. 6 on Bankrate's list of the 10 best cities to retire, thanks to good walkability, a strong health care system and relatively pleasant weather.
The average sale price of a condominium in downtown Denver was $391,148 in January 2015, according to Kentwood Real Estate. Denver County's median property tax is $1,305 a year.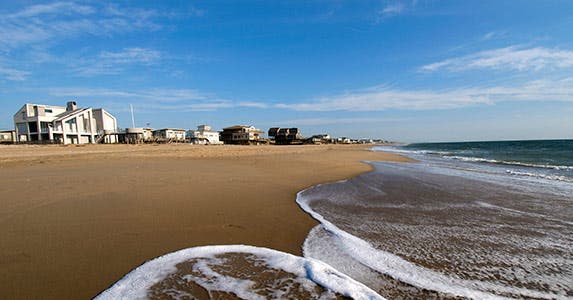 Seaside escape
Suppose you'd like to retire near the beach, where suntans and snorkeling trips are an everyday occurrence — instead of something you experience only on vacation. What will your coastal accommodations cost?
For an affordable option, consider Virginia Beach, Virginia, ranked by Bankrate among the top places to retire. The Bankrate report noted that the coastal city enjoys a relatively low crime rate and a good health care system.
The median sales price in May for a non-distressed home in Virginia Beach was $239,450, according to RealtyTrac. The median annual property tax in the city is $2,235 per year for a home worth the median value of $277,400.
On the other side of the country, you'll find pricier homes in Newport Beach, California. The median sales price there was $1,606,000 in May, according to RealtyTrac. The median property tax in that area is $3,404 per year.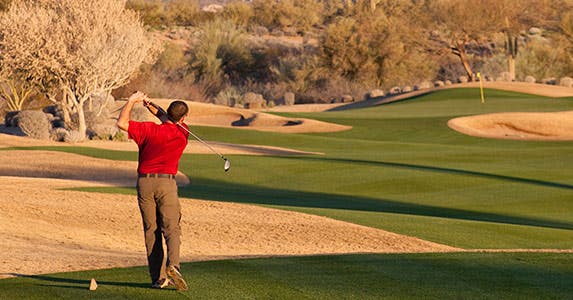 Golf community
Want to spend your golden years on the green? Golf lovers just might find everything they need at a swanky private golf and ski community like the one in Big Sky, Montana. The Yellowstone Club was built with you in mind.
You'll need some serious scratch to make this lifestyle work, though. Condos start at $5.5 million.
If you're not quite in the luxury segment of the house-hunting market, you may want to consider a few hot spots along the Sun Belt. Reynolds Plantation in Greensboro, Georgia, was listed as one of "America's 10 Best Golf Communities" by Golf.com. It has homes starting at $250,000 and lots starting at $100,000.
Sun City, a popular retirement community in the Phoenix area, is also a good option. Bankrate named the Phoenix metro area its top destination for retirees. Not only do golf courses abound, you'll also find relatively moderate home prices, ample sunshine and a strong sense of well-being among seniors.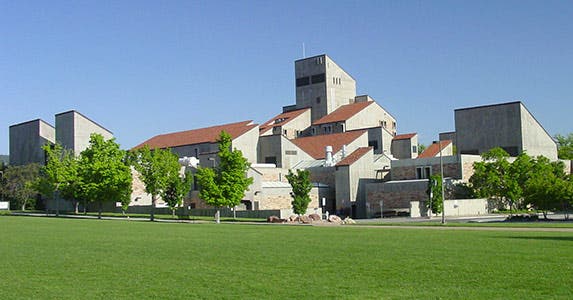 College town
Instead of a retirement community, why not go the opposite direction? Colleges and universities are magnets for new ideas, theater, arts and sporting events.
"While 55-and-older communities will always have their place in our market, I found more times than not that people we deal with do not want to live in an age-restricted community," Schaffer says.
College towns offer a range of experiences and costs of living. Here are a couple of examples from the middle of the country.
Omaha, Nebraska, for example, is not only home to the University of Nebraska at Omaha and Creighton University, it's also ranked as one of Bankrate's best cities to retire. The median sales price of a home was $136,000 in May, according to RealtyTrac.
On the pricier side, there's Boulder, Colorado, home to the University of Colorado's flagship campus. The median price of homes sold in April was $545,850, and the median property tax is $2,014 in Boulder County.