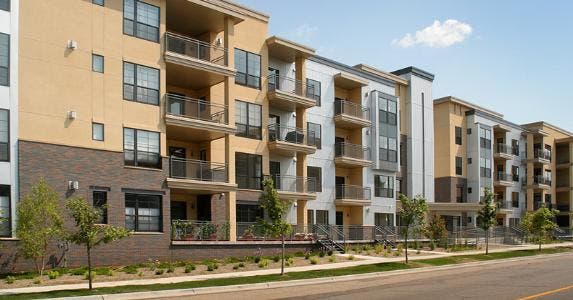 The U.S. rental market is experiencing extreme demand these days, and rents are rising fast.
"It's a tough scenario for renters because demand is strong and supply is short," says Daren Blomquist, vice president at real estate information firm RealtyTrac in Irvine, California.
Even in this "tough" environment, is it possible for renters to negotiate lower rental rates? Let's find out.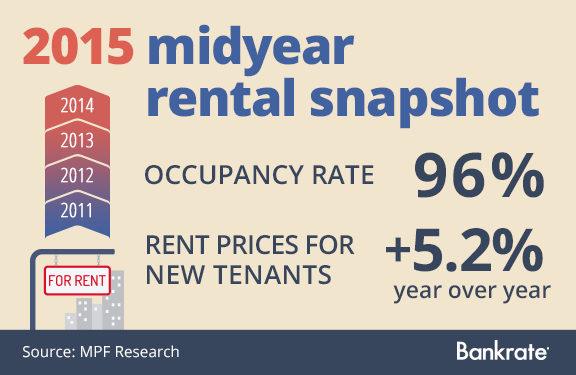 Did that rate make you do a double take?
So, you've found the perfect apartment in the perfect location. Or maybe you want to stay put and renew your lease. There's just 1 problem: The rent is above your price range, and you wonder what your options are.
The first thing you should do is look at the city or town as a whole, says Niccole Schreck, senior brand manager at Rent.com.
"You can determine whether or not the property you are currently living in, or the one you are thinking about renting, is fairly priced based on similar properties in your area," she says.
If the unit is priced similarly to other properties in your neighborhood, then you might have to sacrifice your dream apartment and look elsewhere.
"What you'll give up in nearby entertainment or proximity to public transit, you will make up for in your bank statement," Schreck says.
Think about your other expenses
If the landlord won't budge on your rental rate, consider the other costs of renting that could be fair game for negotiation.
For example, if your utilities are included in your monthly rent, speak with your landlord about possibly having those costs lowered.
You may also be able to ask for certain repairs or upgrades, Schreck says.
"If your landlord is trying to raise your rent in order to keep up with the cost of maintenance, request that you have fresh paint or an annual cleaning."
Blomquist, who is a landlord, says he once had a tenant who came up with a creative way to save on his rental rate.
"They offered to make some improvements to the home in exchange for having their rent lowered for several months to offset the costs of those improvements."
Who has the most leverage?
Not every renter is in a position to negotiate. Those likely to have the most leverage have higher credit scores and have proven they are good renters, Blomquist says.
"The better they are as renters, the less likely they are going to see their rent go up in the future."
Landlords would rather keep a good renter around — one who makes on-time payments and doesn't bombard them with frivolous phone calls — than take a gamble on a new tenant they know nothing about, Blomquist adds.
"For a landlord, that is a big factor," he says. "They may be able to charge more rent for a new renter, but that's a wild card there. They're rolling the dice a little bit."
Timing (and shopping) is everything
It may be worthwhile to hold off searching for a better deal until the warmer weather clears out, Schreck says.
"While the overall market is tight, it is often easier to find a less expensive apartment in the winter months (November through February) than it is during the peak moving season (May through September)," Schreck says. "This is because less people are looking for apartments, and landlords might be more willing to negotiate on the price in order to fill vacancies."
And remember to be thorough in the search for your new digs.
"(Renters) should shop around and not just assume that because everybody is saying that rents are going up that that's always the case," Blomquist says.