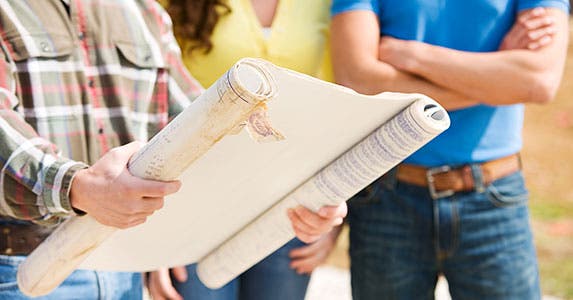 How to motivate a contractor
You finalized the purchase on your home, and you just hired the perfect home contractor.
Or you thought your contractor was perfect.
Now the contractor is showing up late (or not at all), tuning you out and (you suspect) cutting a few corners.
You've already forked over a pile of money. What now?
There are some positive steps you can take if you want to salvage the relationship and the money you've already spent.
Here are 9 strategies that building professionals, designers and remodelers use to motivate a difficult contractor.
RATE SEARCH: Find a home equity line of credit on Bankrate.com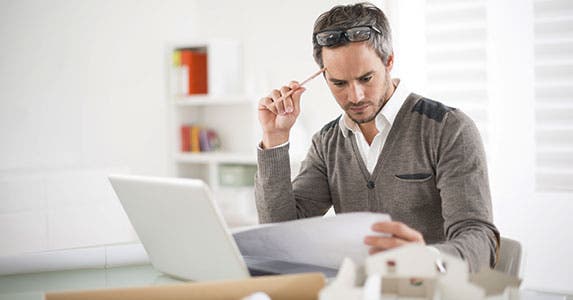 Study your project
Thanks to YouTube, the Internet and a profusion of home improvement books, magazines and TV shows, homeowners can research the projects that their contractors will be tackling.
Become a "virtual" expert before you even interview your first contractor, advises Christopher Lowell, designer and author of "Seven Layers of Design" and "One-of-a-Kind Decorating Projects."
When you discuss the project, "use the right terminology," Lowell says. It tells the contractor "these people are serious, they know what they're talking about" and they'll be paying attention to the work.
Benefit of communication
"The more you let them know you might not know how to do it yourself but you have a strong idea of the process, the better off you'll be," Lowell says.
At the same time, encourage the contractor to be forthcoming, he says. You want to be in the loop, so your attitude should be one of "the more you can be upfront with us, the more we can solve these problems together," Lowell says.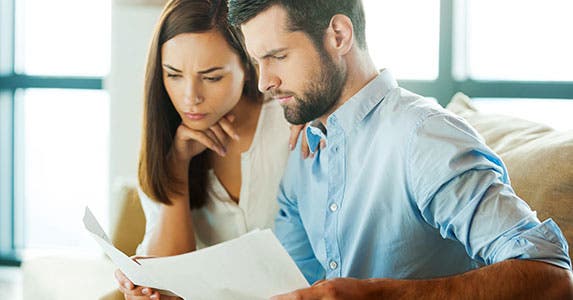 Get project details in writing
Your bid or contract should spell out exactly what your contractor will do to your house — from all of the changes, to the brand names of the materials and their placement in your home.
That contract should be "so specific it leaves nothing to chance," says Michael Hydeck, master certified remodeler and past president of the National Association of the Remodeling Industry.
That means if you notice different materials or unapproved changes, or more materials ordered than your job requires, it's a red flag that you can document.
Take it to the authorities
It's also easier to take your concerns to licensing and accrediting authorities to make a complaint, says Norm Abram, master carpenter for home-improvement TV series, "This Old House."
Some authorities you might consider: the local chapter of the National Association of Home Builders, or whoever licensed your contractor, he says.
You can also talk with the local inspector, says Abram. But be forewarned: Inspectors are only looking to make sure the work meets building codes.
Always talk to your contractor first to "try to get a sense of why this is happening" and see if you can work it out, he says.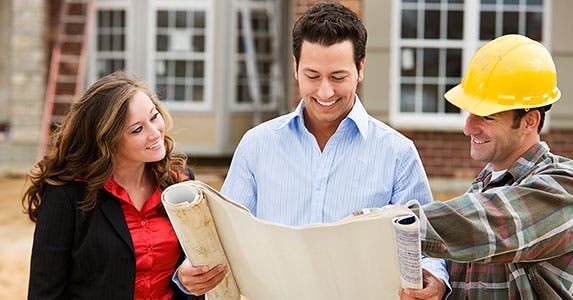 Include both partners
Do you have a spouse or significant other? Include both parties in the discussions you have with the contractor, Lowell says. Make it clear that both of you are decision-makers.
This can be especially important if one of you will be home while any of the work is being done, he says — so the work-at-home partner won't be blindsided when the guys with jackhammers, sledgehammers or smelly adhesives arrive for the day or week. If both of you are involved in the conversations, "the person who's home every day gets the same information as the (one) who's not on-site," Lowell says.
Each partner plays a role
Equally important: If you're a stay-at-home spouse and you're not included in the conversations and decisions, the contractor "won't respect you, and that will drive you nuts," Lowell says.
But if you are the one who has to be at home with the contractor and work crew all day, let the spouse who's not there play "bad cop," he says.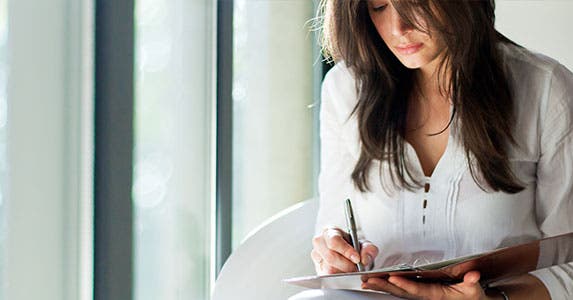 Keep a diary, get daily reports
Even if you have the world's greatest contractor, "keep a diary from the beginning," Lowell says.
Get a daily email project report from your contractor, he advises. That paper trail will help if you have problems, he says.
Your contractor's not exactly the "written report" type? Not to worry.
What to include
You can email the contractor — mentioning specific dates, materials to be used, when items are being installed, details of salient conversations, etc., says Lowell. And all the contractor has to do is send you a reply that, yes, that's correct.
And a lack of response can be just as telling, he adds.
"The most important thing is to document every single thing," Abram says.
Start on Day One, if you can. "Unless you document everything from the beginning, you will have a hard time," he says.
RATE SEARCH: Find a home equity line of credit on Bankrate.com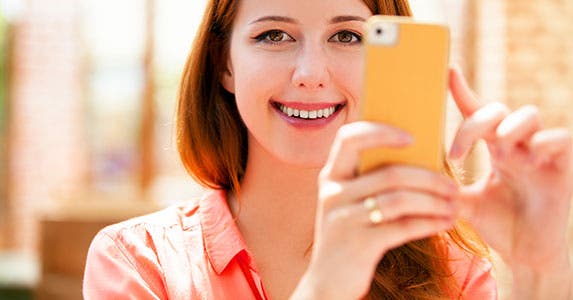 Take lots of photos
Just like your last vacation: Take lots of photos.
From the important milestones in the project to the materials that are being used, to the things you love (you could be a great reference for the contractor) to the things that trouble you, take photos of everything.
Another great thing about camera phones: They can put a date and time stamp on those snaps.
So if the site is a mess of tools, debris and beer cans after the crew has gone home, you'll have documentation in living color, says Paul DiMeo, designer and builder for "Building Wild" on the National Geographic channel.
"A picture tells a thousand words," he says.
Build a potential case
Be sure to get pictures of any perceived problems, along with photos of "all the major phases of the project," Lowell says. So if there are corners that were cut, or substandard work or materials, "you've built yourself an entire case against this guy and he knows it."
It's an old strategy that pros have used for years, he says. "It's what we designers do with a contractor when we're using him for the first time."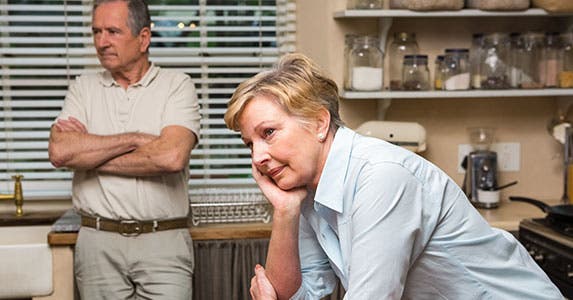 Address problems sooner, not later
Bottom line: "You're the boss because it's your house," Lowell says. "People forget that."
Too many times homeowners grouse to each other or friends, but they don't talk to the one person who can change the situation.
"It's no good sharing your concerns with the neighbors," DiMeo says. "You have to share your concerns with the contractor."
Opt for addressing problems as soon as you notice them, he says. "Don't wait. Do it right off the bat. If you see (a problem) on Day Seven, imagine what it's going to be like on Day 40."
Lowell agrees, especially if your complaint is that workers aren't cleaning up the site (i.e., your home) at the end of the day. "After a week, look at the job site," says Lowell. "If it's a mess, you're in trouble already."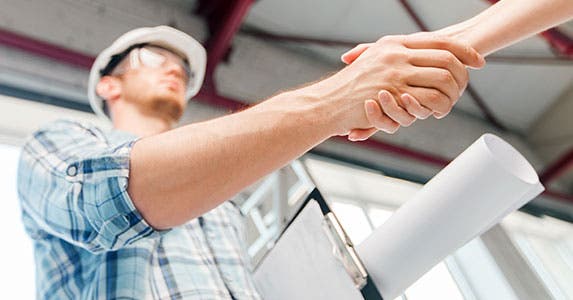 How to have 'the talk'
You have a problem with the contractor or his work, and you want to discuss it. How do you make the situation better, not worse?
One strategy that can help: Make it a conversation, not a rant or an argument, says DiMeo. "Try and take the emotion out of it. If everyone's screaming and yelling, no one's being heard."
And don't do it in the middle of the site or in front of the crew, DiMeo advises. "I would do it over a cup of coffee."
Striking the right attitude can help, too, Hydeck says. "Do it more as a 'let's solve this problem,' rather than placing blame." Even if the contractor deserves a dressing down, presenting it as a problem you both need to solve "takes the onus off of him," he says.
And that should take care of the problem, Hydeck says. "Most contractors are professionals. Most will understand."
Keep up the back-and-forth
Constant communication is a must when you're working with a contractor, DiMeo says. So keep talking and keep that email volley going.
Hydeck agrees. "Usually when a problem develops, it's because of a lack of communication," he says.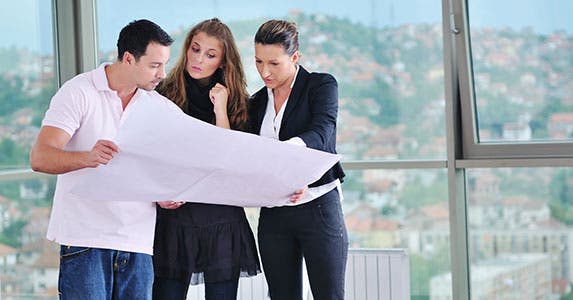 Find a pro to have your back
What happens if, even after everything you've tried, you're being ignored? Or you fear that the work or materials are substandard?
You might need another set of professional eyes on the site.
While various home renovation experts handle this slightly differently, the basic premise is the same: You hire a pro (such as a building professional or designer) to show up periodically for short periods, see what's going on, examine the work and report back to you.
Not a lot of time needed
Try to find a retired carpenter to be there a few hours a week, says DiMeo, who worked with "a great one" recently on a Vermont project.
You can often hire a designer to do the same thing, Lowell says. As far as the contractor knows, this is someone you've employed for the project, and the pro will play along, he says.
For a designer, who typically earns $150 an hour, you'll probably need only a half-hour here and there, so it shouldn't add significantly to the bottom line, Lowell says.
Use your own eyes, too. It's also not a bad idea for you to go home for lunch every once in a while and just check in, he says.
RATE SEARCH: Another way to take out home equity is by using a home equity line of credit. Shop today for a HELOC on Bankrate.com.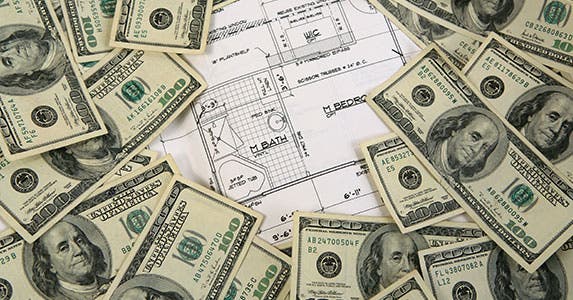 Cut the money flow
You shouldn't be making payments just because the contractor puts his hand out, or even because he's been there a certain number of days, according to the pros.
Instead, expect to pay no more than 10 to 15 percent upfront. Additional payments should be made only after the contractor has completed certain specified milestones and the work has passed inspection.
"If they need more money than that, chances are their business credit is not good," says Lowell.
If you see he's not doing the job, stop making those payments until the issues are straightened out, Abram says. That's another reason your documentation is useful, he adds.
RATE SEARCH: Another way to take out home equity is by using a home equity line of credit. Shop today for a HELOC on Bankrate.com.