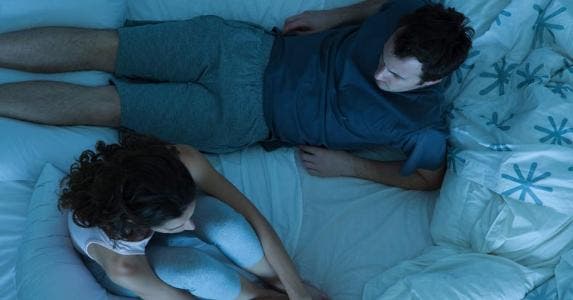 Dear Real Estate Adviser,
We're trying to sell our home and just found out there's an undisclosed second mortgage that was charged off in fall 2009 and finally assigned to a collection agency last summer. How can we get this off our title and resell? I have been told that the statute of limitations here in Michigan is 6 years and it's been longer than that. What can we do?
— Kelley M.
Dear Kelley,
It may be a challenge for you to unwind this but at least there's some good news. While you're right about the 6-year statute of limitations in Michigan for fraud in a real estate contract, the clock typically doesn't start ticking until the victim discovers the fraud when concealment has been involved, according to state law. By that measure, you're only a month or so into that 6-year statute.
It will take an attorney to best advise you on your options, but the surprise emergence of that second mortgage would seem to put the onus squarely on the title company you used when you first bought your home — a business you were almost certainly required by your lender to hire. (That would not be true if you bought with cash or an "angel" loan from a relative, for example.) The title company's job was to make sure your title was not clouded with one or more liens, and a second mortgage would be tantamount among those concerns, surpassing in importance other such "clouders" as unpaid tax assessments, IRS liens and mechanic's liens.
What happens with 'silent second mortgage'
Typically, your "owner's policy of title insurance" would kick in and pay that sum off in this situation, whereupon the title company would then pursue the previous owners through a process known as subrogation. The title insurer might thus file a lawsuit against those previous owners, although such folks typically don't have as much of a pot to, umm, cook in.
Obviously, the sellers conveniently forgot to mention the second mortgage that they were legally obligated to disclose, often called a "silent second." One exception would be if you contractually purchased the home under a "subject to existing loans" clause, which seems unlikely in your case.
In some instances, though not yours since a collection agency is involved, an old second mortgage on a property may already have been satisfied but wasn't properly filed.
RATE SEARCH: Home shopping? Go to Bankrate.com to compare mortgage rates from lenders today.
No title insurance? Hire a lawyer
In the unlikely event that you (shudder) didn't get title insurance because it wasn't required, you'd have to hire an attorney to go after the duplicitous sellers, most likely in a civil action. Michigan has been known to press criminal charges, albeit mostly misdemeanor, against such home-selling fraudsters who conceal information for the purposes of misleading other parties. If the second mortgage was taken out without the initial lender's knowledge, that can be a contributing factor in a civil lawsuit or prosecution. Unless the title company resolves this situation, you will likely need a lawyer.
And you probably realize that you can't sell your home with a cloud on your title because a buyer's title company won't "indemnify" it — that is, it won't secure the home against loss, hence any deals will likely die. So time is of the essence in unraveling this if you want to sell soon.
Good luck!
Ask the adviser
To ask a question of the Real Estate Adviser, go to the "Ask the Experts" page and select "Buying, selling a home" as the topic. Read more Real Estate Adviser columns and more stories about real estate.
Bankrate's content, including the guidance of its advice-and-expert columns and this website, is intended only to assist you with financial decisions. The content is broad in scope and does not consider your personal financial situation. Bankrate recommends that you seek the advice of advisers who are fully aware of your individual circumstances before making any final decisions or implementing any financial strategy. Please remember that your use of this website is governed by Bankrate's Terms of Use.