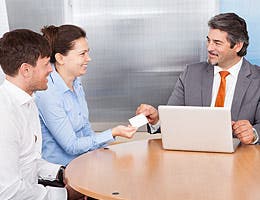 Should you hire an agent on gut feeling?
When it comes time to list their home, most sellers have two questions for their real estate agents: How much will they get for the property and what will the commission be? Beyond that, real estate agents say few sellers take time to ask additional questions, and many hire the first agent they meet, according to data from the National Association of Realtors.
"Most people hire an agent on appearance and gut feeling," says Lou Cardillo of Cardillo Real Estate in Mahopac, N.Y. "But selling a home is a very big and important transaction, and sellers should probe deeper to find out why that agent is better compared to another agent."
A better approach, real estate agents say, would be for sellers to treat that first meeting with a listing agent as an interview and ask a wide range of questions before they make a decision. Here are seven questions that sellers should ask prospective real estate agents.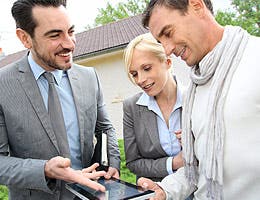 What's your experience?
It may sound like an obvious place to start, but surprisingly many sellers don't ask potential agents about their job experience, says Rob Levy, a principal broker with Keller Williams Realty Professionals in Portland, Ore., and Palm Springs, Calif.
"A home is typically the most expensive business transaction someone will be involved with in their life," Levy says. "Unfortunately, many people ask more questions when getting their hair cut than they do buying and selling their home."
There's no magic number when it comes to experience, according to Levy. But sellers should look for agents with enough sales under their belts to comfortably handle deals from listing to closing. Equally important, says Levy, agents need to know the area and have familiarity with the local inventory. So, ask agents about their recent listings.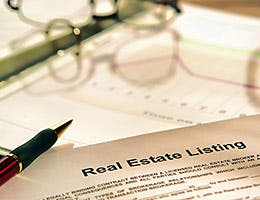 How do you plan to market the listing?
If you don't market a home, it won't sell. And if you don't ask how the agent plans to market your home, you're not doing your due diligence, according to Cheryl Eidinger-Taylor, COO of ERA Key Realty Services in Whitinsville, Mass.
"Sellers really need to ask agents how they plan to market their home to the greatest number of potential buyers," says Taylor. "Find out what your agent's philosophy is for marketing listings, and ask what the agent will do after taking the listing."
Taylor says it's key to check out the agent's marketing track record. By looking at past listings, sellers can see how well the agent raises a home's visibility online — a must-have skill because most buyers find their home through Internet listings. Make sure the agent you hire uses quality photos for the online listings. And increasingly, Taylor says, agents need to be able to show sellers examples of virtual tours they've created, because that tool is becoming important for buyers.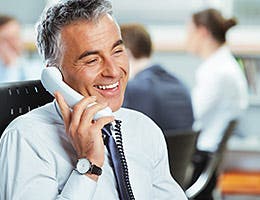 How will you communicate with me?
You'll hear from your agent a lot. So it's a good idea to go over some communication basics before you hire an agent, according to Taylor.
"The seller needs to have expectations for frequency of communications and should know what media will be used for communications," says Taylor. "Will the agent call you on the phone or email you? There should be some understanding upfront, and the agent should approach the sale of your home as if he or she is part of a team."
Verify what the agent says by looking at how he or she has communicated with you so far. If the agent hasn't respected your preferences, has failed to follow up, or has been sloppy with emails and texts, there's no incentive for the agent to shape up after he or she is hired.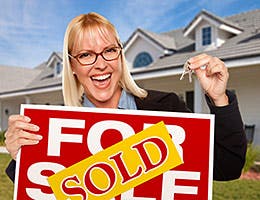 Do you rep both sides of the transaction?
It's perfectly normal for some agents to work on either the sell side or the buy side, but not both. But some agents do both, which means it's a good idea to ask what happens if your agent ends up on both sides of your deal, according to Jenelle Isaacson, owner of Living Room Realty in Portland, Ore.
"Although it isn't automatically a conflict of interest, a situation where the agent represents both the buyer and the seller in the same deal can get sticky, and many clients end up feeling like they don't know whose interest the agent is really looking out for," says Isaacson.
There's no one-size-fits-all answer to the question. According to Isaacson, her office encourages agents in that situation to refer the buyer to another agent. But other agents can, and do, handle both sides and don't feel the need to make such a referral.
"What's important is that the agent is able to walk you through their protocol for such a scenario before an actual offer," says Isaacson. "Otherwise, things can get stressful and heated."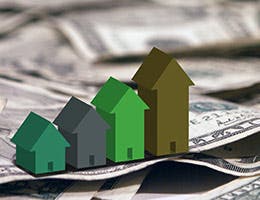 Do you work with buyers in this price range?
It's a good idea to see if your agent can see your property through a buyer's eyes.
"I think it's a good idea to ask an agent if they have experience working with buyers who are looking for homes in the same price range that you're listing at," says Isaacson. "That insight into the mind of a buyer makes an agent a more effective negotiator. If the agent works strictly with listings, they only understand half the market."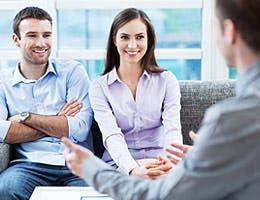 What do you know about home loans?
It's valuable to find an agent who has a solid grasp of home financing because loan issues can make or break a deal, according to Grace Keister, a blogger for First Team Real Estate in Irvine, Calif.
"For a home sale to go smoothly, you need a buyer with a reputable and reliable lender to secure their home loan," says Keister. "If you find a buyer who is affiliated with a distrustful lender, you could end up dealing with delays or the whole deal could fall through. (Or) your buyer might make an offer based on a projected interest rate from a lender and when the final paperwork comes out, the lender has raised the rate or changed their policy."
In a perfect world, buyers should have their finances in order when they make an offer. But realistically, a good seller's agent can salvage a deal if they're financially fluent and well-connected with quality lenders. That's why you should always ask a potential agent what they know about home loans before you hire them, Keister says.
It can't hurt to get a preapproval from a mortgage lender.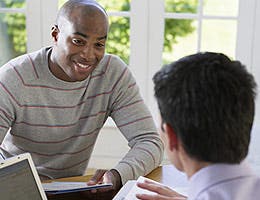 What are your stats?
It's good to ask about an agent's sales stats, but you don't need to get too deep into the weeds, says Kelly Hager of Kelly Hager Group Real Estate Services in St. Louis. Two stats will tell you volumes.
The first stat to check is the list-to-price ratio, which is the final sale price divided by the most recent listing price, expressed as a percentage.
"If the percentage is over 100 percent, the agent's homes sell for more than their list price," says Hager. "Understanding this percentage helps sellers determine if the agent is knowledgeable and is not inflating the price just to obtain the listing."
An equally important stat is how long the agent's listings stay on the market.
"The average days on the market figure reflects the agent's ability to price appropriately, as well as effectively market the property," says Hager. "For a seller, finding an agent whose homes are on the market for a below-average amount of time will provide confidence that the agent is an expert who will handle their home sale quickly and efficiently."
Of course, the average list time is relative and it varies by region. So it's a good idea to speak with multiple agents in order to put that stat in context.