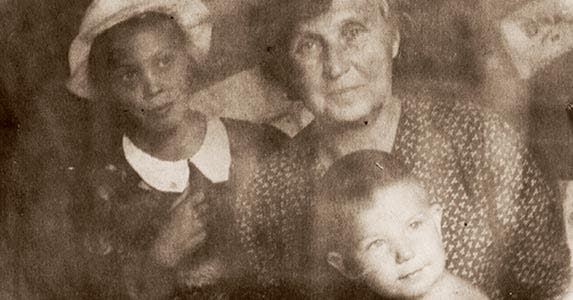 A family solution
Once upon a time, Grandma could expect to move into the spare bedroom and help out with the kids. After World War II, that model changed as young people moved closer to the city and embraced the new American dream — a house in the suburbs that had no room for aging parents.
Now multigenerational living is making a comeback. According to a Pew Research Center report, U.S. Census data recorded 51.4 million Americans, or 16.7 percent of the population, living in mutigenerational households in 2009, up 10.5 percent from just two years earlier. This period, of course, encompassed the depths of the Great Recession. And for many, the original impetus was undoubtedly economic.
But homebuilders are finding that demand for housing that accommodates several generations under one roof is still on the rise, not only among immigrant groups for whom multigenerational living is culturally expected, but across all demographics and regions.
One reason for this is that, post-recession, the cultural landscape is changing, says Gina Canzonetta, marketing manager at Maracay Homes, which offers homes that include self-contained generation suites, or "casitas," in new communities in southern Arizona.
"In general, people want to be more connected," she says. "We are becoming a culture of responsibility and more meaningful relationships."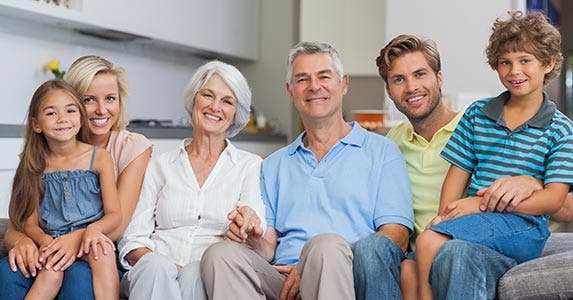 An alternative to building an addition
A couple years ago, Tom Moser, a financial planner in Arizona, became concerned about his octogenarian father, who lived alone about 20 miles away.
"I was seeing some things that indicated Dad was lonely," Moser says. "I grew up in a Mennonite community in Indiana, where adding on to an existing home has been the norm for a couple of hundred years, so the concept of different generations living together was not new to me.
"I wanted to do something for my father that was right for him. He wasn't open to going into assisted living, and that was not our first choice either. I discovered that three miles away, Lennar was building just the type of home I was looking for. So we jumped at it."
Lennar rolled out its line of "Next Gen" homes at the beginning of 2012, says Jeff Roos, Western regional president. By the end of 2013, Lennar had sold more than 1,200 of them in more than 100 communities.
A "Next Gen" home doesn't add significantly to the total square footage, Roos says. "It's designed with a separate apartment within the confines of a family home. It provides a separate living space that allows more than one generation to live independently, but together.
"I think it's the greatest advance since indoor plumbing. It's a real game changer."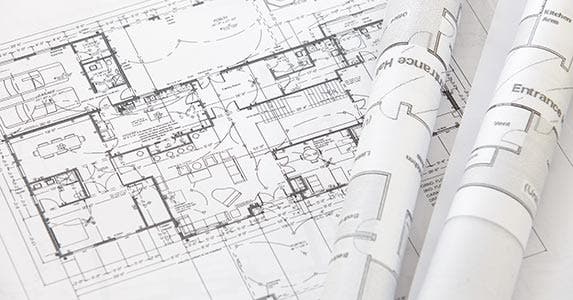 Design responsive to different needs
"It's all about the numbers," says architect Howard Perlman, president of Las Vegas-based Environmental Design Group, whose 2Gen designs are credited with starting the trend. "People are living differently today," he says. "When a third of the world is living doubled, it makes sense to build multigenerational houses that can still function very well as traditional houses."
Perlman's 2Gen house, which includes a lock-off space with separate entrance within the floor plan of a family home, ensures that each family unit has privacy, including its own front door, kitchen and living space. It can be used by aging parents or boomerang kids, as a home office, a nanny apartment or a space for extended visits from out-of-town relatives.
"Every architect dreams about being able to push society in a direction that's positive," Perlman says. "It's good to have grandparents living with grandchildren when there is a proper house to do that in, so that everybody has their own space and can be separate when they want to be. It's healthier for the kids and for the seniors."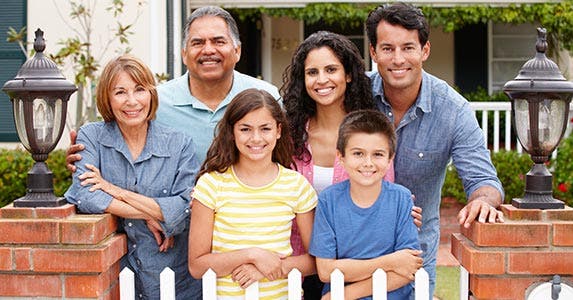 Who's buying multigenerational homes?
"It's really good for children and young people to have a connection to their roots — a sense of history and who they are. Older relatives provide that," says Donna Butts, executive director of Generations United, or GU, which is dedicated to improving the lives of children, youth and older people through intergenerational collaboration. 
Intergenerational living is more prevalent among cultural ethnic groups where several generations living together is common, Butts says. But GU's surveys show the trend is growing.
CEO Frank Spadea says Gen-Flex homes from Franciscus Homes, based in Virginia Beach, Va., which also incorporate lock-off privacy suites within a larger home, are proving popular, even though most area residents are not culturally inclined toward intergenerational living.
"We did it because we were interested in providing privacy and comfort for everyone, two hot buttons we felt anyone in a multigenerational situation would want," he says. "It's about the flexibility of the design and integration into the house itself."
The privacy suite ranges from 500 to 600 square feet and is always located on the first floor, Spadea says. The rest of the house takes up about 1,800 square feet, for a total square footage comparable to the regional average for a single-family home.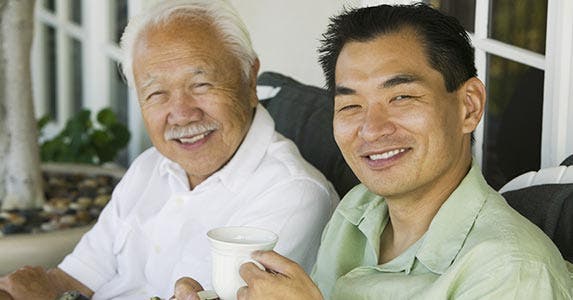 More economical than alternatives
The all-in-one floor plan also keeps costs lower, Maracay's Canzonetta says. "Since it's all under the same roof, the financing options are the same as for a traditional home."
"With respect to mortgages," says Perlman, "these are single-family homes with one person on the mortgage. In most cases, a senior parent moves into the 2Gen suite. His adult children who need more space occupy the main residence. The senior parent is usually the source of the down payment, and the adult children are responsible for the loan. It's far more economical than seniors living in nursing homes."
As a financial planner, Moser says, the economics of buying a multigenerational home where his father could also live "made huge sense to me, as opposed to buying my dad another home. It made economic as well as emotional sense. He helped out with the down payment on the new house, which is important because he felt he was contributing, and he saved $1,000-$1,500 a month in expenses."
While the homes are too new to have entered the resale market, "We think they will have great resale value in the future because of growing demand," says Lennar's Roos.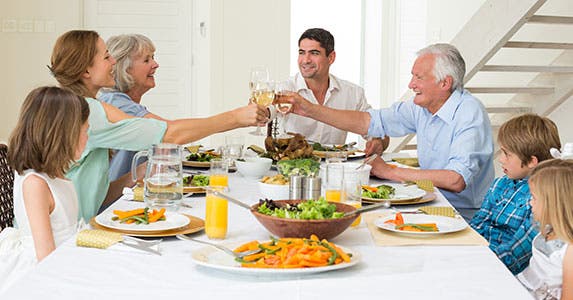 Setting up boundaries important
Multigenerational living takes some compromise on all sides. "There are issues of communication," Moser says, "and boundaries and limits that need to be set up.
"Our social calendar is much less filled, and I haven't played golf in ages, but I was more than willing to give that up for what we are doing," says Moser. "I have no regrets. Dad is happy, and we go bowling together, travel to doctor visits together, go to University of Arizona basketball games together."
Moser's family was so pleased with the arrangement that his sister bought the same model next door so her husband's parents could move in. Soon after, Moser's mother-in-law bought a traditional home on the other side.
"It's working out very well," he says. "It's added very much to our lives."