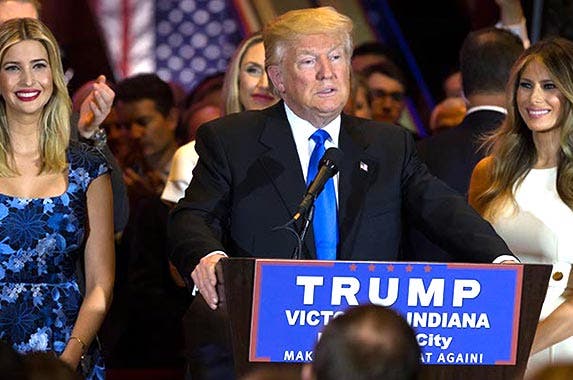 Homes of Donald Trump
When Donald Trump moves into the White House, he will be downsizing.
Trump spends most of his time in three houses:
His three-story penthouse atop Trump Tower in Manhattan, which occupies 30,000 square feet.
The Mar-a-Lago estate in Palm Beach, Florida. At 110,000 square feet, it's the 14th-largest house in the United States. But the residence takes up "only" 62,000 square feet; the rest of the estate belongs to The Mar-a-Lago Club.
The Seven Springs Estate in Bedford, New York, occupies 39,000 square feet.
The president's private quarters in the White House aren't that big.
One other president has downsized to move into the residential portion of the White House: Franklin Delano Roosevelt. He grew up and lived at the 24,000-square-foot Springwood estate in Hyde Park, New York.
See 13 presidents' childhood homes. 
RATE SEARCH: You might not be ready to buy a Mar-a-Lago, but you might be ready to buy your first (or next) home. Bankrate can help you find the best mortgage rate today.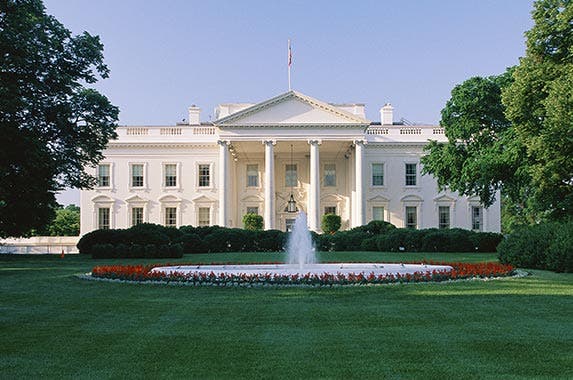 The White House
Joseph Sohm/Shutterstock.com
Estimated value: $995 million
The White House occupies 54,900 square feet, but more than half of that consists of office space. The private quarters for the first family occupy about 20,000 square feet on two floors. For the president-elect, that's practically cozy.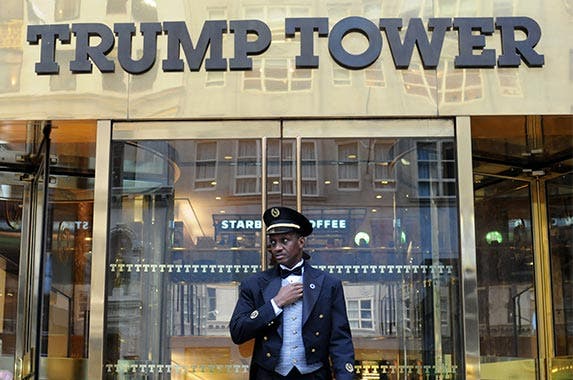 Trump Tower, Manhattan
ant D/Shutterstock.com
Estimated value: $100 million-plus
A Versailles-style, three-story penthouse with views of Central Park.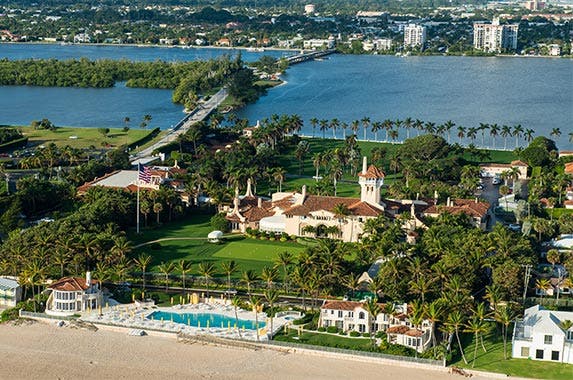 Mar-a-Lago, Palm Beach, Florida
FloridaStock/Getty Images
Estimated value: Between $200 million and $300 million
A private apartment within the 110,000 square-foot estate that boasts 58 bedrooms, 33 bathrooms and three bomb shelters.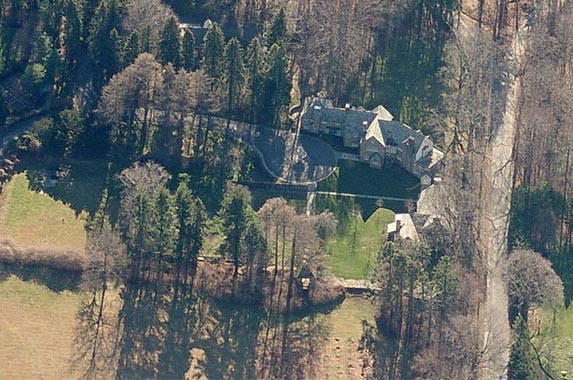 Seven Springs, Bedford, New York
Courtesy of Virtualglobetrotting.com
Estimated value: More than $35 million
This is a 60-room (including 15 bedrooms) summer retreat that sits on 230 acres.
LOAN SEARCH: Use Bankrate's LoanMatch tool to find the lowest personal loan rates now.