Get organized to save money
Are you resolving to finally get organized in the new year? Or to start saving a little money?
You can make it happen. And it doesn't have to be hard.
Whether you're trying to put aside a little green or keep a closer eye on what you already have, here are a few shortcuts to organize your life and save money in 2016.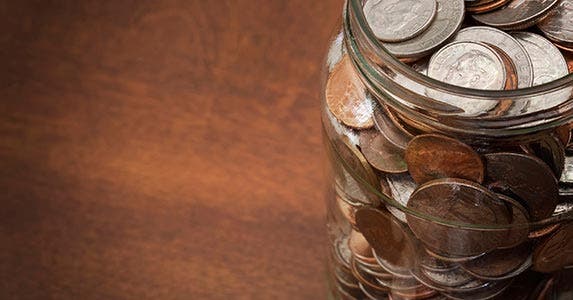 Automate your savings
Want to make sure you save? Select an amount out of every paycheck and automate it.
Create an automatic transfer between checking and savings, either once per month or when those paychecks drop, says Kendal Perez, spokeswoman for CouponSherpa, who uses this method herself to set aside about $5,000 annually.
Before transferring money from checking to savings, make sure you're getting the best savings rate at Bankrate.com.
Since the money comes out first, you know it's going to be there. "Otherwise, if you rely on yourself, you'll spend it" or use it for bills, she says. "It's kind of the set-it-and-forget-it kind of thing."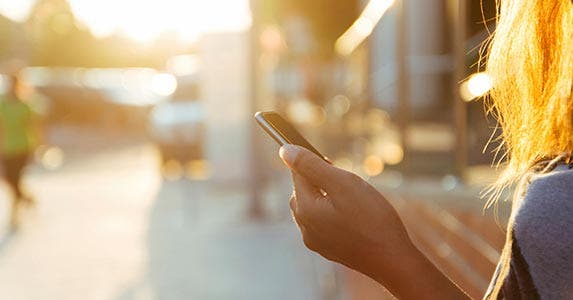 Use price-comparison apps
iStock.com/Blackzheep
To automate your shopping, install a few apps that will find better deals on things you're already buying.
There's a whole category of apps that will scout out better prices on items you're planning to buy.
One of Perez's favorites is ShopSavvy.
With so many retailers offering price matching, you don't even have to change your shopping habits to save money, Perez says.
The other thing that it saves you: hours online or in a retail store. "Because you can spend a lot of time doing that," she says.
Many retailers, like Wal-Mart and Best Buy, also have price-matching features on their own sites or in their apps, she says. With the Wal-Mart app, you scan your receipt after you've shopped and it alerts you to better deals on those items. You can get the money back on a store gift card, Perez says.
"It doesn't require any time for me," she says. "It's just snapping a photo."
She estimates she's saved about $30 over the past year.
Her husband regularly uses the Best Buy app to price-match against a large online retailer and recently saved more than $20 on a cable modem.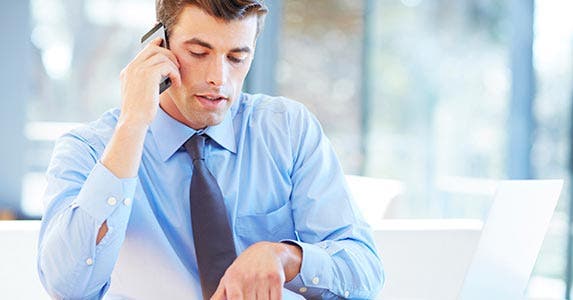 Slice and dice your bills
iStock.com/Squarepixels
In December, you trim the tree. In January, you trim the bills.
Cheaper phone plan? Check. Cable package that better suits your needs? Definitely. Price comparisons for your insurance coverage? Absolutely.
When you're pricing insurance policies, check out the rate quotes at Bankrate.com.
Go through all your regular and periodic bills and evaluate each, says Bruce McClary, spokesman for the National Foundation for Credit Counseling. Do you still need it? Do you still need it at the cost that you're paying for it? Could you get it at a better price without sacrificing the quality or services you need?
Look for items that you can eliminate or scale back, he says.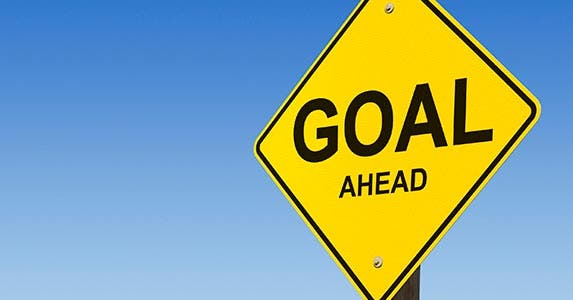 Keep goals front and center
iStock.com/JamesBrey
Want to reach your goals (financial and otherwise) this year?
Keep them in front of you 24/7.
Whether you think about them frequently or actually put them on an index card or in your phone, it really helps to keep you on track toward meeting that goal, says Michelle Singletary, nationally syndicated personal financial columnist for the Washington Post and author of "Spend Well, Live Rich."
She and her husband use this strategy to stay on track financially. "When we're tempted to spend beyond what we should, we fall back to the goals," Singletary says.
Ask yourself: "What are the top 3 things you want to do with your money?" she says. Every time you receive money, ask, "How does this help get me toward my goal?"
Another strategy that makes this strategy work: quarterly and annual meetings as a couple to assess goals and determine how well you're doing at meeting them. "We assess what's going on," Singletary says.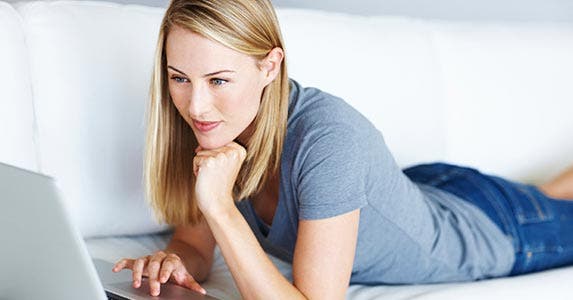 Use browser extensions to save money
iStock.com/Squarepixels
Apps aren't the only way to cut costs while you shop.
Browser extensions — add-ons to your favorite Internet tool — can search for better deals when you shop online.
Best of all, they work quietly behind the scenes and appear only if they have something relevant to share, CouponSherpa's Perez says. One of her favorites: InvisibleHand.
If it can find a better price, it drops down a menu along the lines of "Hey, you can get this somewhere else," she says. "It's definitely effective."
The extension recently found that a major retailer had the item she wanted for $20 less, "so it was pretty significant savings," Perez says.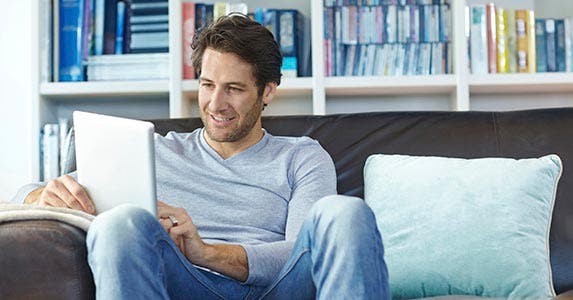 Set reminders to check your budget
iStock.com/gradyreese
People have the best of intentions at the beginning of the year.
Then life intervenes.
If you're vowing to stay on track with your budget this year, you need to touch base with it on a regular basis, the National Foundation for Credit Counseling's McClary says.
Set an auto reminder on your phone or tablet to check it. "You can populate the calendar throughout the year with weekly or biweekly reminders," he says.
When you sit down and review your budget, "you put the power in your hands," McClary says.
Want to give those numbers some impact?
Singletary says whether it's your total debt or the amount you want to save for a goal, put it into the computer and blow it up into large type.
"There's nothing like seeing $12,000 in credit card debt in 20-point type" to get you focused and motivated, she says.
Before you save for a specific spending goal, first find the best rates on savings accounts at Bankrate.com.
Need a little help in the budgeting department? Check out Bankrate's budgeting calculator.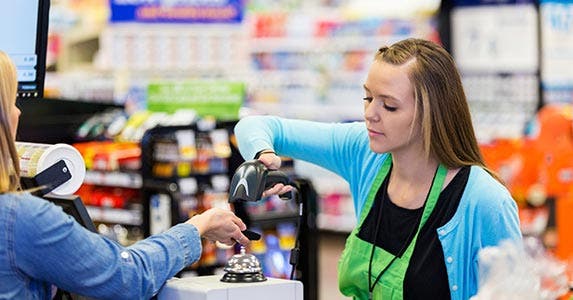 Streamline electronically to save money
iStock.com/Steve Debenport
Retailer affinity clubs help you score discounts at your favorite stores.
But carrying a pocketful or key ring of those affinity cards — and easily producing the correct one at checkout — can be a hit-and-miss proposition.
So, get an app that loads them into your phone and organizes them by store, so you have them at the ready at checkout," McClary says. His favorite: KeyRing.
Another plus: The app alerts you to different sales and specials at the store, he says.
While you're at it, hit a few couponing sites and load those into your phone.
One that's particularly easy to use: RetailMeNot, McClary says.
"You select the store you like, and it will alert you when there are sales," he says. "It makes couponing a lot easier."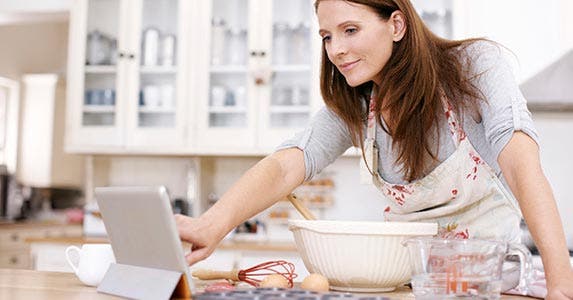 Bookmark sites to save money on cooking
iStock.com/STEEX
Ever look in the fridge or pantry only to find you have nothing for dinner?
Unless those shelves are truly bare, you probably have a meal just waiting to be discovered.
And there are sites for that, Perez says. Her favorite: Supercook.com.
Here's how it works: You enter the list of ingredients you have on hand, and it produces a menu of recipes you can follow using just those items, she says.
"You're reducing waste and saving yourself time," Perez says.
It can also be a good way to blast yourself out of a food rut and sample something new. "It's a really cool way to remind yourself of different ways you can prepare stuff," she says.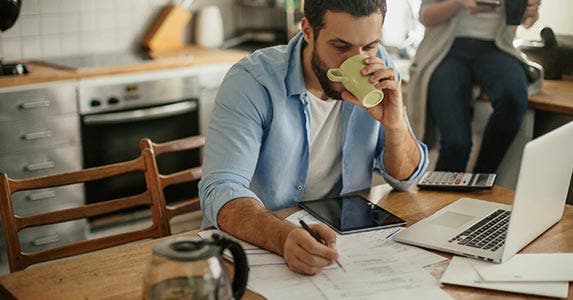 Take advantage of bill averaging
iStock.com/Geber86
If you have big bills that pop up sporadically or regular bills that vary widely by the season, bill averaging might come in handy, McClary says.
Basically, it's a payment plan that averages your yearly expenses so that you end up paying the same set amount each month, he says. "It makes it easier to predict what you'll pay, which makes budgeting easier," he says.
McClary used it to turn a $300 to $500 fuel oil tab a few times a year into a regular, $90-per-month payment.
"That's a huge difference," McClary says. "It did help out quite a bit. It took a lot of the pressure off the budget, and it was much easier to pay the averages."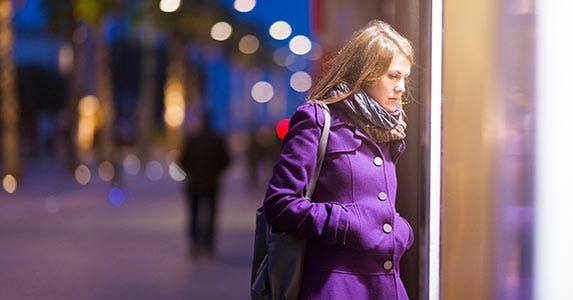 Avoid temptations
iStock.com/piranka
If your budget doesn't allow you to spend money at a favorite, particular store, simply don't go there.
"If you're an alcoholic, you don't go into a bar," Singletary says. And if you have a weakness for a shop — or a nearby mall in general — and you don't want to spend, stay away.
"Remove temptation," she says.
Another tactic that helps when you do need to buy an item: Set your own personal price limit, and do it before you hit the store.
"I know what I'm going to spend on a pair of pants and no more," she says. And it's a strategy "we use on almost everything we buy," from cars to clothes, she says.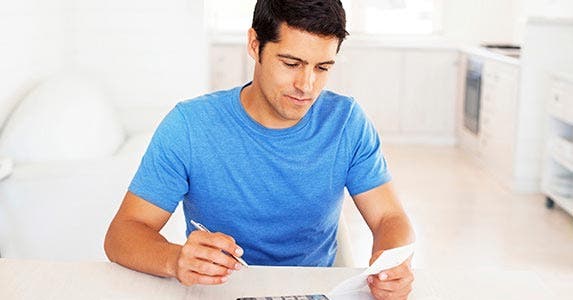 Set an amount for a 'cash cushion'
iStock.com/Visiofutura
You don't know what financial surprises 2016 will bring. But having a little extra money on hand never hurts.
Make a commitment to increase the amount you set aside in your savings account by at least 5%, McClary says.
Find the best savings account rates at Bankrate.com.
That amount is attainable and, chances are, you won't miss it, he says. "Just set it aside" for emergencies and those occasional or variable expenses, he says.
Don't have any savings to increase? Pledge to put aside at least 10% of your paycheck, McClary says. With a cash cushion in a savings account, you can cover those unexpected bills, "rather than going into debt," he says.
If you don't end up needing it during the year, you can tap it for a vacation or next year's holiday spending.