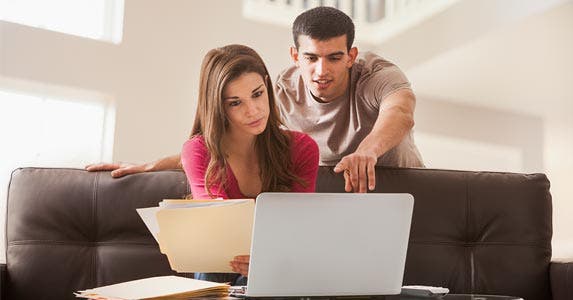 Tools of the trade
Money skills are like tools: It helps to have a nice assortment.
Chances are, like the carpenter trying to fix a leaky faucet, you may be stronger in some areas than others. A woman who saves every spare dime might be lousy at tracking her spending. Or the guy who knows his available balance to the penny may not know how to shop around for a better deal.
Want to do a better job with your money this year? Here are 9 money skills that everyone — kids and grown-ups alike — needs. How many of them are already in your toolbox?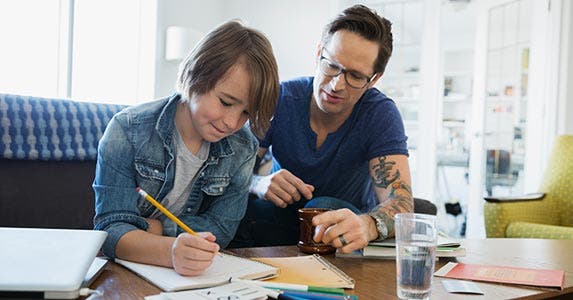 Make math work for you
Hero Images/Getty Images
Want to demonstrate for your kids some real-world math? Forget those grade-school word problems involving 2 trains leaving a station traveling at different speeds.
Instead, use those math skills to let the kiddies figure out how much is left in the average checking account after they pay all the bills and restock the fridge.
"Children should be encouraged to be math-literate early on" so that they can become financially literate, says Bruce McClary, spokesman for the National Foundation for Credit Counseling.
Find a checking account that's right for you at Bankrate.com.
For adults, it's never too late to brush up on those basic and not-so-basic math skills that you use in your financial life, he says.
"You need that foundation" to manage your money and be self-reliant, he says.
Another assist: tech tools, McClary says. From online calculators for estimating compound interest to electronic reminders, calendars, alerts and apps, your computer or mobile device can help you stay on top of money tasks.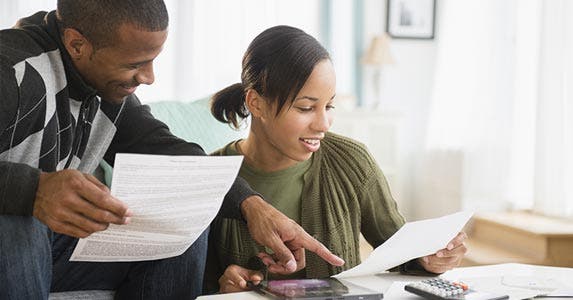 Harness the power of money goals
JGI/Jamie Grill/Blend Images/Getty Images
No one drafts a budget for fun.
You make a budget so that you can steer money toward your goals. And those desires fuel your resolve to stick with that money plan, says Mark Foster, director of education and marketing for Credit Counseling of Arkansas Inc.
To keep on track, put the skill of goal-making — particularly short-term goals — to the test to keep you on track. Face it, if everything is for long-term needs, like retirement and college savings, you're always going to feel like you're pushing a boulder uphill.
And too many people leave those goals — short- and long-term — out of the budgeting process, he says.
A few key moves:
Write down your goals. Whether it's a relaxing vacation or tickets to the local theme park, commit those aims to paper. People who write down their goals are "more successful" in reaching them, Foster says.
Track expenses before you budget. "If you don't, you're just slapping numbers into your budget," he says. And that's a prescription for budget fail.
Plug current expenses into your budget last. When you ask someone to draft a budget, this is often the first step they take, Foster says. But it should be the culmination of the process instead, he says.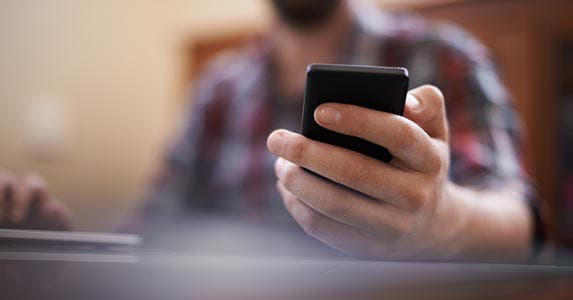 Track expenses
PeopleImages.com/DigitalVision/Getty Images
Knowing how to track expenses is a critical money skill, Foster says. Luckily, with online statements and money apps, it's easier than ever.
And finding a way that works for you will help with everything from maintaining your budget to avoiding creditors' attempts to overcharge you.
Spending cash? Enlist a note-taking app, he says. Or go old school with an index card in your wallet. Record how much you spend (and on what), each time you pay cash, Foster says.
You can use similar methods to keep up with the balances on credit cards you use regularly. Or put a sticky note on the card to keep a running total, he says.
Make sure to check in regularly on checking, savings and credit card account statements, Foster says.
One big mistake consumers make? "Few people actually reconcile their balance," he says.
Regularly go through bills and account statements line by line, Foster says. What's the current balance? What cleared, what didn't and what went through twice? And are there any erroneous charges or incorrect amounts listed?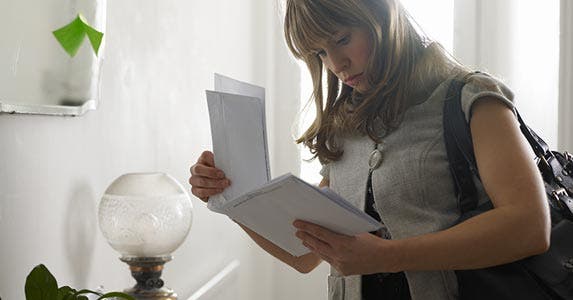 Avoid the 'all-or-nothing' syndrome
John Howard/DigitalVision/Getty Images
Have a few unexpected bills haunting your mailbox? Join the club.
Unplanned expenses are part of financial life, Foster says. "It's not really a question of if you will have an emergency, but when."
Planning for the unknown is a skill that will motivate everyone to start an emergency fund.
But one of the biggest stumbling blocks to establishing one is that "all-or-nothing" mentality that undermines a lot of money moves.
With an emergency fund, experts may recommend you bank 3 to 6 months of your salary — or more — Foster says. But that goal is too large and intimidating for many people. So they do nothing.
In truth, even a small amount of savings can cover an unexpected bill. Find top-paying savings accounts at Bankrate.com.
"We tell people, 'Just raise the bar a little bit,'" he says. "If you don't have a savings account, open one. If you've got $250, shoot for $750. If you've got $750, aim for $1,500."
Here's the real secret to growing an emergency fund: Find a more "immediate goal that is attainable," Foster says.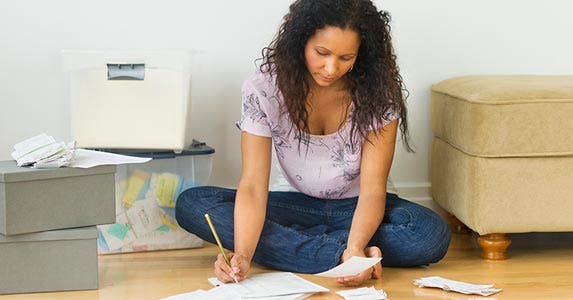 Save receipts
JGI/Jamie Grill/Blend Images/Getty Images
No one wants to hoard tiny scraps of paper. But knowing when to keep and when to toss  receipts is a skill in itself.
Not only can receipts help when you need to return something, they're also an important tool when it comes to budgeting, tracking spending and seeing exactly where that money goes.
Step 1: Save them, says Ruth Susswein, deputy director of national priorities for Consumer Action, a San Francisco-based consumer advocacy group. "I'm always surprised how many people don't."
Select one place to keep them, and make it easy for yourself — whether it's a box, an accordion folder, or a computer file for their scanned doppelgangers.
Step 2: Throw them out.
When you no longer need them (for store returns, taxes, or whatever), toss them.
Or shred them and throw a confetti parade.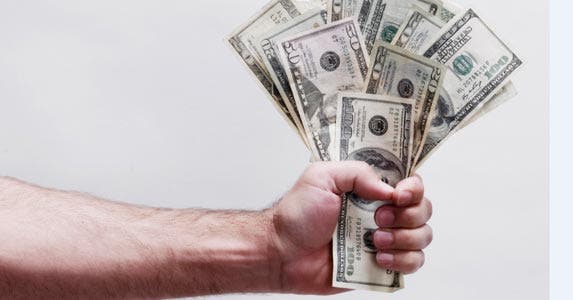 Learn to be strategically selfish
Robert Benson/Getty Images
Repaying a mountain of credit card debt? Don't allow yourself to use every last dime to do it, Collins says.
While it may feel righteous to throw everything you have at that debt, it's not financially smart.
Instead, hold some back and sock it away for yourself, says Celeste Collins, executive director of OnTrack Financial Education & Counseling in Asheville, North Carolina.
Here's why:Sooner or later, you're going to have unexpected bills. And with no "extra" money in your budget, you'll be reaching for those credit cards again, she says.
If you're freeing yourself from debt, paying off balances is only half the cure, Collins says. The other half is prevention.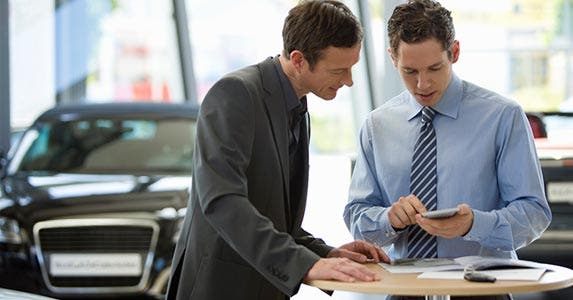 Shop for value
Echo/Cultura/Getty Images
The same people who will spend hours shopping for the best deal on the latest electronics, will take the first offer they get on an auto or home loan.
Instead, "shop around and ask questions," Collins says.
It's a great skill that can save you money in all areas of your financial life, from slicing the cost of monthly bills to snagging better deals on those one-time buys.
Especially with a big-ticket loan, "don't accept the first offer you get," Susswein says. "Just because a car dealer or lender gives a certain rate and says 'this is what you qualify for,' don't assume that's the last word.
"Even a small dip in the rate can make a big difference," she says.
Are you in the market for a car? Shop for the best rates at Bankrate.com.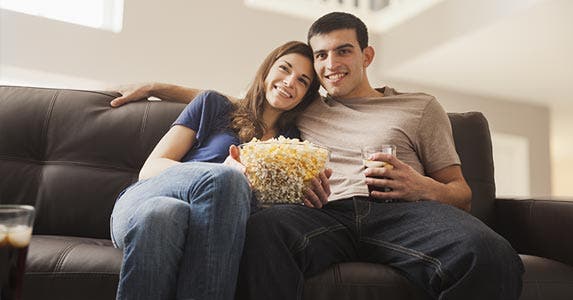 Live below your means
Blend Images – Mike Kemp/Brand X Pictures/Getty Images
For many people, living on what you earn is the goal, Foster says. But "living within your means could mean you're dead broke. That's not the way to financial freedom."
If you want to create and build wealth, the secret is to live on less than you earn, he says.
An important part of that: Direct your money to meet your own goals, not someone else's, says Karen Altfest, CFP professional, principal adviser and executive vice president of client relations for Altfest Personal Wealth Management in New York.
Forget what you imagine your neighbors are doing, she says. "What you imagine is probably wrong."
Instead, when you budget and steer your money, "keep your own goals in mind," Altfest says.
If you live your own aims, your own choices, your own style, "you'll be comfortable and happy," she says.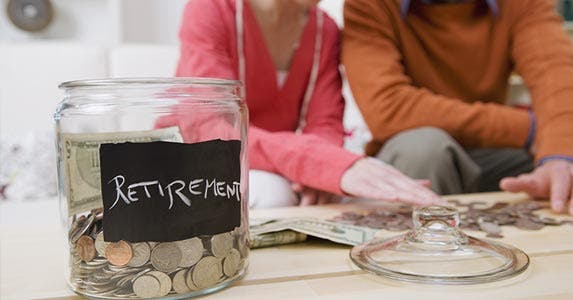 Save and monitor retirement money
Jupiterimages/Stockbyte/Getty Images
"Social Security is only meant to be a supplement," Foster says. "It's meant to go along with something else. And a lot of people don't have something else."
Yet, when employers offer a retirement plan account, "a lot of people say 'I can't afford that,'" he says.
But "future you" can't afford not to — especially if your company offers matching money.
Instead, Foster says, "Find a way to free up 1%, 2%, or 3%" of your salary for your retirement account. "Anything is a step in the right direction."
If your company doesn't offer a 401(k), "then you need some sort of automatic transfer to savings or, preferably, an IRA," says Barry Picker, CFP professional, president of Picker & Auerbach, Certified Public Accountants, in New York.
But that's only half the battle. You have to monitor it, too, he says. That means "making sure money is invested, having an idea what the fees are, not having it sit in a (low-interest) money market," and seeing that it's diversified, he says.