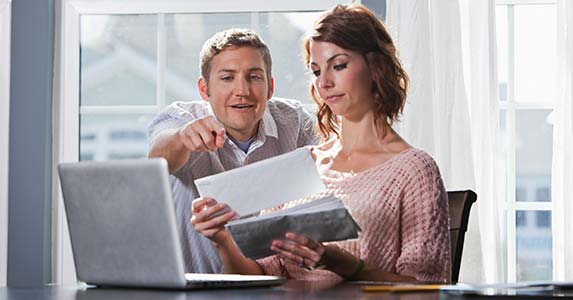 6 financial goals for young people
Life's expenses, both big and little, add up fast. Fail to properly prepare, and they can swamp you quickly.
That is especially true for younger people. Many carry student loans, and the modest salaries they earn early in their careers can make it difficult to keep their bank accounts afloat.
Despite such challenging circumstances, the right plan can still turn the financial dreams of younger savers into reality.
"Financial goals are fairly easy to attain with regular automated saving and aversion to debt," says Christopher Van Slyke, founder of WorthPointe in Austin, Texas.
Following are 6 financial goals that most young people have at one time or another — and tips from financial planners for achieving them.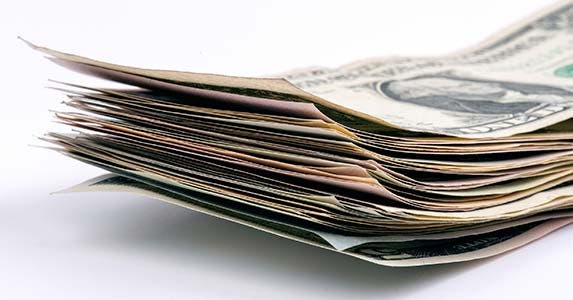 Building an emergency fund
iStock.com/omersukrugoksu
Building an emergency fund is not easy. In fact, in a recent survey, Bankrate found that 29% of Americans admit they have no emergency savings.
Young savers can avoid this fate by establishing good savings habits early, says Robert Schmansky, founder of Clear Financial Advisors in Livonia, Michigan.
"The best financial habit to get into when you are young is allocating 20% of your income to financial priorities," he says.
Employ this strategy, and over time living within your means will become "second nature," Schmansky says. The cash you keep can be directed to addressing pressing financial needs.
If you own a home, a home equity line of credit also can serve as an emergency fund, says Bill Houck, wealth manager at Modera Wealth Management in Westwood, New Jersey.
"In the event of a true emergency, the HELOC can provide access to liquidity at a lower interest rate when compared to credit cards, and the interest may be tax-deductible," he says.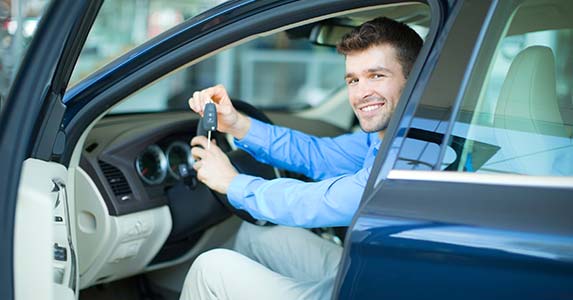 Purchasing a car
iStock.com/svetikd
Credit is king if you plan to buy a car, Houck says.
"Saving for a car starts with having good credit," Houck says. "If you have a good credit rating, you can negotiate attractive finance or lease deals for cars with little or no down payment."
Track your credit for free at myBankrate.
Of course, financing a car with a loan normally requires you to make interest payments. In recent months, the interest rate on an average 60-month new car loan was about 4.3% .
Every dollar you spend in interest means 1 fewer dollar for your emergency fund or retirement savings. So, if possible, skip the loan, says Van Slyke.
"Always pay cash for your cars," he says.
The desire to spend money before it is safely tucked into a savings account is the biggest obstacle to saving enough cash for a car, Van Slyke says. So, you need a plan.
"The main point about saving is to automate it," he says. "Put an auto-draft on your checking account that draws your money into a savings account."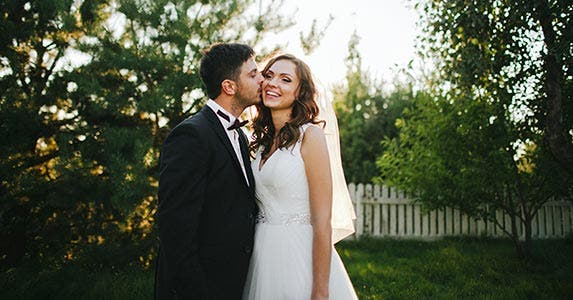 Financing a wedding
iStock.com/Oleh_Slobodeniuk
Most couples who decide to marry schedule the big day a year or two in advance. For that reason, Houck says you should not take on too much risk when saving for a wedding.
"Saving for a wedding should be done in a FDIC-insured bank account, since the time horizon for the money is usually short," he says.
Returns on your money are likely to be low. The highest-yielding savings accounts offer yields just over 1%, while the average money market account yields 0.1%, according to Bankrate's weekly survey.
However, higher-returning stocks or even a bond fund may prove too volatile.
"Establish a budget and have a portion of your paycheck sent automatically to the separate saving account," Houck says.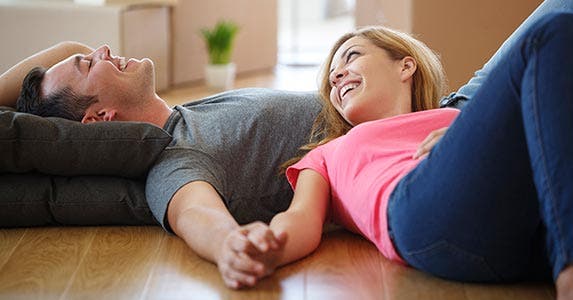 Buying a home
iStock.com/damircudic
Purchasing a home opens up a world of possibilities — and expenses. Most lenders ask for a down payment of at least 3%. And that's before you make the first mortgage payment.
When saving for a house, start looking for extra money wherever you can.
"If you receive money from your wedding, then consider parking this money in an FDIC-insured bank account for a home down payment," Houck says.
As with any major money decision, you need to weigh saving for a home against your other financial goals, says Bob Burger, founder of Disciplined Money in Phoenix.
Burger says he recently performed financial reviews for 3 young adult siblings. "None of them had much saved and, actually, all had debt," he says.
In light of their circumstances, Burger urged each of the siblings to prioritize goals.
"They had to balance the trade-off of leaving money in a low-interest account because it was earmarked for a house purchase with potentially missing out on higher market returns," he says.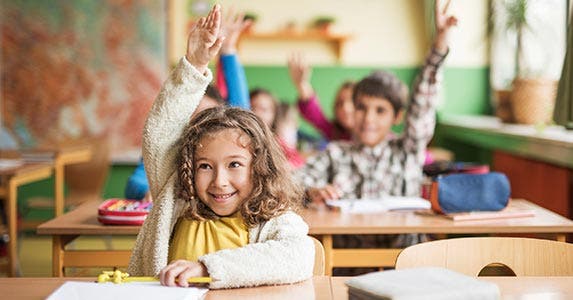 Saving for a child's college tuition
iStock.com/BraunS
There are many ways to save for college, including 529 plans, Coverdell education savings accounts and even savings bonds.
Bankrate's college calculator can help you figure out how much you will need to save each month if you hope to cover post-secondary school costs once Junior turns 18.
Houck says it may be wise to avoid putting too many eggs in the college savings basket. "I would not fully fund a 529 plan," he says.
That's because your child may get scholarships or other financial aid that helps pay tuition costs. Houck suggests leaving yourself some wiggle room by saving for around 75% of your child's expected college costs.
One strategy: You can save for your child's college expenses by investing in your own Roth IRA, Schmansky says. Although earnings are subject to early withdrawal penalties, Roth IRA contributions can be withdrawn penalty-free.
"A contribution of $5,500 per year for 18 years can make a large dent in a college tuition," he says.
And if Junior decides not to go to college, you still have the money for your own retirement, Schmansky says.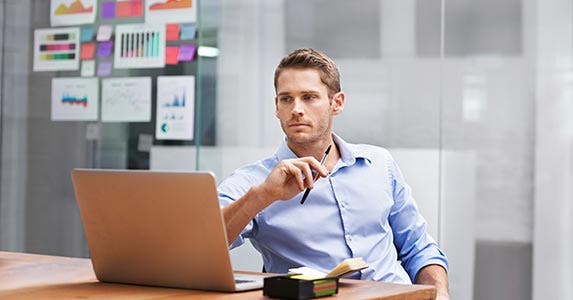 Funding retirement
iStock.com/mapodile
In many ways, saving for retirement is the biggest and most important financial goal of all.
Schmansky says far too many people of all ages make saving for retirement more difficult than necessary by failing to divert enough of their paycheck into their 401(k) to get the full employer match.
"The matching funds are free money," he says. "It is almost always a good idea to make sure to prioritize getting the maximum match."
Also, take the time to learn about the options offered by your 401(k) plan. Schmansky says some plans allow participants to contribute on an after-tax basis above the normal contribution limits.
Schmansky says such an option allows workers to later roll the money into a Roth IRA and to enjoy tax-free growth "rather than accumulating excess funds in taxable accounts, which will generate taxes on dividends, interest and growth over time."