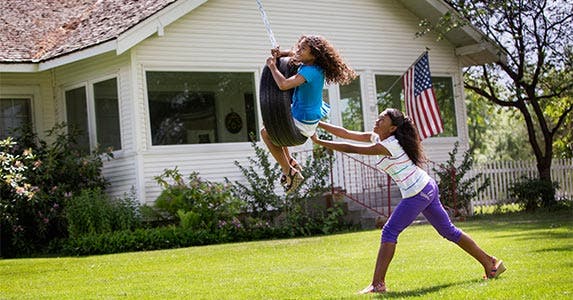 VA helps vets buy costly homes
Most home mortgages have a so-called loan limit, which caps how much a homebuyer can borrow to purchase a home.
The VA loan is an exception.
Instead of a loan amount limit, the VA loan has a loan guaranty limit, says Michael Frueh, former director of the Loan Guaranty Service and current chief of staff at the U.S. Department of Veterans Affairs, or VA, in Washington, D.C.
The difference has major implications for veteran borrowers who want to purchase a home with a VA loan and no down payment. Understanding these implications can mean big savings for some borrowers.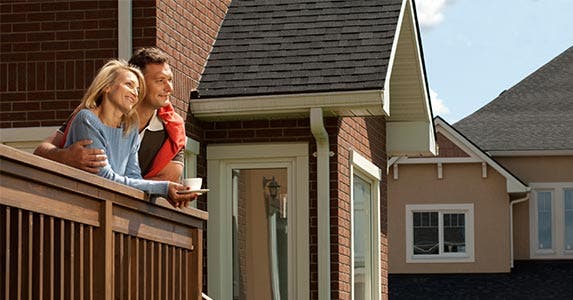 How loan guaranty limits work
IP Galanternik D.U./Getty Images
VA loan guaranty limits vary by county.
"The ceiling is set at $417,000 nationwide, except for certain high-cost counties, which could go up to $625,500," Frueh explains.
In Hawaii, the loan limits in some counties run even higher.
With a VA loan, borrowers can purchase a home priced up to the local limit with no down payment. If the home costs more, the minimum down payment is 25% of the additional amount.
"Veterans can borrow more than $417,000 or $625,500. They just have to put a down payment on the difference," Frueh says.
RATE SEARCH: Ready to make an offer on a home? Compare mortgage rates at Bankrate.com today!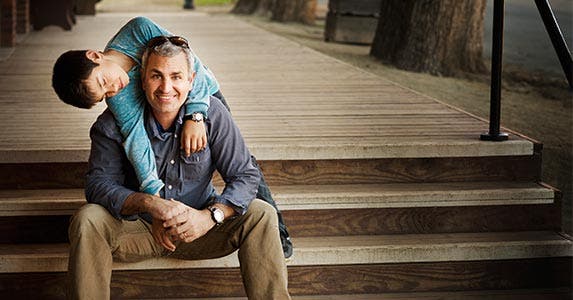 Lower down payment required
Sollina Images/Getty Images
A 25% down payment might sound high; however, a simplified example demonstrates the advantages of the VA loan structure.
Suppose a veteran wants to purchase an $825,500 home in an area with a $625,500 guaranty limit.
This borrower needs to make no down payment for the first $625,500 and a 25% down payment for the additional $200,000. That works out to $50,000, or slightly more than 6% of the $775,500 loan amount.
The "apples-to-apples comparison" for a VA loan would be a jumbo loan, says Scott Schang, branch manager at BuyWise Mortgage in Anaheim, Calif.
"If you're not VA-eligible, it's considered a jumbo loan, and a jumbo loan is going to require a 10% to 20% down payment on the full amount," Schang explains.
At 10%, that down payment would be $82,500. Raise it to 20% and the figure is $165,100.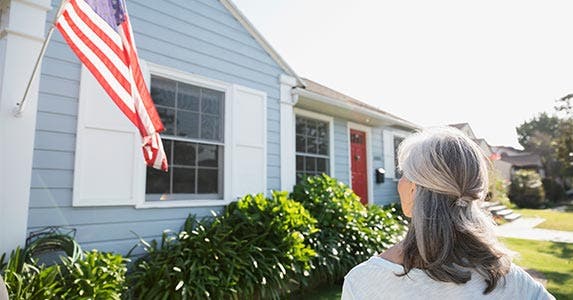 Vets can save on funding fee
Hero Images/Getty Images
All VA loans include a funding fee.
With no down payment, the fee is 2.15% of the base loan amount for a regular military veteran's first use of the program and 3.3% for subsequent uses.
With a down payment of at least 5%, the fee drops to 1.5%.
In effect, the minimum 25% down payment for the portion of a loan that exceeds the VA guaranty limit could lower the borrower's funding fee, says Joe Parsons, senior loan officer at PFS Funding in Dublin, California. That could mean significant savings.
Veterans who have a service-connected disability are generally exempt from funding fees.
RATE SEARCH: Do you qualify for the home of your dreams? Compare mortgage rates at Bankrate.com today!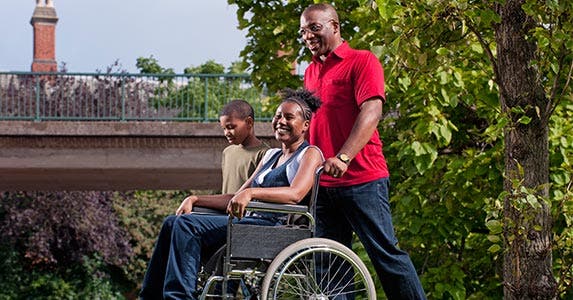 Loan guidelines apply
Colin Hawkins/Getty Images
VA borrowers must qualify for the loan they want based on their income, employment, credit and other guidelines.
"We always require full underwriting for a purchase of a home," Frueh says.
Despite such requirements, the VA loan still "gives veterans more flexibility in terms of down payment," says Schang. "That's really where the benefit is."
Frueh says there's one other "incredibly powerful reason a veteran or service member should want to get a VA loan." VA loans don't require mortgage insurance. Borrowers pay monthly for mortgage insurance when they obtain a conventional loan or a loan insured by the Federal Housing Administration (FHA), and make a down payment of less than 20% of the purchase price.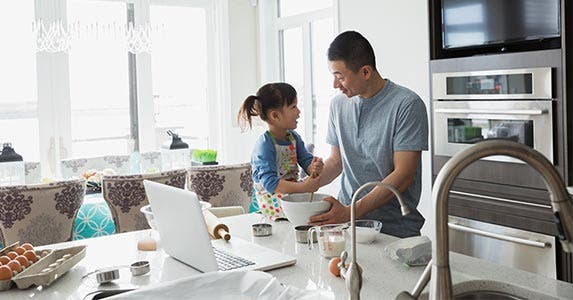 Higher loan limits
Hero Images/Getty Images
Rather than set its own guaranty limits, the VA uses the Freddie Mac loan limits, which are updated annually. In 2016, these limits went up in 39 U.S. counties.
Years ago, VA loans were rare in high-priced housing markets because the guaranty limit was only $144,000 nationwide. Adopting the Freddie Mac limits opened up these areas, including parts of California, to veteran homebuyers.
Still, Frueh says, there are places where the current limits are "insufficient" to buy a home. Examples include areas in Manhattan, Boston, San Francisco, Los Angeles and San Diego.