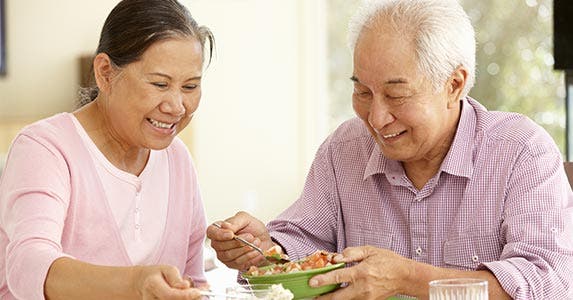 Add a spouse to reverse mortgage
Senior homeowners take out a reverse mortgage for needed cash to stay in their home and avoid struggling with expenses.
But when only one member of a senior couple is the named borrower on a reverse mortgage loan, it can create a troublesome situation whereby the borrowing spouse dies and the remaining partner is forced to pay off the loan. That often requires selling the home, says Wade Pfau, a professor of retirement income at The American College, Bryn Mawr, Pennsylvania.
Recently, however, the Department of Housing and Urban Development (or HUD), the agency guaranteeing the most popular type of reverse mortgage loan, called the "Home Equity Conversion Mortgage" or "HECM," has initiated rules on how a surviving spouse can avoid this predicament and stay in his/her home, regardless of the balance owed.
While the new rules help, they don't completely remedy the problem when only one member borrows. For example, a prolonged nursing stay for the named borrower also could result in his/her spouse being forced to sell to pay off the loan, Pfau says.
Here are five tips to protect a spouse on a reverse mortgage loan.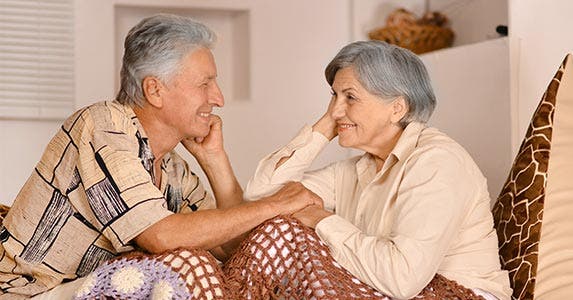 Make both spouses the named borrowers
Ruslan Guzov/Shutterstock.com
If both partners can be named borrowers, later hassles are avoided, but that's not possible for spouses under age 62.
The amount of money that a senior and his/her spouse can qualify for is based upon the appraised value of the home and the age of both partners, no matter how young one partner may be, says Steve Irwin, executive vice president of the National Reverse Mortgage Association.
However, only someone age 62 or older can be a named borrower. For example, if one borrower is 70, but the spouse is 60, only the 70-year-old is on the loan. If the young partner's name is on the title of the home, their name must be removed for the other partner to take the loan.
If both are 62 or over, "I can't think of any reason why they wouldn't both be on the loan," says HUD spokesman Brian Sullivan.
Indeed, when both married partners are on the loan and one partner dies, the survivor doesn't face the problem of working with a lender to stay in the home.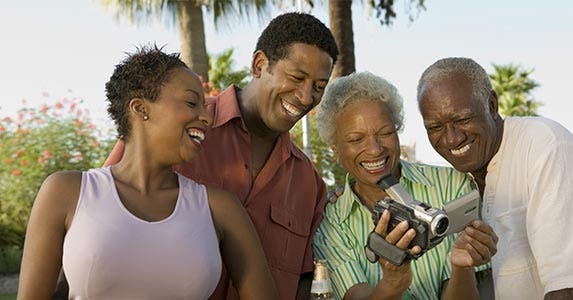 When one spouse is under age 62
bikeriderlondon/Shutterstock.com
When one spouse is under age 62, he or she can't be on the loan but should be informed about what needs to happen to remain in the home.
Both partners are required to attend HUD-approved counseling before taking out a reverse mortgage loan, even if both aren't on the loan, Sullivan says.
A nonborrowing spouse should be fully apprised of conditions to stay in the house if his/her partner dies:
First, for any HECM loan taken before Aug. 4, 2014, it's up to the lender to agree to allow the survivor to remain if he/she fulfills the requirements of the recent HUD rule, called the "Mortgagee Optional Election" or "MOE."

"Most lenders will want the spouse to stay," Irwin says. For borrowers who took out a HECM after Aug. 4, 2014, lenders must allow qualifying spouses to remain.

The couple must have used the home as their principal residence since the loan was taken out, and the survivor gets good title to the home within 90 days or otherwise have ownership proof as from a will.
All taxes and insurance must be up to date, and the home must be adequately maintained.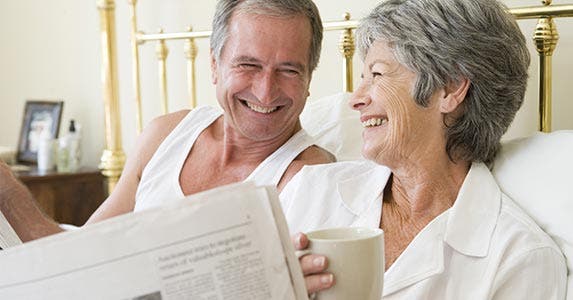 Couple must be legally married
Monkey Business Images/Shutterstock.com
A nonborrowing spouse must be legally married to the named borrower.
Another key requirement for a surviving nonborrower to stay in the home is that the couple was married when the reverse mortgage loan closed and have remained married.
For same-sex couples who took a HECM before marriage was legal in their state, rules dictate that they were in a committed relationship when the loan closed, and the partners subsequently married before the named borrower's death.
In rare cases, partners are considered married "if the state they live in considers them to be married by common law," Irwin says.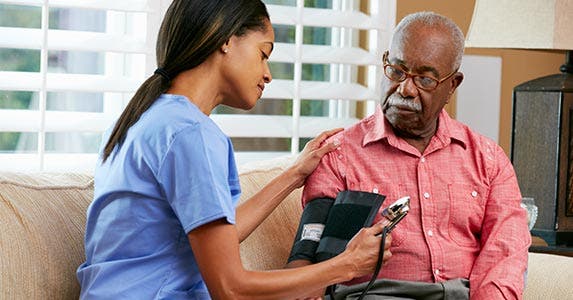 Avoid long hospital stays
Monkey Business Images/Shutterstock.com
A long nursing home stay could force the non-named spouse to sell the home.
If the borrower goes into nursing home care for 12 months or more, it's considered a "permanent move." That means the lender can call the loan due.
In this situation, the non-named borrower also couldn't fulfill the MOE requirement that both partners have continually lived in their home as their principal residence.
If a young partner is near age 62, it would be prudent to wait to take out the loan until he/she turns 62, The American College's Pfau says.
Also, HUD's Sullivan says that the couple might refinance when the younger partner is 62, but that might not always be economically feasible if there's too little equity left.
Pfau hopes this scenario might also be covered by HUD at some point. "I hope the government can extend the nonborrowing spouse provisions to protect in these circumstances as well," he says. However, Sullivan says there are currently no plans underway to do so.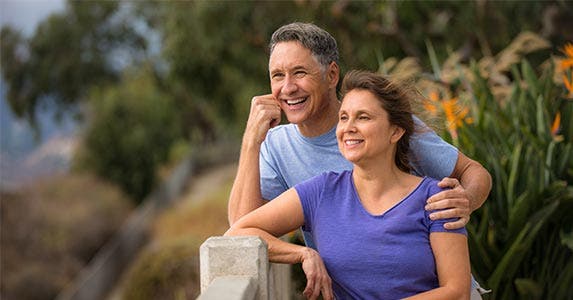 Have the needed documents handy
El Nariz/Shutterstock.com
To avoid a scramble after a spouse's death, prepare to present the needed documents.
In allowing a nonborrower to stay, a lender will ascertain that all the property taxes and homeowner insurance premiums are up-to-date. Keeping receipts would be helpful should any questions arise, Irwin says.
Although it's possible for a senior and his/her partner to take out a reverse mortgage loan without a lawyer, it's advisable to consult an attorney to review the documents, given the complexities of the loan document, says Josh King, chief legal officer of online legal service Avvo.
In any case, Irwin advises couples to know where title and estate planning documents are stored to easily retrieve them.
Finally, Jim Warns of Retirement Funding Solutions, a Glen Allen, Virginia, lending firm says once the named borrower dies, no more funds can be tapped through the reverse mortgage loan.
Borrow enough while both spouses are living to allow the survivor to meet expenses, he says.