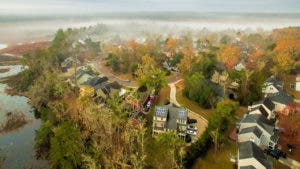 Each year, the Federal Housing Finance Agency sets new loan limits for conforming loans and mortgages insured by the Federal Housing Administration. Find out what the conforming and FHA loan limits are in every county across the U.S. By clicking on each state name, you'll see specific loan limits for each county for 2019. If you need a loan that exceeds these maximum limits, you'll need to inquire about a jumbo loan.
What is a conforming loan?
A conforming loan is one that meets the guidelines set by government-backed agencies such as Fannie Mae and Freddie Mac. There are a number of criteria that must be met for a conforming loan. For 2019, the conforming loan ceiling in most areas is $484,850 and any loan amount that exceeds the limit is considered a jumbo loan. In counties with higher home prices, the maximum conforming loan limit is $726,525.
What is an FHA loan?
An FHA loan is insured by the Federal Housing Administration and requires lower minimum credit scores and down payments than many conventional loans.
You can qualify for an FHA loan with a credit score as low as 500 with 10 percent down. To get FHA's maximum financing of 96.5 percent, you need a credit score of 580 or higher and 3.5 percent down. FHA borrowers pay for mortgage insurance with upfront and annual premiums. The insurance protects the lender from a loss if the borrower defaults on the loan.
What is a jumbo loan?
A jumbo loan is a home loan for more than the conforming limit set by Fannie Mae and Freddie Mac. Interest rates on jumbo loans are comparable to rates on conforming loans. One main reason: Lending standards for jumbo loans tend to be stricter, with larger down payments required.
Use Bankrate's mortgage calculator to see how different loan amounts, interest rates and term lengths affect the mortgage payment.
Ready to shop for a mortgage? Find the best deal today.