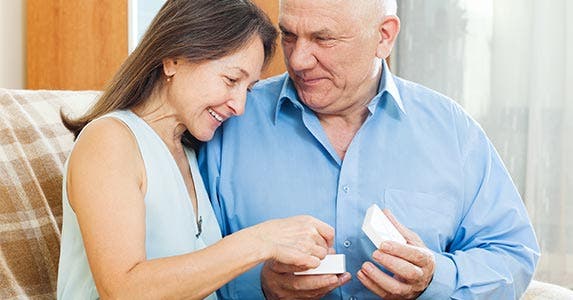 Reverse mortgage loans and remarriage
Financial honesty is critical in a healthy marriage. Even more so when you marry after retirement because you've had more time to accumulate assets and rack up liabilities.
And if your intended has a reverse mortgage loan on the house that the two of you plan to call home, that's a vital fact you need to know. Otherwise, you could wake up one morning to discover you don't own the roof over your head.
In a reverse mortgage loan, a lender makes payments to older borrowers from their home equity. How much equity can be accessed is determined by the borrower's age. The loan doesn't have to be repaid until the homeowner dies or moves out of the house. And new borrowers (like adult children or subsequent spouses), can't be added to the loan later.
So, if you weren't married to the borrower when that reverse mortgage closed, your options are limited.
Curious about the potential snags if you "marry into" a reverse mortgage loan? Here are five.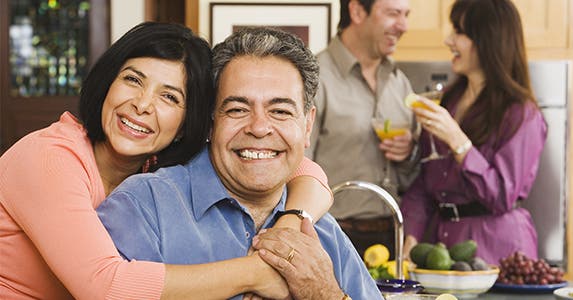 No. 1: Your spouse doesn't pay all the major fees
BlendImages/Shutterstock.com
If you didn't sign the mortgage, chances are you might not be well-versed on the finer points of reverse mortgage loans.
One important point: If the borrower falls behind on maintenance, property taxes, property insurance payments (either by not having enough coverage or not paying premiums), the lender can foreclose, says Brian Sullivan, spokesman for the U.S. Department of Housing and Urban Development.
Once foreclosure starts, it can be tough to stop, says Odette Williamson, staff attorney with the National Consumer Law Center.
While HUD allows lenders to offer borrowers who've gotten behind on property taxes or insurance payments a five-year repayment plan, not all lenders and servicers offer this option, she says.
What you can do is go over bills and obligations together so nothing slips through the cracks. Maintain a bill-paying calendar.
Some servicers may expect property taxes to be paid earlier than the municipality requires, says Amy Mix, supervising attorney for the Legal Counsel for the Elderly, an AARP affiliate. Ask about that, and get answers in writing.
To be sure, servicers can misplace records, Williamson says. Keep yours organized and accessible. Include insurance and property tax bills, copies of policies, canceled checks or printed electronic receipts and correspondence from the lender/servicer.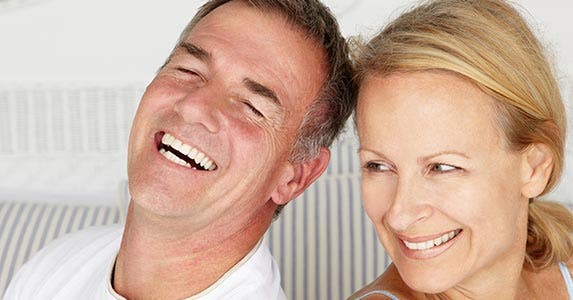 No. 2: Your spouse moves out
Monkey Business Images/Shutterstock.com
Along with a traditional move, lenders also define "moving out" as being absent from the home for a year. Borrowers must certify annually that they still live in the home. If the borrowing spouse is away for a year, the lender can call the loan due, Sullivan says.
Mix says occupancy requirements also could "affect people's discussions" on things like in-home care and assisted living.
If your spouse moves, and you're heir to the home, you're allowed to purchase it for either the balance of the loan or 95 percent of the home's appraised value — whichever is less.
Mix says that some borrowers are facing foreclosure for failing to certify occupancy. So it's important to respond promptly to annual requests from the loan servicer to certify occupancy.
Williamson says that if lenders begin foreclosure, halting that can be more complicated than simply proving the borrower still lives in the home
Find out when to expect those annual requests and know whom to call if you don't receive one, especially if you travel. Return forms via certified mail and save copies of the completed forms where you both can access them, along with the mailing receipts.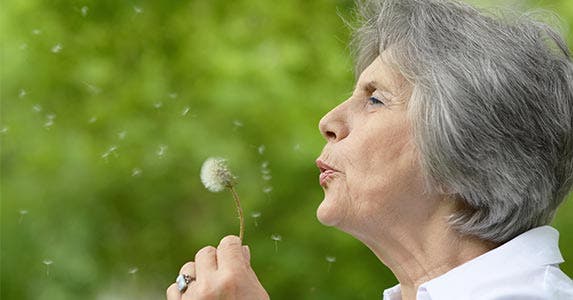 No. 3: Your spouse dies
RuslanGuzov/Shutterstock.com
If you're an heir to the house, you have a few a few options if the borrower passes away:
Use your money or gifted money to pay the loan balance.
Purchase the property for 95 percent of its appraised value.
Sell the home and use the money to pay off the loan.
Provide the lender with clear and marketable title to the home through a deed in lieu of foreclosure.
The challenge is you have to have the spare cash on hand, or "you have to find financing for that," says Mix.
Bruce McClary, spokesman for the National Foundation for Credit Counseling, says you also may decide that you don't want the house. "There may be more affordable options that involve relocation."
Either way, "you have to be prepared," he says.
And if you're not an heir, that's definitely a snag, too. Short of making some kind of arrangement with the heirs, your only likely option is to move.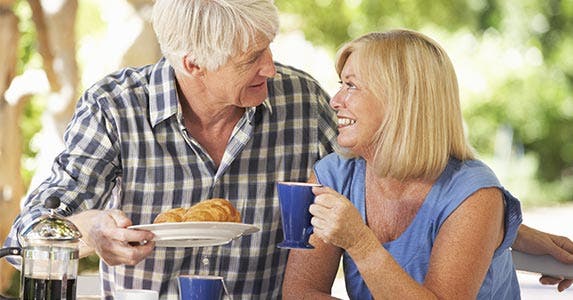 No. 4: You don't know about the loan
Monkey Business Images/Shutterstock.com
When a spouse becomes seriously ill or dies, that is not the time to learn that there's a reverse mortgage loan on the home.
Instead, you want to have comprehensive talks about all things financial when you start talking about living together, says Paul Palazzo, certified financial planner, managing director of Altfest Personal Wealth Management. And you want to cover the following for both parties:
Assets
Liabilities
Debts
Loans
Income
Investments
"When people are in that situation, they should be having very frank and candid conversations in general," he says. "You want to understand what you're moving in to."
If you're giving up your home to move in with someone, you deserve to know who owns the home, if there are loans or outstanding liabilities, and what happens to it if your partner dies, he says.
If there is a will, who is named as heir to the home?
With that information, "you would want to start seeing what your options are," Palazzo says.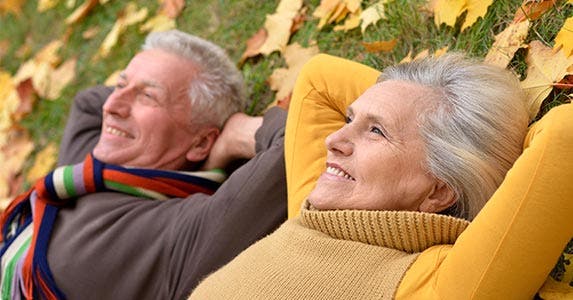 No. 5: There's a reverse mortgage, but you have no plan
Ruslan Guzov/Shutterstock.com
When you know about a reverse mortgage loan, you can do some strategic planning.
And that includes thinking about whether you'd want to stay in the home without your spouse, says Jill Gianola, financial planner and author of "The Young Couple's Guide to Growing Rich Together."
Do you like the home? Do you have the resources to buy and maintain it? If not, do you have the money and good credit to buy another home or rent?
If your spouse names you as the beneficiary on an existing life insurance policy, that could offset the cost of buying the current or future home. But obtaining a new policy on someone in their 60s that's large enough to pay off a house "can be very expensive," Gianola says.
There are alternatives. One client moved in with a husband who owned a home outright. So the wife took the money she'd been spending on housing every month and put it into a mutual fund account, Gianola says.
For someone living with a spouse's reverse mortgage loan, that cushion could help purchase the current home or another home, pay moving expenses or just pad the nest egg, she says.
What it gives you are housing options and a little control in tough situation.