Are banks necessary?
The marriage of prepaid cards and smartphones is making it so that not only can you go without a bank account, but you might not need a wallet, either.
With innovations ranging from pay-by-phone apps to e-gift card aggregators, smartphones are providing consumers a new tool they can use to make prepaid purchases and manage their finances.
"Mobile is changing a lot of the financial industry and has the potential to change more in ways we aren't able to see yet," says Eva Wolkowitz, an associate with the nonprofit Center for Financial Services Innovation in Chicago.
The shift could bear particular significance for individuals without bank accounts. According to a March 2015 Federal Reserve report, 67 percent of the unbanked have access to a mobile phone, 65 percent of which are smartphones.
Here are five ways smartphones are changing how consumers use prepaid cards.
Pay with your phone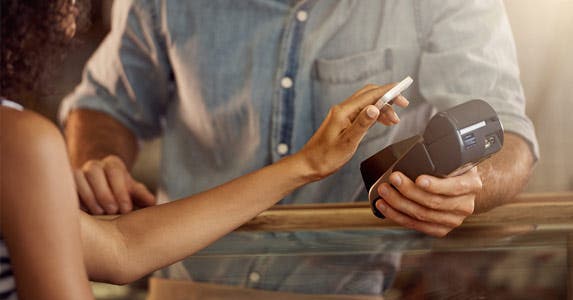 Using your smartphone to pay by credit card at the checkout counter is still a relatively rare occurrence. But prepaid gift card users could be one step ahead of the curve in this payment method.
There are several gift card apps, such as Gyft and Starbucks, that allow users to load a balance onto a virtual card. For in-store purchases, a cashier scans a barcode for the card on the user's phone.
Just how popular are these apps? Of the $1.6 billion in-store payments made by smartphone in 2013, Starbucks claims that 90 percent of those transactions happened in its own coffee houses.
And because these apps rely on barcode technology — instead of near-field communication, or NFC, which mobile wallets such as Apple Pay require — it's been a lot easier for this type of payment to gain wider acceptance. That's because stores don't have to spend any money to upgrade equipment.
Reload with your phone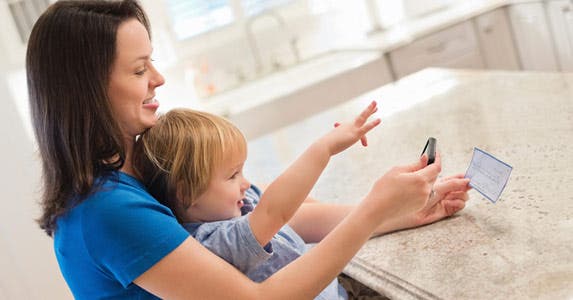 Just like checking accounts allow account holders to take a picture of a paper check and deposit it, several programs now enable users to reload their prepaid cards in the same way.
"That's a big one, especially for people who don't work traditional hours and have a harder time getting to a bank or reload location," says Ben Jackson, director of the prepaid advisory service for Mercator Advisory Group, a consultant to the payments industry.
Most of the major prepaid providers offer remote deposit capture, including Bluebird by American Express. And prepaid wireless provider Boost Mobile offers a mobile wallet for its customers, featuring remote deposit capture.
"The idea that you can take a snapshot of a check and deposit it into an account all from your phone really relieves the pain point," Wolkowitz says.
Keep prepaid cards in one place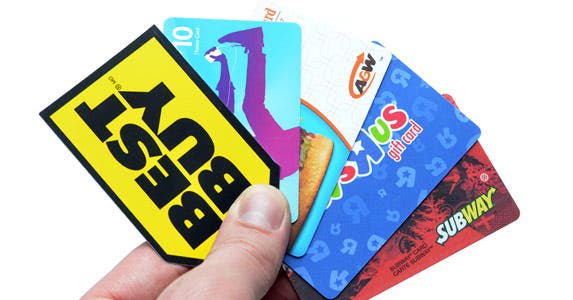 The mainstream adoption of new and emerging apps is making gift cards, as well as other prepaid cards, easier to manage.
Mobile gift card wallets, such as Gyft and GoWallet, allow consumers to buy, send, manage and redeem gift cards for more than 200 retailers, all on a single app. Other apps, such as Google Wallet, can store credit and debit card information as well as gift card balances.
Mainstream adoption of mobile technology has significantly changed the way people interact with gift cards. According to a 2014 consumer survey by Atlanta-based card processor First Data Corp., 84 percent of respondents indicated they had planned to buy the same or more e-gift cards than the previous year, with 33 percent saying they plan to buy more e-gift cards.
"This is giving people a lot of freedom they didn't have before, and they want to be storing information like gift cards on their mobile devices," says Euphemia Erikson, product marketing director for First Data.
Grab rewards and discounts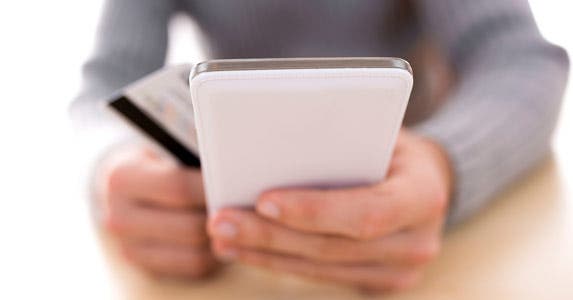 Using your phone to store and use prepaid cards and gift cards can translate to savings and loyalty rewards.
The First Data survey found that 28 percent of respondents indicated they reload gift cards to receive a discount.
One of the most popular examples has been Starbucks, which allows customers to store balances on their phone and rewards them with free drinks for making a certain number of purchases. Chains including Burger King and Dunkin' Donuts have followed suit with their own loyalty apps.
"A number of people come into the virtual world and reload gift products because of the loyalty programs attached to those merchants," says Mark Putman, senior vice president of global prepaid for First Data.
Manage your accounts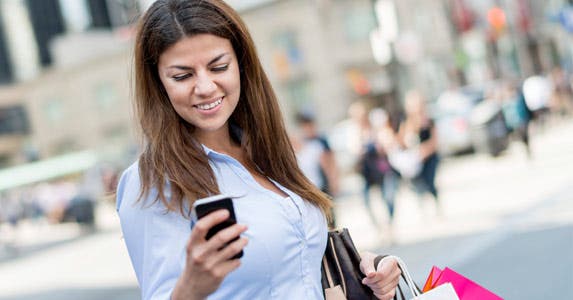 Smartphones allow prepaid users to check their balances and get updates from their devices, which makes it easier for people to manage their finances. Consumers can sign up for real-time alerts, swipe their card at the cash register and then get a text message moments later reflecting the purchase and balance.
A mobile app connected to a prepaid card also can enable things like bill pay or money transfers. Some apps, such as Google Wallet, are also able to aggregate prepaid cards with bank accounts so that consumers can get an overview of their finances.
"You can look at your usage in multiple areas in one phone and look at that mobile wallet as a series of folders that show you your full financial picture," Wolkowitz says. "That can really be useful for consumers to be able to track their spending in real time as they're out and about."