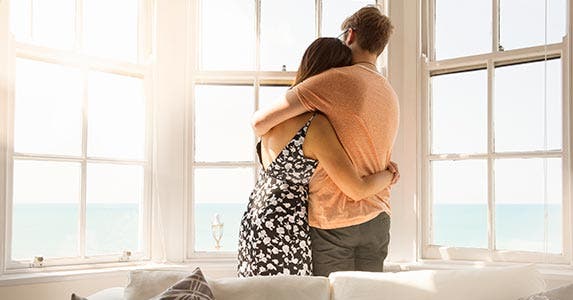 How to stumble after you get a loan
You didn't crash the car today, but that doesn't mean you'll always avoid a pileup.
Yes, you've successfully swerved around the biggest blunders people make when seeking credit, like:
Forgetting to check your credit report before applying.
Accepting the first lender's offer without comparison shopping.
In the case of buying a home, applying for other credit before your mortgage closes.
But now that your personal loan has landed in your bank account or that credit card has slid nicely into your wallet, don't think every potential credit stumble is behind you. There are still many obstacles ahead that could cost you thousands of dollars in unnecessary expenses or damage your credit score.
Here are 4 foolish things to avoid after you've won approval for new credit.
RATE SEARCH: Haven't applied for a personal loan yet? Bankrate.com can help you find the best rates today.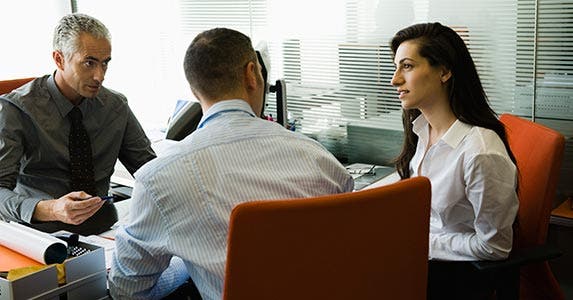 Taking out a 2nd personal loan
PhotoAlto/Eric Audras/Getty Images
If you've taken out a personal loan to consolidate your credit card debt, you may have chosen this option as a way to eliminate that debt as quickly — and as cheaply — as possible. But if you find yourself needing to get a 2nd loan, that's a red flag both for you and for lenders.
Researchers from TransUnion — 1 of the 3 major credit bureaus — found that 54% of consumers who took out a personal loan over a 5-year study period were approved for multiple loans. This group appears to have "constrained finances" and may be "trapped in a debt cycle," the researchers wrote on the website Banking Exchange.
Further, someone who opens multiple personal loans is nearly as likely to increase their credit card balances as decrease them 1 month after taking out the loan, according to TransUnion.
"In other words, these consumers appear to use these loans for a more general purpose," the authors wrote. "This population already appears to be at a higher risk, and the personal loan may only serve to increase their ongoing debt burden."
If you find yourself needing multiple personal loans, you need to change your spending behavior, says Melinda Opperman, chief relationship officer at Credit.org, a nonprofit consumer counseling and credit advice organization in Riverside, California.
"They need to get out of the habit of taking on new debt," Opperman says. "They need to make a forensic audit of how they're taking on debt … and find a way to reduce expenses."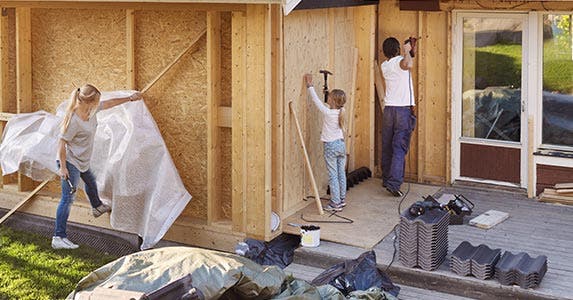 Taking out a HELOC to make money
Maskot/Getty Images
Home-improvement television shows frequently give the impression that remodeling projects add value to the home, but that's not the whole story. In most cases, the change in a home's value will fall short of what you spend to upgrade it.
So, if you opened a home-equity line of credit with the idea you'll be able to make extra money on the sale of your home, stop before proceeding with the project.
The 2015 Remodeling Impact Report from the National Association of Realtors looked at what you can expect to recoup on a number of different interior and exterior projects. Here's some of what the study found.
Project costs recovered upon resale

| Project | Percent of project cost recouped |
| --- | --- |
| New roof | 105% |
| Refinished hardwood floor | 100% |
| Insulation upgrades | 95% |
| New garage door | 87% |
| Kitchen upgrade | 67% |
| Bathroom renovation | 58% |
Source: National Association of Realtors 2015 Remodeling Impact Report
Opening a HELOC to help improve your home for your use, is probably a better approach to remodeling.
You should ask, "What are some things that are going to bring you the most joy?" says Jessica Lautz, NAR's managing director of survey and research.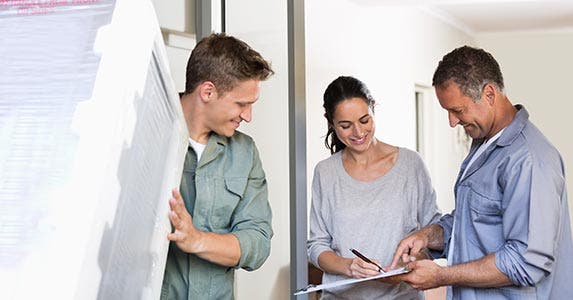 Failing to pay a 'deferred interest' promotion on time
CaiaImage/Getty Images
The "same-as-cash" or "deferred interest" promotions that some retailers offer through their store-branded credit cards can help consumers cheaply finance big-ticket items like a refrigerator or a television. You won't pay any interest on the purchase as long as you pay off the balance by the end of the deferred-interest period.
But if you don't pay on time, you could get walloped by interest charges on the back end.
A December 2015 report from the Consumer Financial Protection Bureau found that 25% of 6- and 12-month deferred interest promotions accepted in 2013 — the last year for which data are available – were not paid in full during the promotional period.
"Given that the interest rate on these cards is generally around 25%, the magnitude of the interest charge — if and when it is assessed — can be substantial," the CFPB found.
The interest typically is calculated based on the balance you owed in each month since you made the purchase. That can add up to hundreds of dollars in finance charges over the course of a year.
In fact, if you pay only the minimum payment each month, the CFPB found you may accumulate interest charges greater than the purchase price of the item you financed.
"Unless you're saving that money or have a plan in place (to pay the balance on time), it's not worth the risk," Opperman says. "You're better off saving up for those items."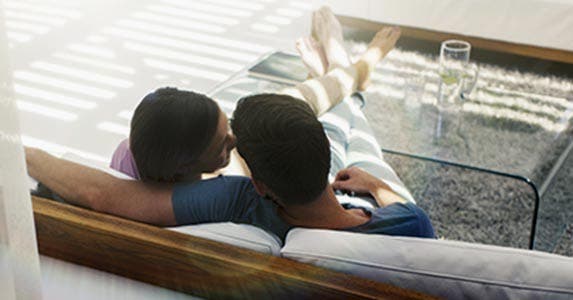 Failing to refinance a mortgage
Astronaut Images/Caiaimage/Getty Images
Mortgage rates are no longer at record lows, but home loans remain historically cheap. Still, there may be millions of eligible homeowners not taking advantage of that.
A 2014 study by the National Bureau of Economic Research found that 20% of homeowners "for whom refinancing would be optimal and who appeared unconstrained to do so" did not refinance during the study period. That inertia, on average, cost homeowners $11,500 in reduced interest payments.
High cost of doing nothing
"Refinancing your mortgage can save hundreds of dollars per month and is particularly important to take advantage of at a time when household budgets are so tight and income increases have been hard to come by," says Greg McBride, CFA, Bankrate's chief financial analyst. "Not capitalizing on the opportunity to refinance is passing up the equivalent of a pay raise — at a time when you may not have gotten a pay raise."
Follow these steps to determine whether you should consider refinancing:
Look at your mortgage statement to find out what you pay in principal and interest each month, how much you still owe and how many months are left on the loan.
Then use our mortgage calculator to determine how much you'd pay per month under a reduced interest rate (using the same number of months you have left on your current loan). Here's some guidelines for the interest rate to use: The average 30-year fixed-rate mortgage is about 4%, while a 15-year fixed-rate mortgage is about 3.15%.
Subtract the refi principal and interest from your current principal and interest to determine how much you'd save each month. You can use that number to determine how long it will take for your monthly savings to exceed closing costs (expect to pay about $2,500 to $3,000) on a new loan.
If you plan to live in your home for longer than it takes to reach the break-even point, a refi may be worthwhile.
RATE SEARCH: Compare mortgage interest rates today at Bankrate.com .