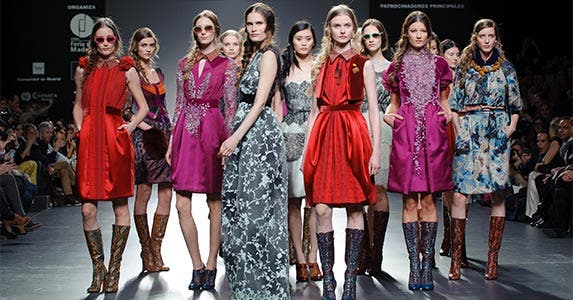 7 exotic jobs and how to land them
Ever wonder what a day in the life of a bomb technician would be like? Or a blackjack dealer? Would you have what it takes to become a mortician? An astronaut? A best-selling author or a fashion model? Could you picture putting your life on the line every day as a stunt person?
Unusual jobs like these obviously don't happen overnight. Some require years, even decades, of specialized training. Others require little formal training, and a few require both a cool head and a strong stomach.
Ready to make a break from your mundane 9-to-5 cubicle existence? Here are the steps you'll need to take to launch these 7 interesting careers — and the rewards you can expect for your daring.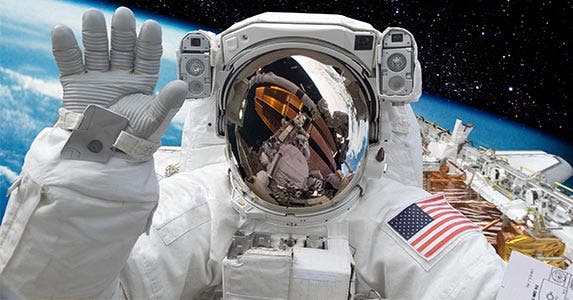 Astronaut
© Castleski/Shutterstock.com
So you watched Matt Damon in "The Martian" and you still want to be an astronaut, huh? Buckle up, because this ride begins years before liftoff.
Plan A: Steep yourself in science, technology, engineering and math (STEM) studies and earn an advanced degree, preferably with honors.
Plan B: Air Force flight school, but you'll need tons of jet cockpit hours to catch NASA's eye.
Steps to launch
Degree: NASA requires a bachelor's degree in engineering, biological science, physical science or mathematics. An advanced degree is desirable.
Physical exam: All candidates must pass a NASA physical exam that includes visual acuity correctable to 20/20 in each eye; blood pressure of 140/90 or lower while seated, and height between 58.5 and 76 inches.
Training: Commander and pilot candidates need at least 1,000 hours of pilot-in-command time in jet aircraft; flight test experience is highly desirable. Mission specialist candidates must have at least 3 additional years of related, progressively responsible professional experience, preferably toward a master's or doctorate degree.
Salary: Civilian astronauts start at $65,140 to $100,701, depending on experience/degree. Military astronauts will be detailed to the Johnson Space Center and remain on active duty.
For more information: NASA Astronaut Selection Program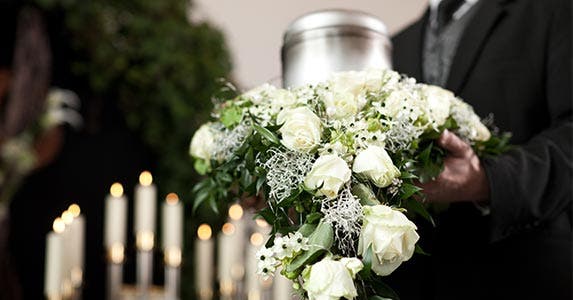 Mortician
© Kzenon/Shutterstock.com
In the unusual jobs department, morticians help families through the trauma of losing a loved one by handling the various logistics of transporting the body to a mortuary, planning and conducting the funeral service, and final disposition of the body through burial or cremation.
A mortician's job can be stressful and emotionally draining because of the nature of the work and the likelihood of being on call 24-7. In addition, those who work in a crematorium must wear protective gear due to high temperatures.
The American Board of Funeral Service Education recommends academic coursework in anatomy, microbiology, chemistry, pathology and embalming; funeral service psychology and counseling; and professional ethics, communications and business.
Steps to launch
Degree: Mortuary science associates degree accredited by the American Board of Funeral Service Education. Some positions prefer a bachelor's degree.
Apprenticeship: 1-3 years; some states require an apprentice license.
License: Required for funeral directors and embalmers. Some states require continuing education to maintain a license.
Salary: $40,500 is the median for all morticians, but it can range from $28,000 to around $95,000 a year.
For more information: American Board of Funeral Service Education; Academy of Professional Funeral Service Practice.
RATE SEARCH: Need a personal loan? Get matched to the best loan for you at Bankrate.com!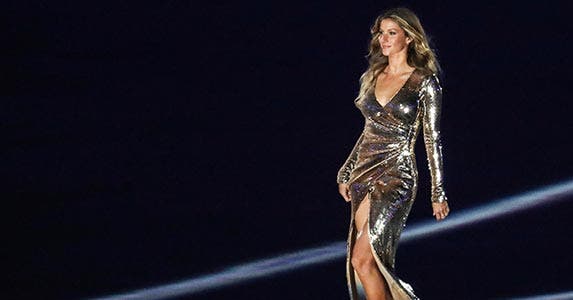 Fashion model
Brazil Photo Press/CON/Getty Images
Prevailing wisdom says don't bother seeking a modeling career; it will find you.
While the process goes completely unnoticed by most of us, modeling scouts tirelessly comb the shopping malls, clubs and other youth hangouts for the next Gisele Bundchen or Tyson Beckford. If you fit their profile, you'll need little more than the ability to dress yourself to enter an interesting career in modeling — and maybe not even that!
If you've somehow been overlooked (think: too many hoodies), Fashion Net suggests these pathways to the runway.
Steps to launch
Get comfortable with yourself: You want to appear radiant and relaxed, whether at a photo shoot or a runway gig. Spend your free time in front of a lens.
Contact a modeling agency: Send a letter with photos, but keep those photos simple and un-posed. Agents want to see the real you, not your mastery of makeup or "Blue Steel."
Attend open castings: Agencies frequently host casting calls to discover new talent.
Plan to relocate: Once you're signed, your agency will likely move you to New York, Paris or Milan.

After that, it comes down to the 3 P's: practice, patience and perseverance.

Salary: $81,500 per year, on average.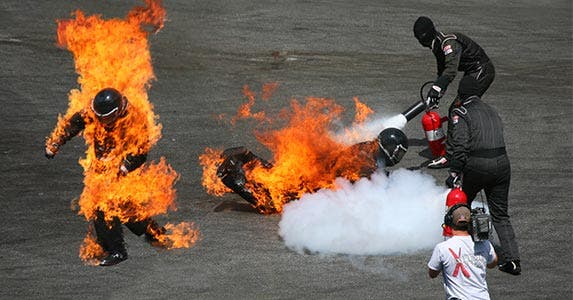 Stunt person
© Mayskyphoto/Shutterstock.com
Before you can take a tumble for Jennifer Lawrence in "X-Men" or steer Vin Diesel out of trouble in the "Fast & Furious" franchise, you'll need some fancy moves to get your foot in the door as a stunt person.
Steps to launch
Degree: While you won't need an academic degree, you will need to join the Screen Actors Guild and the American Federation of Television and Radio Artists. These unions merged in 2012 and the combined entity is known as SAG-AFTRA. It determines who works on most film, music video and TV productions. There are 2 ways to qualify: via a waiver or by working as an extra for 3 days on a union project, no small feat in either case.
Backdoor tip: Stunt schools such as the International Stunt School, sponsored by the Seattle-based United Stuntmen's Association, can be a good way to meet stunt pros and make the connections you'll need for liftoff.
SAG-AFTRA stunt pay scale: $933 per day; $3,479 per week. Average annual income: $70,000.
For more information: United Stuntmen's Association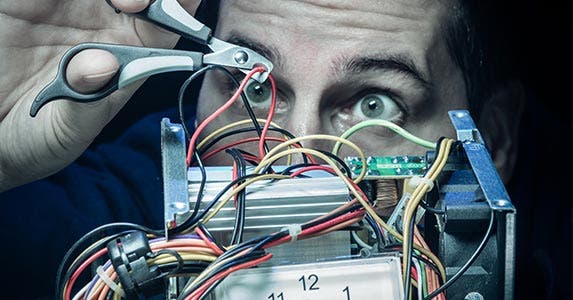 Bomb technician
© radFX/Shutterstock.com
Bomb technicians are extensively trained and singularly focused on the inspection, deactivation and safe removal of explosive devices. Because of the mortal danger involved in this unusual job, bomb techs are typically chosen from law enforcement or military ranks based on their deductive reasoning and temperament under extreme pressure.
Steps to launch
Degree: You'll need a high school diploma or GED to land a law enforcement job, then law enforcement training and an associate or bachelor's degree to advance to bomb tech training.
Advanced training: Bomb tech training is certified by the FBI. Classes include hazardous device handling, bomb breaching techniques and post-blast investigation. Additional training and recertification are often required. Military candidates complete their training at the Army's Ordnance Munitions and Electronics Maintenance School in Alabama.
Additional skills: Bomb techs need excellent verbal and written skills to write reports and testify in court as expert witnesses.
Salary: $23,000 to $80,000 per year.
ADVISER SEARCH: Need help with your personal finances? Find a financial planner in your area at Bankrate.com!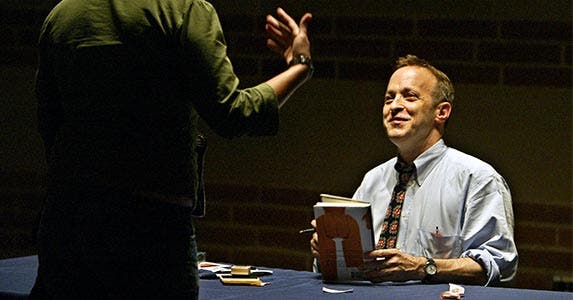 Best-selling author
Ricardo DeAratanha/GettyImages
So disparate are the roads to becoming a best-selling author that the only qualities shared by all may be determination, a story to tell and a superhuman tolerance for ramen noodles.
Just ask Brad Meltzer, The New York Times No. 1 best-selling author of 11 thrillers, including his latest, "The House of Secrets," and the host of History Channel's "Lost History" and "Decoded."
"People think writing a novel means you bang the keyboard for an hour, go to the beach, drink your margarita and then type some more when inspired," he says. "No, writing is hard. If it were easy, everyone would do it."
Steps to launch
Hone your craft: A master's of fine arts (MFA) degree can help.
Get published: A short story published in a literary magazine is best for fiction newbies.
Contact publishers: Cover letter, outline, first chapter. Repeat.
Prepare for rejection: "It's a part of the job," says Meltzer. "I got 24 rejection letters on my first book and there were only 20 publishers at the time. That means some people were rejecting me twice!"
Pay: "This is one of the few jobs where every number you can imagine is in the range," Meltzer adds.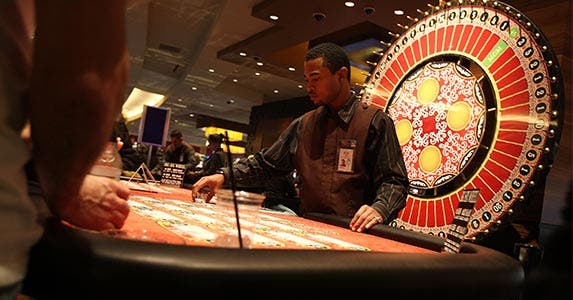 Casino dealer
SpencerPlatt/Getty Images
If you enjoy casino gambling, you've probably wondered if you could cut the cards as a dealer.
There's plenty to like about casino dealing: It's typically a 40-hour week with 8-hour shifts, no heavy lifting or college degree required. Men and women are equally welcome, and experienced pros can find employment worldwide, and even share their skills as an instructor.
Steps to launch
Degree: Fuhgeddaboudit. However, in Las Vegas, you must be 21, drug-free (they do test), debt-free with no jail time, and able to pass a background check.
Dealer school: For $300-$400 each, you can learn to deal poker, blackjack, pai gow, baccarat or roulette in 4 weeks or less. You'll also receive training on table manners, personality tips and how to nail an audition.
Getting hired: Casinos hold auditions when they have openings.
Pay: Dealers receive a minimal hourly wage that starts at $8.25 an hour, plus tips. Although the dough the casino pays them falls somewhat above $17,000 a year, the generosity of the players typically bumps their income to anywhere from $30,000 to $60,000 per year, with the better dealers topping out in 6 figures.