Unconventional jobs for millennials
Millennials get a bad rap when it comes to their nontraditional ideas of what a job should look like. They want to be their own bosses, and they want flexible hours and creative work, even if that means looking outside the cubicle. It's easy to write them off as an impatient bunch seeking the next best thing, but these behaviors aren't always out of want.
While it's true that some millennials seek unconventional full-time jobs based on creative desire, others find themselves in out-of-the-box side gigs for extra cash. And sometimes these side gigs morph into successful businesses that allow millennials to quit their 9-to-5 jobs.
Jennifer Deal and Alec Levenson, co-authors of the upcoming book "What Millennials Want From Work: How to Maximize Engagement in Today's Workforce," found in their interviews of 25,000 millennials across the world that they actually do want stability in their jobs as a result of weathering the recession. Millennials have deep concerns about money — paying student loan debt and saving for retirement, to name 2 — and sometimes take side gigs in addition to their office jobs as a way to build financial security.
To be sure, the invention of phone apps and social media sites makes jobs outside of the cubicle more and more of a possibility. Here's a look at 5 unconventional jobs millennials are taking.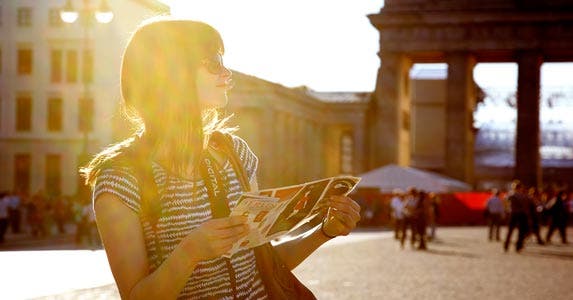 Temporary job abroad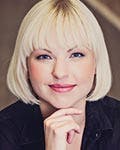 Karoli Hindriks, CEO and founder of Estonia-based Jobbatical, started her company last November after noting that millennials want international adventure. Jobbatical places individuals in temporary jobs abroad within their own industries. The site's core users are 25 to 40.
The company works with locations including Canada, Malaysia, Estonia, Germany and Spain.
As a millennial herself, Hindriks says she believes people today are choosing journeys over jobs because they feel like they have nothing to lose after the recession.
"If you knew you could lose your job at any time, why not live your life?" she says. "Work at a place you really want to work rather than sitting around in a corporate environment."
A temporary job abroad is also a solution for those who can't find jobs in their own countries because of poor economic conditions, Hindriks says. A millennial in the U.S. also may find cost-saving solutions by moving to a country with universal health care, she says.
Jobbatical currently has about 30,000 job applicants in more than 30 countries, including the U.S., Brazil and India.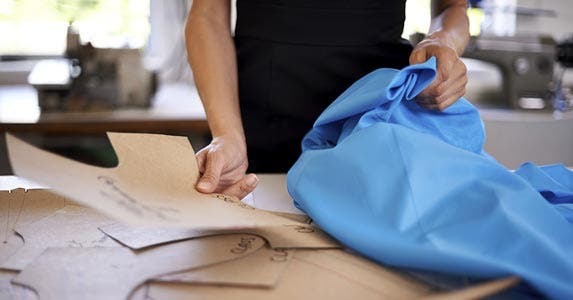 Etsy store owner
PeopleImages/DigitalVision/Getty Images; Pictured below: Emily Lopez
The Web selling marketplace Etsy is rife with millennials, both full- and part-time. In fact, Etsy store owners are twice as likely to be under age 35 than other U.S. business owners, according to the report "Building an Etsy Economy: The New Face of Creative Entrepreneurship," which was released by Etsy in July.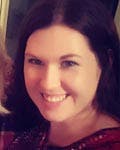 Emily Lopez, 32 and owner of PurplePossom on Etsy, has made an impressive living from her store, which sells kids' clothing and accessories. Last year, PurplePossom generated about $10,000 in monthly revenue. With the introduction of shirts to the store, she says the average climbed to about $20,000 per month.
As a mother of 4, she says the online store has allowed her to stay home with her children and do what she loves. She was previously a designer and quit her job after becoming pregnant with her 1st child.
"I wouldn't be able to do this without Etsy," she says. "There is not another site that has the traffic and backing that Etsy does. They have helped those who probably would be too scared to open a brick-and-mortar store."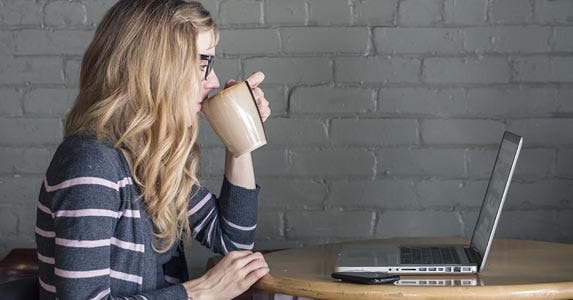 Blogger
Joel Addams/Getty Images; Pictured below: Ashley Nelson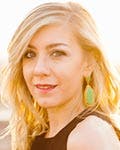 Ashley Nelson, a 31-year-old public relations director, began her lifestyle blog, Impossibly Imperfect, 2 years ago as a passion project that could also give her extra spending money.
"I started the blog because I was looking for a creative outlet where I could talk about things that I was interested in from fashion and interior design to travel and food and cocktails," she says.
Nelson refers to her blog income as "fun money" that allows her to enjoy dinner and drinks with friends and splurge "without having a panic attack," she says.
She creates revenue through affiliated links, ads and the occasional sponsored post. She doesn't currently make money from sponsored content on Instagram, but many bloggers do.
Harper's Bazaar reports that industry estimates say brands spend more than $1 billion per year on sponsored Instagram posts.
"Bloggers and YouTubers are the next celebrity in many cases," Nelson says. "Just in the past 2 years, we have seen blog industry leaders gracing the covers of the likes of Vogue and Lucky, while some are also the faces of major brand advertising and PR campaigns."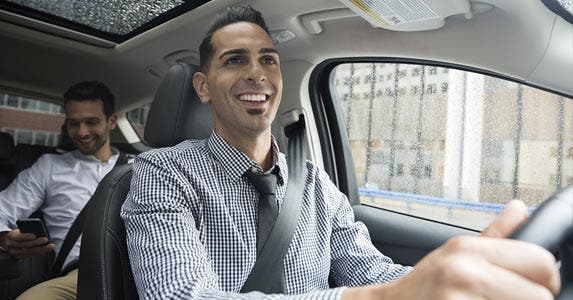 Uber driver
Hero Images/Getty Images; Pictured below: David Plouffe: Larry Busacca/Getty Images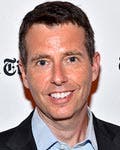 Uber is an attractive option for those who want a flexible schedule, but it isn't generally a full-time situation. Uber's chief adviser and board member David Plouffe commented during the tech incubator 1776 in Washington D.C. this month that drivers are drawn to Uber in many cases because they don't have to make a long-term commitment to the job.
On average, half of all drivers in the U.S. log fewer than 10 hours per week, he says. It's the optimal situation for millennials who are between jobs or just want to pay off debt.
"The reality is that many, many people are looking for more income, which is crucial in today's economy," Plouffe said during the event.
An Uber study released in 2015, "The Driver Roadmap: Where Uber Driver-Partners Have Been, And Where They're Going," found that 40% of part-time drivers use the job to create supplemental income to pay for things like vacations, their cars and student loans.
In all, 19% of Uber's driver-partners are 18 to 29, and 30% are ages 30 to 39, according to the report.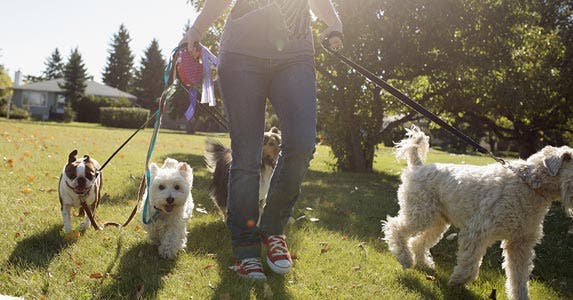 Dog walker
Hero Images/Getty Images; Pictured below: Courtney McCormack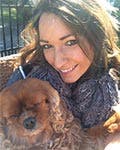 Although animal care may not seem like the likely business category to boom after the recession, Courtney McCormack, age 33, has found a full-time career doing it.
She began her pet concierge company Barkstrom as a side gig in 2009 to gain another stream of income while she worked as a trainer at PetSmart. In 2011, she moved from freelance to full time and hasn't looked back.
"We get new clients almost every day," she says. Her story seems to reflect the success of the animal-care industry, which is projected to experience above-average growth from 2012 to 2022, according to the Bureau of Labor Statistics.
McCormack says the industry is growing because people want to take care of their pets the way they take care of their children and ensure they're happy and relaxed when they leave town.
Her Nashville, Tennessee-based business operates with a staff of 3, including her. All of them are millennials.
McCormack has plans to open an additional Barkstrom location in Richmond, Virginia.