10 cities most challenging for graduates
New college graduates face plenty of big decisions, and one of the most important is where to start out.
That used to mean moving to whatever city had the single best job offer waiting. But with the recently graduated now expecting to job-hop frequently, in part because of instability in the economy, more degree-holders are moving to big cities.
"College graduates might be hedging their bets a little bit more, trying to go to larger labor markets and what we would refer to as 'thicker' labor markets, meaning that there are more job opportunities," explains Michael Betz, an assistant professor with the Institute for Population Research at Ohio State University.
And it's not just jobs that have young grads pouring into urban areas. "There's something about the preferences of the younger, college-educated people for very urbanized amenities in entertainment, services and retail," says Victor Couture, an assistant professor of real estate at the University of California Berkeley's Haas School of Business.
Bankrate has ranked 100 U.S. metro areas on whether they're good places to launch a career, and large cities dominate the top of the list. Now, see the smaller, most challenging places on the lowest rungs.
Here, in ascending order, are Bankrate's 10 toughest cities for new graduates to start a career.
ADVISER SEARCH: Find a financial adviser today.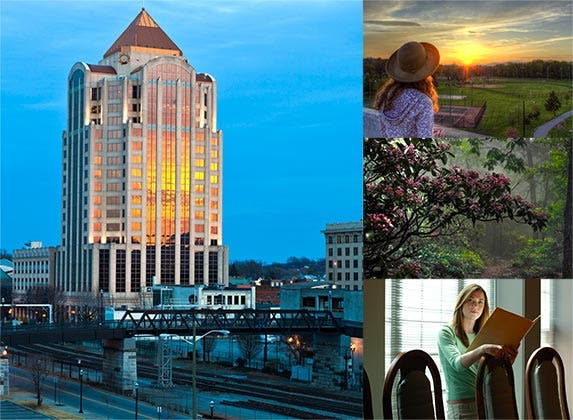 No. 10: Roanoke, Virginia
On the job front, Roanoke looks like a good option for recent college grads, because of its low unemployment rates for college-educated workers and people in their early 20s.
But moving on from your entry-level job is another thing. Prospects for higher pay and career advancement are both near the bottom among the 100 cities we studied. The median income in the Star City is just $41,231 more than a third lower than the best city in that category, San Jose, and the number of jobs in desirable management, business, science and arts occupations is low.
Young people may find their social opportunities in Roanoke rather limited. The median age of 42.2 is one of the highest we saw, and a relatively low percentage of the population in their 20s may make it difficult for new grads to find friends.
But Roanoke, with its scenic views of the nearby Blue Ridge Mountains and easy access to beautiful wilderness areas, scores in the top half of cities for overall quality of life.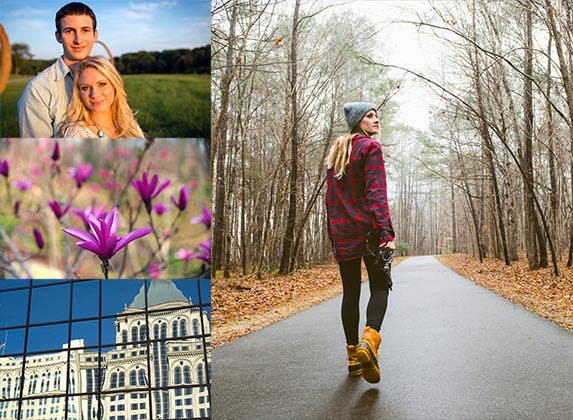 No. 9: Greensboro, North Carolina
TexPhoto/E+/Getty Images,Image by Steve Greene/Moment Open/Getty Images, photography by RickLowe/Moment/Getty Images, Corey Jenkins/Image Source/Getty Images
College graduates who choose to start their careers in Greensboro may find it difficult to get ahead.
The city is near the bottom for pay potential, with the 5th lowest median income in our rankings. And Greensboro scores in the bottom quarter of cities for career advancement, owing in part to its low number of jobs in occupations requiring a bachelor's degree.
Just landing your first real job may be a challenge in Greensboro. This one-time tobacco-and-textile town has an unemployment rate for those in their early 20s that's substantially above-average among the cities Bankrate considered.
It also may be a tough place for college graduates to meet peers to hang out with. Greensboro's median age is high, and its population size and average education level are middling.
The city receives its highest ranking in overall quality of life, though it still manages to fall into the bottom half of cities in that category.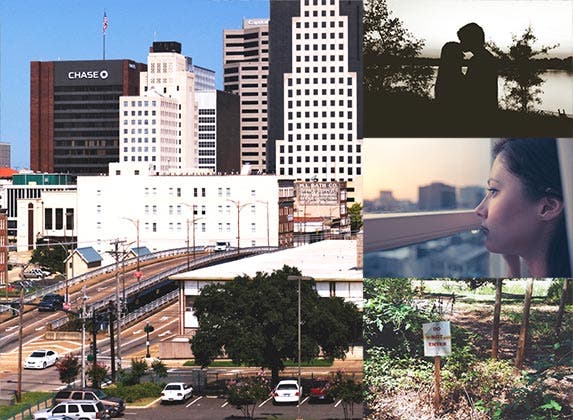 No. 8: Shreveport, Louisiana
Brennan Hilliard / EyeEm/GettyImages, Brennan Hilliard / EyeEm/Getty Images, Jeremy Woodhouse/BlendImages/Getty Images, by Dornveek Markkstyrn/Moment/Getty Images
Shreveport is a gambling mecca that lacks work in fields typically requiring a college education, putting it near the very bottom of the list for career advancement.
It's also a city where starter jobs may be hard to come by. Shreveport has relatively high unemployment rates for 20-somethings and college graduates.
Those who do find jobs shouldn't expect a handsome paycheck. We found Shreveport ranks 77th in pay prospects, because its median earnings and per-capita income are among the lowest of the cities on our list.
Like Greensboro, Shreveport's highest ranking is for its overall quality of life. These days, it's not unusual to find amenities in smaller cities that were once typically associated with major metro areas, notes David Albouy, associate professor of economics at the University of Illinois.
"The good news is a lot of medium-sized cities are offering a lot more to young people than they did before," he says. "Every place has a hipster coffee shop now. It's amazing the beer culture now. You find cozy bars all over the place."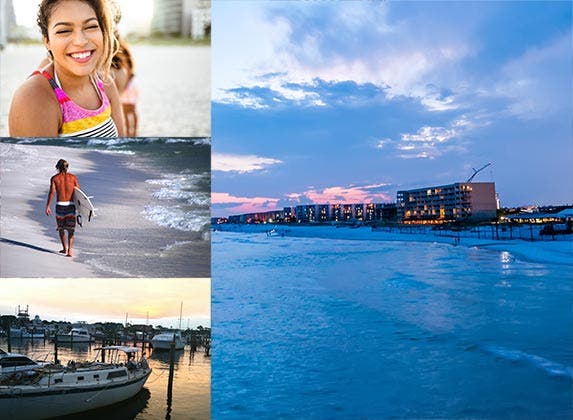 No. 7: Fort Walton Beach, Florida
Jordan Al-Sadi / EyeEm/GettyImages, garywg/E+/Getty Images, franckreporter/E+/Getty Images, ©digidreamgrafix/Shutterstock.com
The Panhandle of Florida may be a great place to have a relaxing beach vacation, but it's not a great place to jump-start a post-college career, our research found.
The metro area ranks low for job prospects, and your chances of earning a fat paycheck are fairly dim. The median income in the area is 2nd lowest among the cities we explored, at just $36,894, far below the average of $44,734.
Job-hopping will be tough for new grads, as well. The Fort Walton Beach area's economy, mostly centered around nearby Eglin Air Force Base, has a serious dearth of jobs in occupations likely to require a college degree. Perhaps that's why the city has one of the lowest percentages of college graduates in our ranking — which is likely to limit a new grad's ability to link up with peers.
But with its easy access to beautiful Gulf beaches, the area ranks high for quality of life.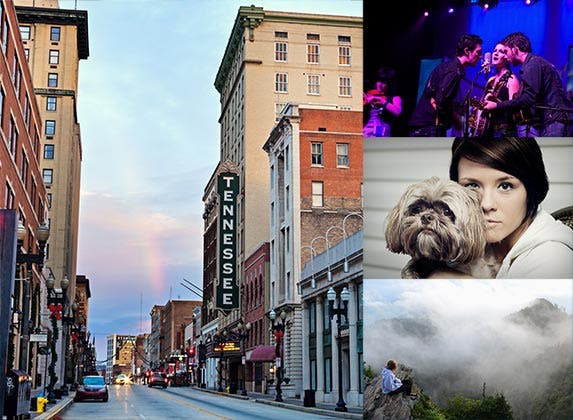 No. 6: Knoxville, Tennessee
Henryk Sadura/MomentOpen/Getty Images, Joel Carillet/E+/Getty Images, Ian Wedlock/Moment/GettyImages, Beth Gwinn/Getty Images
Knoxville's top-notch bluegrass music and scenic mountains notwithstanding, there are going to be some significant challenges for recent grads who try to launch there.
The biggest one is pay potential: Knoxville's per-capita gross domestic product, or GDP, is the 2nd lowest among our 100 cities, meaning the city's workers are lagging when it comes to producing valuable goods and services, and the local median income is fairly low.
Social opportunities may be limited, too. People in their early 20s make up a high percentage of the local population, but that's probably due, at least in part, to the presence of the large University of Tennessee campus. By their mid- to late 20s, many of those younger residents tend to leave, helping to push the city's median age to one of the highest we found.
However, with its easy access to the Great Smoky Mountains National Park and plentiful restaurants, the city has a higher-than-average quality-of-life score.
FREE TOOL: Protect yourself from bad credit by going to myBankrate today, where you can grab your free credit report and check for signs of suspicious activity.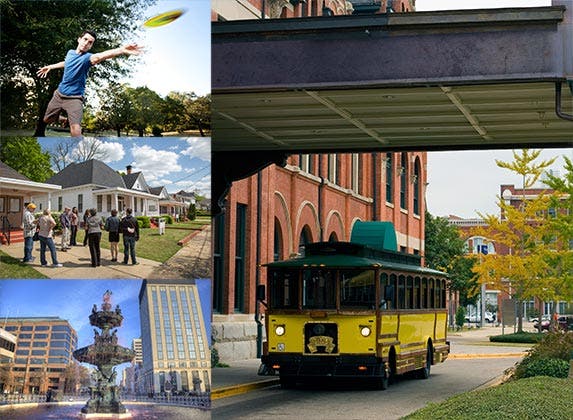 No. 5: Montgomery, Alabama
DenisTangneyJr/E+/Getty Images, Royce DeGrie/E+/GettyImages, Corey Nolen/Getty Images, © LMspencer/Shutterstock.com
Educated workers in Alabama's capital city may struggle to earn a big paycheck, even after they've had years of experience. Montgomery's median income is lower than in most cities we studied, and Montgomery's per-capita GDP is the 5th lowest overall.
College grads hoping to one day switch employers to secure a loftier job title or more pay may find themselves out of luck here. Government statistics show the city has relatively few jobs in occupations likely to put a new degree to good use.
As far as social connections for new grads, Montgomery appears to be similar to Knoxville, Tennessee. People in their early 20s make up a fairly large percentage of the population compared with those in their later 20s or early 30s. The city also has a relatively low percentage of residents with a college degree.
Like some of the other smaller cities at the bottom of our ranking, Montgomery's best showing is in quality of life.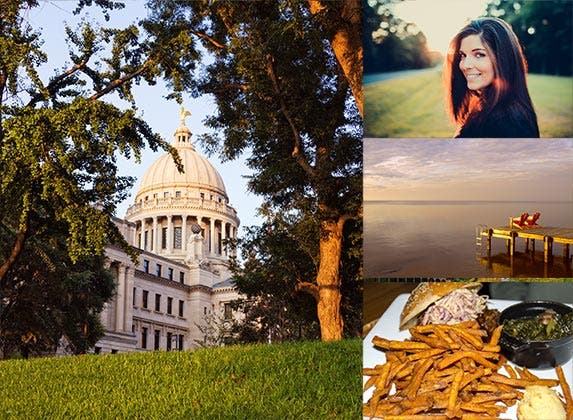 No. 4: Jackson, Mississippi
Mark Howell/E+/Getty Images, Jeremy Woodhouse/BlendImages/Getty Images, Aaron Woodall Photography/Moment Open/Getty Images, MTimothy O'Keefe/Photodisc/Getty Images
Jackson is a great place to try tasty Southern fare and explore musical history, but we found economic shortcomings for fresh college graduates.
The City with Soul ranks near the bottom of the heap in job prospects. It has the highest unemployment rate among our 100 cities for people in their early 20s, meaning new grads may have a tough time getting into the workforce at all. They'll also encounter low salaries for occupations likely to require a college degree, and a relatively meager median income.
While Jackson boasts a relatively low median age, new grads may have trouble linking up with others in a similar situation, thanks to a below-average percentage of college graduates in the local workforce.
Quality of life, where Jackson does best, is still in the lower half of the cities we studied.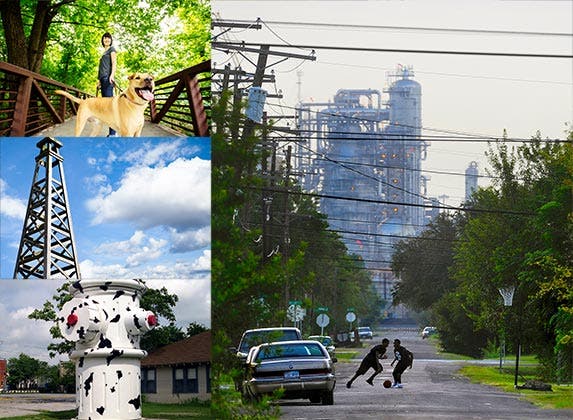 No. 3: Beaumont, Texas
Pamela Moore/E+/Getty Images,Inti St Clair/Blend Images/Getty Images, The Washington Post/Getty Images, ©Lori Martin Shutterstock.com
Texas' population and economy both have been growing rapidly, but that hasn't translated to success for every metro area in the state.
Beaumont and nearby Port Arthur receive low scores across the board, and the metro area ranks 3rd from the bottom in 2 categories: career advancement opportunities and quality of life.
On the first measure, high salaries in occupations likely to require a college degree are hard to come by. The median salary for management, professional and related occupations in this Texas Gulf coast area is just $46,722, the lowest of any city in our rankings, and the number of people working in those occupations is in the bottom 25 out of our 100.
Recent grads who move to the city also may find a lack of social opportunities. The metro area has relatively low numbers of 20-somethings and one of the lowest percentages of college-educated workers.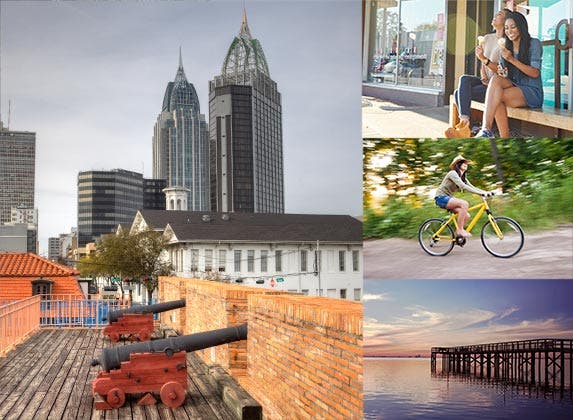 No. 2: Mobile, Alabama
RobCulpepper/DigitalVision/Getty Images, Corey Nolan/Getty Images, DenisTangneyJr/E+/GettyImages, Kim Hojnacki/Moment/Getty Images
Home to Alabama's only saltwater port, Mobile is another Gulf Coast city that may not be the best place to get a career off the starting block.
The city sports the 2nd lowest scores in 2 categories: career advancement and the paycheck potential. It has the lowest per-capita GDP of any city we considered, and workers in occupations that typically require a degree are some of the lowest compensated. The median income for sales and office workers in the Azalea City is just $31,597 a year.
Just finding an entry-level job may be difficult. The city has one of the highest rates of unemployment we found among people in their early 20s.
Finding other young, educated workers to kick back with also may be an issue, as the city has a relatively small number of college-educated workers.
With its warm weather and coastal scenery, Mobile does, however, fall into the top half of cities for quality of life.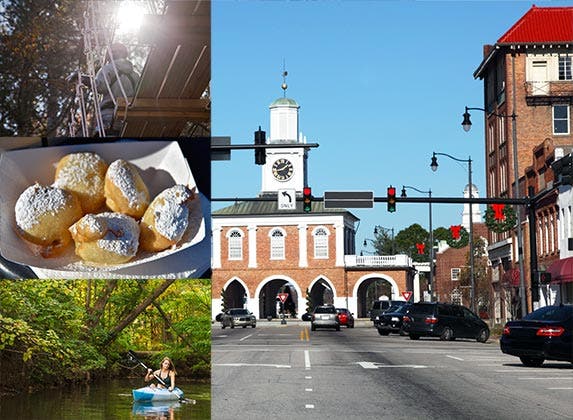 No. 1: Fayetteville, North Carolina
v, red_moon_rise/E+/Getty Images, CoreyJenkins/Image Source/Getty Images, Doxieone Photography/Moment Open/GettyImages
Home to one of the largest military bases in the country — Fort Bragg — Fayetteville fell to the bottom of our rankings for 2 big reasons: a lack of job prospects and a low ceiling on compensation for grads.
On job opportunities, the numbers are daunting: Fayetteville has the highest unemployment rate we found for those in their early 20s: a stratospheric 22.9%. The unemployment rate for college-degree holders of working age is the 3rd highest, at 5.9%.
But those who do land work may find much to enjoy about life in Fayetteville.
"There's a lot of places to eat, and a good variety of food" to serve the city's diverse population, says Andrew Craft, who moved to the city to take a photography job shortly after college.
"It's got a good mix of people because the military base is there, which I really like," Craft says.
Although he appreciates the appeal of large cities like San Francisco, Craft says he has enjoyed living in a place where he can afford to buy a home and save money so he can take a yearly international trip.
RATE SEARCH: And if you're ready to shop for a mortgage, find the best deal today by searching Bankrate.com.