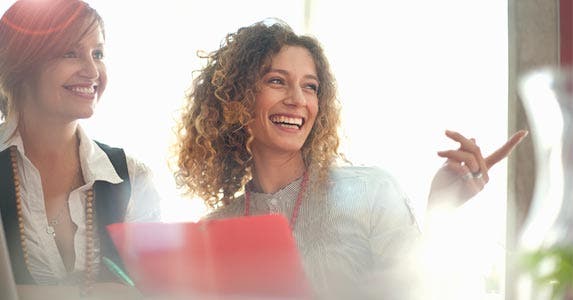 Workers who find their jobs engaging
According to a Gallup poll released in January 2015, only 31.5% of U.S. employees are engaged in their work.
Slightly more than half of workers are not engaged, meaning they are not involved in, enthusiastic about and committed to their jobs and workplace.
Although the numbers are pretty dismal in terms of work satisfaction, we managed to find some people who have landed great paying jobs and are satisfied with their work.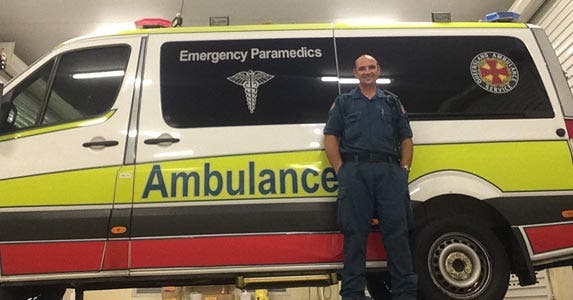 Advanced care paramedic
Photo courtesy of Keith McArdle
Salary range: $56,500 to $71,000
Keith McArdle loves his job as an advanced care paramedic in Queensland, Australia. He tried it for a week when he was 15 years old and fell in love with the work. But when he finished school, he joined the Army and took that career path instead.
Later in life, as he was considering a discharge from the Army, he thought he'd give the paramedicine field another try.
"I found that I loved it just as much then as I did when I was 15," he says.
McArdle says he loves that he can help people. He says that whether it's helping an elderly person up off the floor after they've fallen, attending to a serious car accident where a patient may need aggressive intervention to stabilize their condition or simply applying a Band-Aid to a child's cut finger, it's the helping he enjoys.
"I also enjoy that when you turn up for work, you never really know when the next job will be dispatched, nor what that job will be. It's certainly not a mundane, predictable career, and that's something I really enjoy," McArdle says.
And he says he gets paid well doing it. His salary range is $56,500 to $71,000.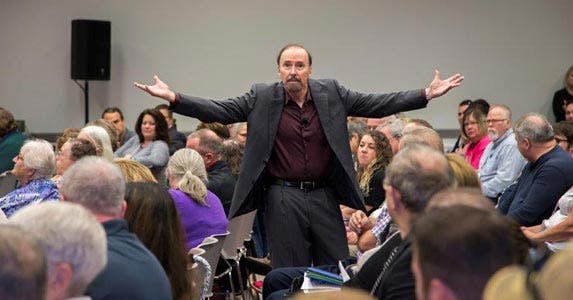 Motivational speaker
Photo courtesy of Barry Maher
Salary: $100,000+
Barry Maher is a motivational speaker and author with a 6-figure income who got started over 20 years ago when he wrote a business book that got a lot of publicity, and groups started asking him to speak.
"The sessions were highly rated and no one ever asked for their money back," Maher says. But it took thousands of hours of practice and hundreds of presentations to get him to the comfort level with speaking that he has today.
"People are always asking me how to become a speaker. The only way I know how is to speak whenever you get the chance and to work at getting the chance as often as you can. That usually means a lot of presentations to local service clubs," Maher says.
He says that Toastmasters International can help shorten the learning curve, but there's really no substitute for putting in the time.
Maher says the payoff is connecting with the audience — from the smiling woman who couldn't wait for the presentation to start to the guy in the back row who was planning to slip out the door if the session lagged.
"When that same guy later writes you an email and tells you how you helped his business or his career or even changed his life, it doesn't get any better than that," Maher says.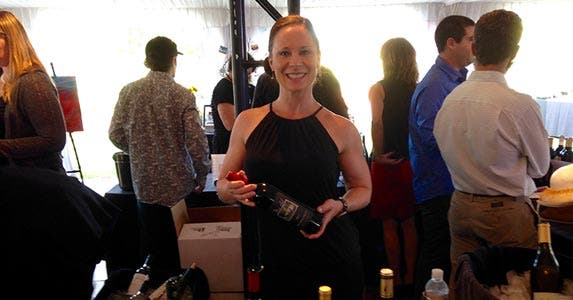 Wine consultant, special events manager
Photo courtesy of Jennifer Wiliamson
Estimated salary: $92,000
Jennifer Williamson is a wine consultant and special events manager. She sells wine all over the country. Her clients include a music teacher in Idaho and a Park Avenue investment banker.
"Not only do I get to drink exceptional wines, I also travel all over the country pouring wines at various events," she says.
She first put herself through college waiting tables, and then her career path took her from working in public relations to becoming a CEO in the nonprofit sector.
In 2012, the company she was working for was restructuring, and she was laid off. That same day, she found an ad on Craigslist for her current position.
"I got the news and applied. This was a Tuesday. I was hired on the spot the following Saturday and am now one of the top salespeople in my company," Williamson says.
She estimates she will make $92,000 this year.
For anyone seeking to become a wine consultant, Williamson advises you should first have a passion for wine, excellent communication skills and a "never say die" mentality. You must have the ability to immediately connect with others.
Most of her sales occur over the phone, so being able to build rapport within minutes is critical.
"I couldn't imagine a better career," she says.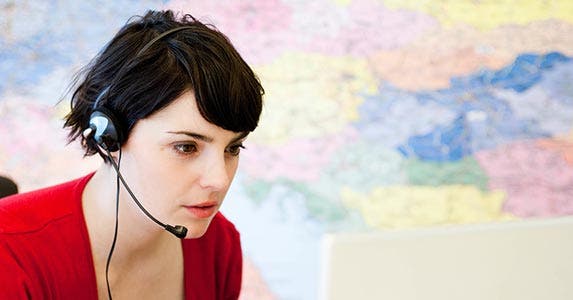 Travel agent connecting people to healers
Brigitte Sporrer/Cultura/Getty Images
Estimated salary: $200,000
Elizabeth Megan is the owner of Hidden Healer Tours, a company that brings people to traditional healers in places such as Indonesia, Ecuador and Fiji. She says her clients have included athletes and celebrities.
"What I love about the job is the travel and helping people feel better," she says.
Megan says she got started in the field when she had a health condition that was solved by a healer in Indonesia.
To do the type of work she does, Megan says she has had to gain the trust of villagers in Indonesia, and this took time. "I tried out many healers until I found the ones who helped people overcome weight issues, depression, pain, etc.," Megan says.
In addition to loving the travel and her clients, Megan says she enjoys visiting villages where in some cases she was the first American they had ever met. In Indonesia, she even visited a village where the people had never heard of America or the United States.
The trips vary in price based on group trips or individual trips, but are typically more than $5,000. Megan says she makes about $200,000 a year.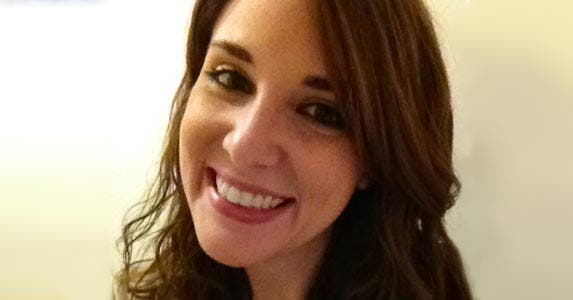 Psychotherapist
Photo courtesy of Keeley Teemsma
Estimated salary: $100,000+
Keeley Teemsma, is a psychotherapist in Brooklyn, New York. She started her career working in research after finishing her first master's degree at 22. But life crisis arose and she felt miserable.
She began shopping for another graduate program and came upon clinical social work at New York University. She entered their program and graduated in 2009.
After graduating, she eventually landed a director position that wasn't for her. "After only 4 months, I left and went into private practice full-time," Teemsma says.
Despite paying out of pocket for health insurance and not having paid time off, she says her income is still substantially higher, she's happier and she's doesn't have to answer to a boss.
"I have freedom in terms of both finances and time. I'm able to incorporate some really creative things into my practice and even get to have my cats in my office. I'm not tired or anxious anymore," she says.
Teemsma says she can concentrate more on her patients' care than if she continued to work for the previous organization.
Her advice to anyone interested in her field is to brand yourself well and find a niche market. Take a financial risk and use paid advertising even if it seems expensive.