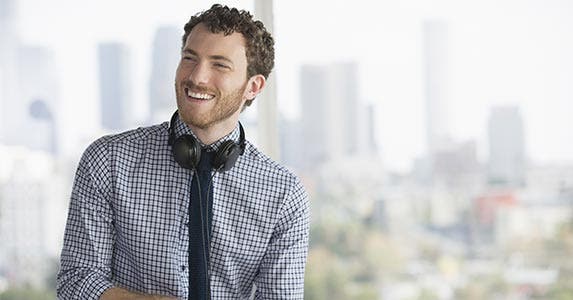 Make money on social media
There's no denying it: Social media plays a big part in our day-to-day lives. Whether it's through Facebook, Twitter, Snapchat or Instagram, many people spend hours of their day creating perfectly curated profiles.
You might have a witty and fun timeline of tweets or flawlessly filtered Instagram profile, but the real social media stars are the ones cashing in on their accounts.
Here are ways you can score major money using social media. #Winning.
RATE SEARCH: Shop Bankrate for the best high-yield CD rates.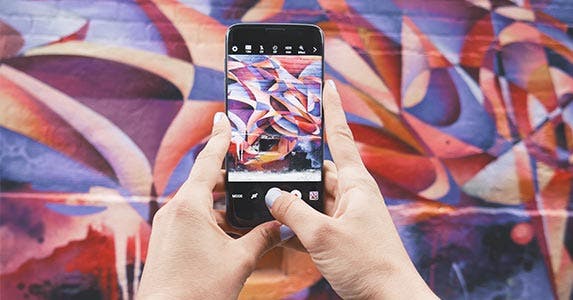 Rack up followers
Patrick Tomass/Unsplash
Scoring a high number of followers on your Instagram and Twitter accounts will get you more than just likes and retweets. The more followers you have, the better chance you have to boost your bank account.
Companies seek "social influencers" (aka, social media superstars) to reach a broader audience.
According to data from Capitv8, a company that specializes in social analytics, if you have 100,000 to 500,000 followers, you can make $5,000 per post on Instagram and $2,000 on Twitter.  
If you have 1 million to 3 million followers, an Instagram post is worth $50,000, while a Twitter post can get you $20,000. For people with 7 million (or over) followers, you can get $150,000 for an Instagram post or $60,000 on Twitter.
All those Instagram posts from the Kardashian sisters posing with diet drinks suddenly make much more sense.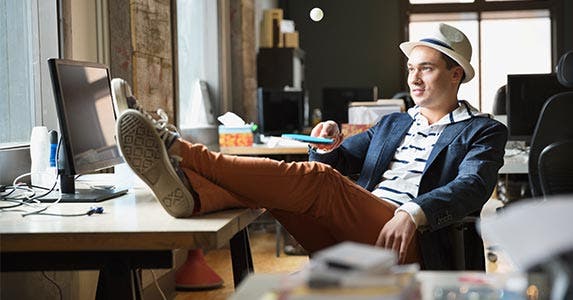 Share your experiences, opinions
HeroImages/Getty Images
Did you have a horrible experience at a particular restaurant or airline? Instead of just griping to your friends about the situation, turn to social media.
Many companies take complaints that are posted on social media very seriously, and they will work quickly to show the public they care about their customers. Often, a company might offer you discounts, a refund or even freebies to help keep their brand's image in good condition.
One horror story runs the risk of going viral, tarnishing the company's brand in the process.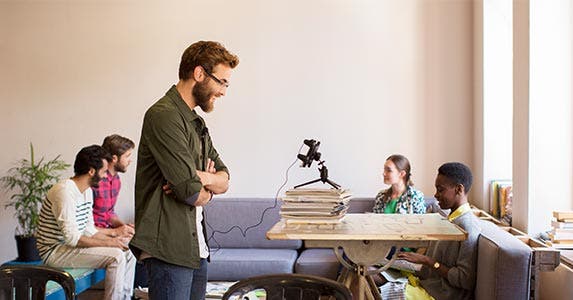 Showcase your skills
Caiaimage/MartinBarraud/Getty Images
Chances are, you've heard a story or two about someone making a social media misstep and having it affect their professional career in a negative way. But, your social media accounts can also work to your advantage in the workplace.
Social media serve as the perfect places to showcase your skills, and possibly land you gigs or job offers. Tweet articles in your field of work that interest you, and you might catch the eye of a recruiter. Use social media to interact with peers you professionally admire, and you might find yourself quickly climbing the corporate ladder.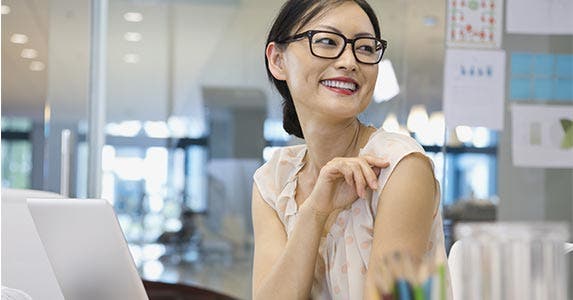 Become an Amazon Associate
HeroImages/Getty Images
You've probably spent a good deal of time at one point or another browsing through Amazon's massive selection of products for sale. Why not combine your love for internet browsing with social media to make some money? The Amazon Associates program is worth taking a look at.
Simply sign up for affiliate programs and provide your followers with links to Amazon products.
If your followers end up clicking on the link to the product and buying Amazon products, you'll get a cut. Sometimes, you can even earn up to 10% in referral fees.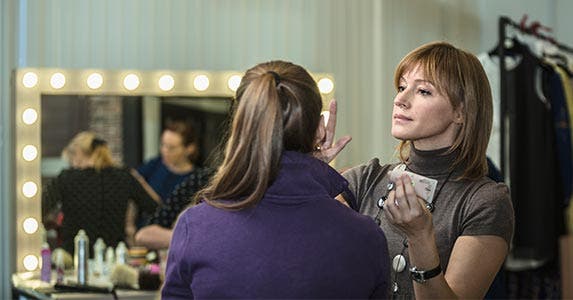 Promote your brand
VladimirGodnik/Getty Images
You can also use your social media accounts to score customers if you have your own business.
Promote your business or brand, and cash in on all the new customers you snag. The beauty of social media is the ability to gain access to a massive audience with the click of a button.
The brand you promote doesn't have to be your day job, either.
Boost the number in your bank account by cashing in on a side gig, and use social media to promote it.
Whether you have mad makeup skills or a knack for being a DJ, let your followers know your talents.
RATE SEARCH: Try shopping today for the best mortgage deal on Bankrate.com.