Companies that pay student loans
If you're struggling with paying off your student loans, maybe you're just working for the wrong boss.
With student debt growing, some companies see paying their workers' college debt as a way to help employees and keep them on the payroll longer.
A survey this year by the job-search firm Beyond found that 67% of respondents said they would be more willing to accept a job offer if a loan repayment assistance program were part of the benefits package.
That's why LendEDU is offering it. "We believe this benefit will be an attractive recruiting and retention tool," says CEO Nate Matherson.
The benefit is considered taxable income. Still, PricewaterhouseCoopers says if the company pays $1,200 per year toward the loan, it can reduce a student loan principal and interest by as much as $10,000 and shorten the payoff period by up to 3 years.
So far, this is a mini-trend. The Society for Human Resource Management's 2015 Employee Benefits survey showed that just 3% of employers offer the perk.
Even so, Mark Kantrowitz, publisher and vice president of college scholarship site Cappex.com, says as more employers start student loan repayment assistance, the benefit will pick up support.
"The pressure on Congress to make them tax-free will increase," he says.
Jennifer Hanson, Fidelity head of associate experience and benefits, says student loans are forcing some employees to put off major life decisions.
These companies, including Fidelity, got the message.
FREE TOOL: Check your credit report now, before you apply for a new job.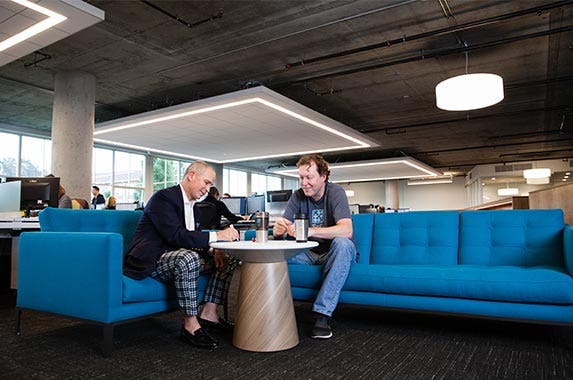 SoFi
Sofi
Perk: $200/month
Cap: None
The online lender in San Francisco, Social Finance, or SoFi, administers this benefit for other companies but also offers it to its own employees. The benefit recently launched, with SoFi contributing $200 per eligible employee per month to pay down their student loan and no caps during their employment with the company. All employees are eligible if they have a qualified student loan from a U.S. college in their name.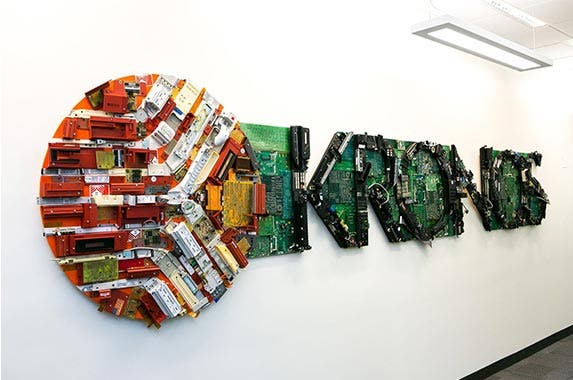 Kronos
Kronos
Perk: $500 annually
Cap: None
The Chelmsford, Massachusetts-based, workforce management software provider contributes up to $500 per year to pay employees' student loans. All U.S. employees are eligible and the benefit lasts indefinitely as long as the employee remains with the company. Kronos has partnered with SoFi to administer the benefit — which the company estimates would be of interest to up to 1,000 employees.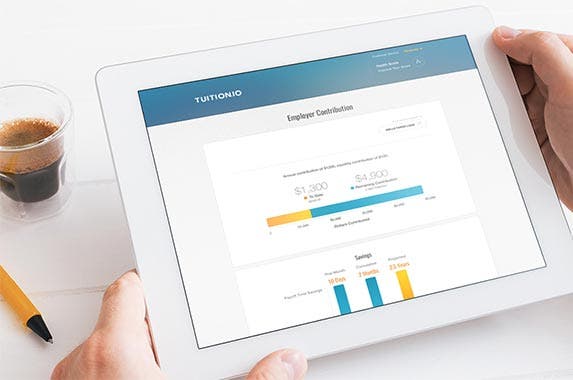 Tuition.IO
Tuition.IO
Perk: $100/month
Cap: None
The employee benefit servicing company, Tuition.IO, pays $100 per month toward the payoff of a student loan to all full-time employees. It is available as long as the employee works for the company. The program has been running for 6 months and has reached a 44% adoption rate.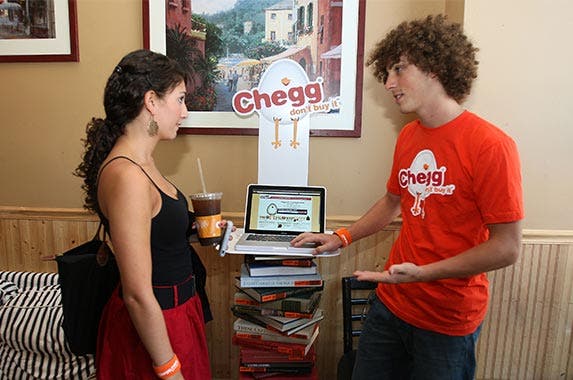 Chegg
Jim Rogash / Stringer/Getty
Perk: $1,000 annually
Cap: None
The tutoring and textbook site pays $1,000 annually (less taxes) to help employees pay down student loan debt. There is no lifetime cap for employees, just the annual cap. Chegg's employees in Santa Clara, California, enroll in the program through the servicer Tuition.IO. Chegg, in turn, pays Tuition.IO, which then pays the loan holder directly.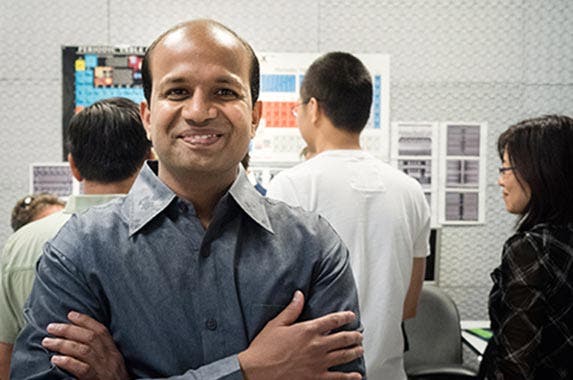 Nvidia
Nvidia
Perk: $6,000 annually
Cap: $30,000
Santa Clara, California-based, gaming-equipment provider Nvidia helps employees pay down student debt. Workers who received their degrees in the past 3 years are eligible to receive up to $6,000 per year up to $30,000 toward their student loans. Many employees have advanced degrees, so student loan debt is commonly in excess of $40,000. The payment is made directly each month to student loan servicer EdAssist.
RATE SEARCH: If you're in the market for a student loan, check out the rates today at Bankrate.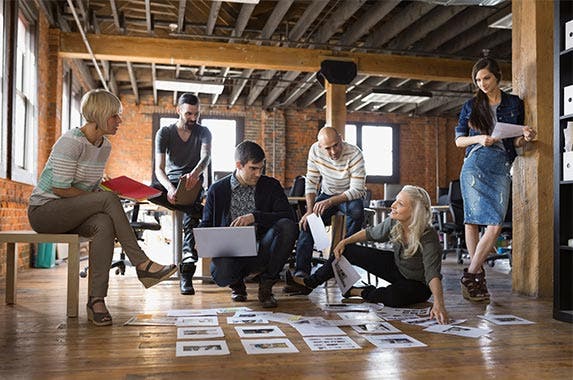 LendEDU
Hero Images/Getty
Perk: $200/month
Cap: $2,400 annually
Student loan refinancing website LendEDU in Cedar Rapids, Iowa, will pay $2,400 per year to employees with student loan debt. The company will pay $200 per month toward the employee's student loan balance to help expedite repayment. This benefit was designed to help current and future employees reduce student loan principal and interest obligations, and ultimately shorten the payoff period.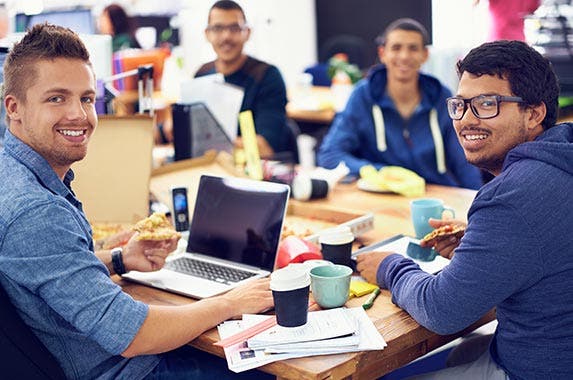 Gradifi
Yuri_Arcurs/Getty
Perk: $250/month
Cap: $10,000
Student loan payment servicer Gradifi in Boston offers a loan repayment benefit for its 28 Boston-based employees. The company will pay back $10,000 in student loans for an employee over 5 years, paying $250 per month. So far, Gradifi has signed 30 companies to its service, with more expected to come on line this year, says CEO Tim DeMello.
RATE SEARCH: Are you in need of a student loan? Look over the rates at Bankrate today.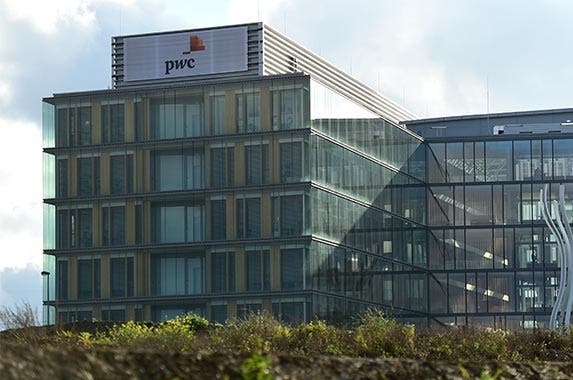 PricewaterhouseCoopers
EMMANUEL DUNAND/Getty Images
Perk: $1,200 annually
Cap: $10,000
The accounting giant will pay $1,200 per year toward the repayment of a student loan up to $10,000 for employees with 1 to 6 years of work experience. The benefit will be available to about 22,000 of PwC's U.S. employees, or more than 45% of its U.S. employee base, and is handled for PwC by the servicer Gradifi.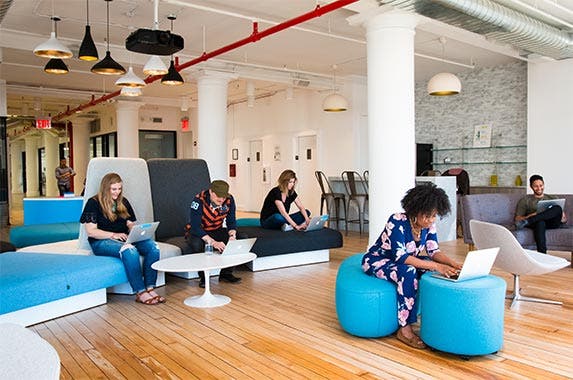 CommonBond
CommonBond
Perk: $100/month
Cap: $1,200 annually (until paid off)
CommonBond, a lending platform for student loan borrowers, estimates that half of its employees have student loans. It provides employee up to $100 per month, up to $1,200 per year, to help pay down their loans. The benefit lasts until the loan is paid off, as long as the person is employed at CommonBond.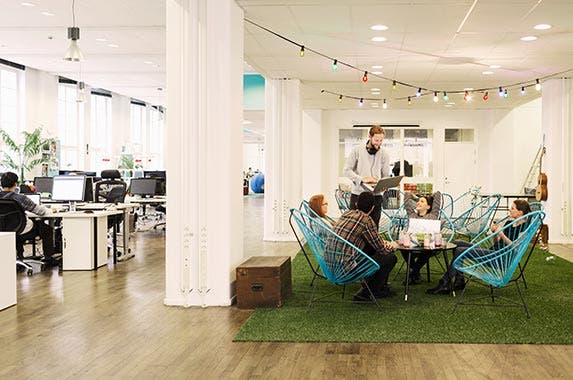 Connelly Partners
Maskot/Getty
Perk: $100/month; increases annually
Cap: $5,000 over 5 years, then $1,000 for the 6th year
Connelly Partners, a Boston advertising company, offers a student loan repayment of $10,000 over 5 years. The first-year repayment is $100 per month for the year and increases by $25 per month each year. Then, the company makes a lump-sum contribution of $1,000 for the 6th year.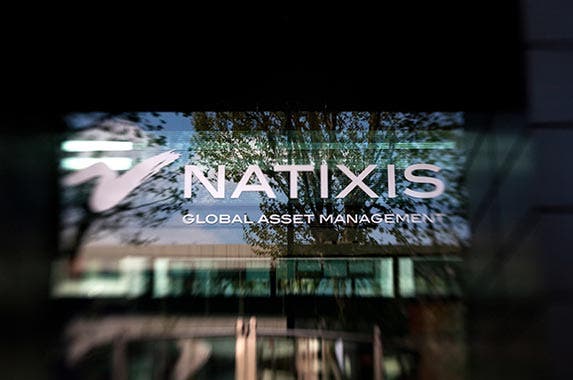 Natixis Global Asset Management
AFP / Stringer/Getty Images
Perk: $5,000 after 5 years of employment, with further perks
Cap: N/A
Boston-based Natixis contributes $5,000 to full-time employees who have been with Natixis for at least 5 years and have outstanding federal Stafford or Perkins loans. Employees have the opportunity to earn an additional $1,000 each year over the next 5 years, toward their student loans if they remain with the company.
A company study found that nearly 1 in 4 (23%) Americans and more than a third (35%) of millennials who do not contribute to a company-sponsored retirement plan cite the need to pay off student loans as a factor.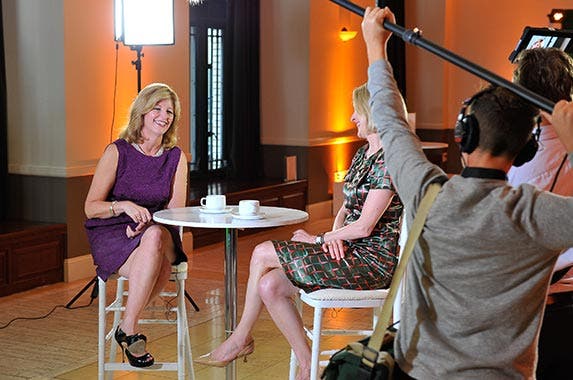 Fidelity Investments
Steve Jennings/Stringer/GettyImages
Perk: $2,000 annually
Cap: $10,000
Fidelity Investments estimates that 25% of its employees are encumbered by student loans. The investment management company helps employees pay down student debt through its Step Ahead Student Loan Assistance program. Fidelity makes an annual contribution of up to $2,000, up to a cap of $10,000. The payment is made directly to a student loan servicer. The benefit is paid monthly and not tied to retention, so employees don't have to pay it back if they leave.
RATE SEARCH: If you're looking for a student loan, check out the rates at Bankrate now.