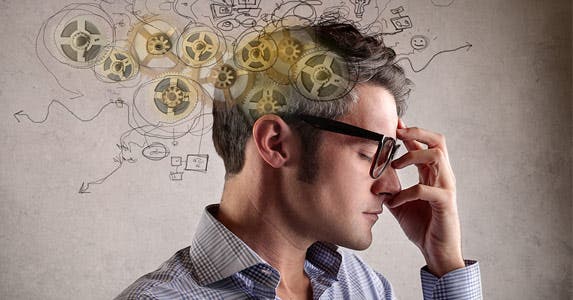 How cognitive bias affects investments
Thinking is hard work. Your brain uses more energy than any other organ, hogging up to 20 percent of the total energy required by your body. Just like your computer adjusts energy use in order to run more efficiently, your brain relies on shortcuts to make decisions easier.
These shortcuts or rules of thumb allow your brain to make snap judgments about potentially stupefying topics. Skimping on complex decisions such as those involved with investing saves some computing power for important tasks like dodging traffic and getting to work on time.
"The brain essentially follows heuristics or rules of thumb that we have learned through our life, and from those it creates biases, rules of thumb, that are shortcuts," says Michael Falk, CFA, partner at Focus Consulting Group, and a partner and chief strategist at Mauka Capital.
"Our brain is wired to do certain things that are beneficial to our humanity, not necessarily to our decision processes," he says.
On an evolutionary basis, cognitive biases are great. But they can cost you money and lead to poor investing decisions if you're not paying attention.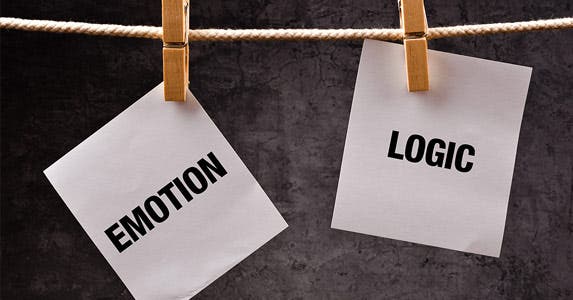 Prospect theory
Before behavioral finance became a thing, the prevailing belief was that people make decisions based on logic and rational thought, a notion called expected utility theory.
"'Rational' is a loaded term; rational is making the assumption that we make our investment decisions based upon perfect knowledge of our own utility of desires and maybe even the utility of the investment," says Falk.
But people are emotional, not rational. No matter how much we stare at our computers, we can't think like one.
The concept of prospect theory was introduced in the late 1970s by Daniel Kahneman and Amos Tversky. Kahneman won a Nobel Prize for their efforts several years after Tversky's death. In a nutshell, they found that people weigh gains and losses differently and that influences their behavior.
One example: "If you have a choice between a win of $75, or a win of $100 and a loss of $25, you'd much prefer the single win of $75 because it's hard to win and then to lose a little bit," says Michael Schill, professor of business administration at Darden School of Business at the University of Virginia.
Losing the $25, or even facing the possibility of losing $25 after the promise of a sure-thing opportunity, is enough to tweak the old brain box.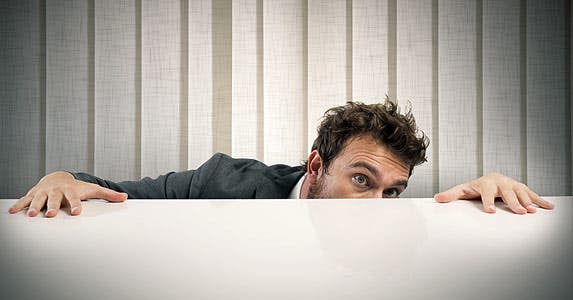 Loss aversion
The pain of losing money is more salient to humans than the tingly feelings of joy from an equal gain. The official term for that principle is loss aversion, and it came out of the prospect theory developed by Kahneman and Tversky.
"We weigh our losses twice as heavily as we weigh our gains. Think of it as basic 2-to-1," says Falk.
"The scary thing is that (for) people who are retired and invested, the estimate goes up to 5-to-1," he says.
People will actually go to great lengths to avoid losses or recognize them. Loss aversion leads investors to double down on bad decisions, effectively throwing good money after bad in a fun twist known as "sunk cost fallacy." Sunk cost fallacy is when you hang on to a loser in the hopes of eventually recouping some of your money, likely losing money in the process.
"Investors will tend to hang on to losers and sell their winners," Schill says.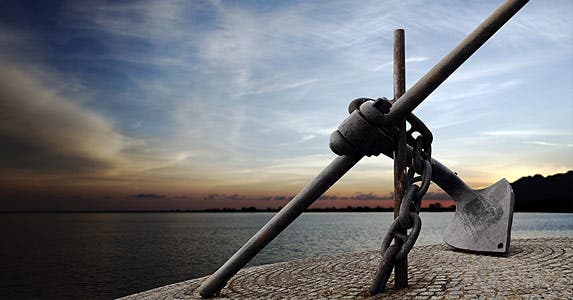 Anchoring
Most people have trouble understanding big numbers. To get your arms around a particular number, your brain may use anchoring to understand one number by comparing it to another one. Unfortunately, the number is usually some random flotsam rather than a significant metric.
Investors often get hung up on a random number and use it as a yardstick by which other decisions will be made. For instance, one experiment looked at what makes investors likely to accept a merger in a company they own.
"The finding was that mergers where the acquiring firm offered more than the 52-week high for the stock were much more likely to be successful than when the company offered less than the 52-week high," says Schill.
"Investors' willingness to be enthusiastic about a deal depends not necessarily on the underlying value, but whether the investors feel like they are getting some kind of premium on what they could have gotten had they sold sometime during the past year," he says.
The market value of the stock can be completely unrelated to the actual value of the company. Fundamental metrics such as price to earnings or earnings before interest, taxes, depreciation and amortization, or EBITDA, rather than a past stock price, would be a better gauge.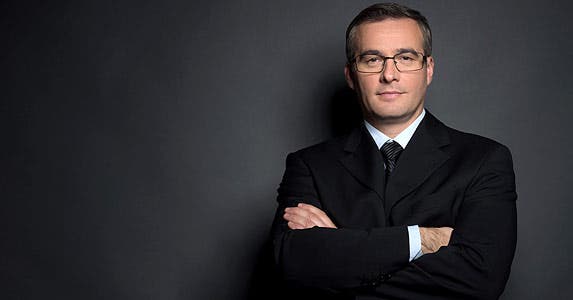 Overconfidence
Overconfidence can be dicey when decisions involve things that are incredibly complicated or simply unknowable. For instance, lots of people believe they can predict the direction of the stock market, despite the demonstrably terrible aptitudes humans have for estimating actual facts — much less divining the future.
A quick test illustrates how easy it is to be overconfident in your predictive abilities; the question asks subjects to estimate the weight of an adult blue whale within a wide range.
"The true weight is 125 tons, but it is very rare that people will put confidence bands that include 125 tons. You'll find that maybe 10 percent do," Schill says.
Confidence band is a term used in statistical analysis and covers a wide range of data points, so people guessed a range of weights for blue whales but still missed the true figure.
Basically, people don't know what they don't know, and often underestimate the risks associated with unknown variables.
"That becomes very problematic for investments where things are very risky," Schill says.
On the other hand, it's a useful adaptation to blithely discount the unknown in order to function.
"Navigating the world could be paralyzing if we appreciated how uncertain things really are. In order to get up in the morning, you have this cognitive bias that things aren't as uncertain as they really are," says Schill.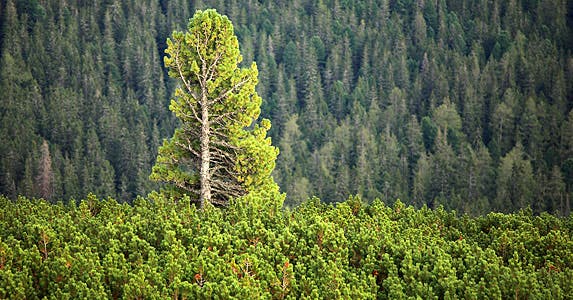 Status quo bias
Rationally, it's easy to understand that nothing lasts forever. But people have short memories for some events, which leads them to do nothing, or to stick with previous decisions, known as "status quo bias." For instance, when the stock market goes down, people behave as though the stock market will always be on a downward trajectory. When a stock goes up, investors pile in beyond the limits of reason on the hope or belief that the streak will continue.
"You're watching the news or reading the newspaper or talking to friends at a cocktail party. And you hear about an investment that is going up. That is the shiny object; we want some of that. Who wouldn't want an investment that has gone up? The problem is that it's already done that," Falk says.
Trees don't grow to the sky.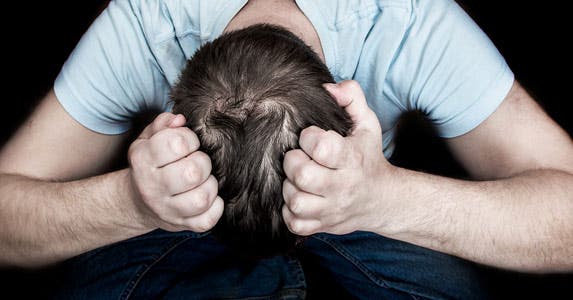 Regret bias
Falling for the mistaken belief that the trends that are underway will go on indefinitely leads to another psychological quirk. "Another bias kicks in and that is called regret bias," Falk says.
This may sound a little familiar — chasing returns and hopscotching between investment trends is one of the biggest culprits underlying the meager returns small investors often receive.
"So you begin with status quo bias: that which is happening will continue to happen. You buy what is going up; then you get regret bias — you don't like what is going on and get out. You've compounded your effect," says Falk.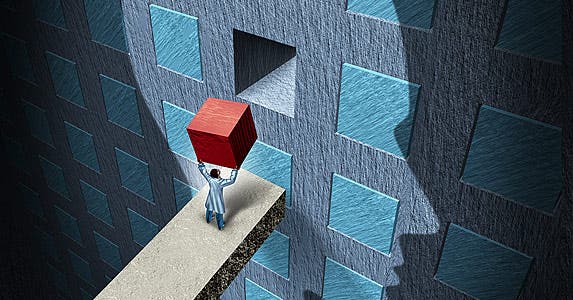 Beat your biases
There are plenty of ways to waste money in life; it's frustrating to realize that you are your own worst enemy.
Having a system for evaluating investments and making decisions can help you slow down and think clearly. Falk recommends using a simple checklist. "When you're building the system — that little checklist — you're in a cold state, an analytical state," he says.
"Make them all yes or no questions and use an odd number: 5 or 7. When you are done, tally your total and then you have the answer," he says.
If your questions yield a preponderance of affirmative answers, you get the go-ahead. If "no's" dominate, then give the issue more thought.
Here are a few examples of potential questions for your list, according to Falk.
Do you really need this?
Have you figured out how this adds value to what you already have?
Has it gone up recently? Is that why you are looking at it?
Dispassionate and prudent financial planning may not sound exciting, but it is the best way to maximize your investing dollars to fund all the exciting things you want to do.