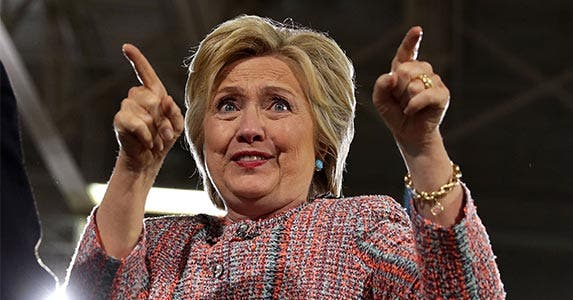 Money issues for the former first lady
If Democratic presidential candidate Hillary Clinton wins the election, it will be an opportunity to consider rearranging your investment portfolio.
(Note that we have an accompanying story on doing the same if the winner is her Republican opponent, Donald Trump.)
Clinton has been fairly specific about where she stands on some money and business issues. Based on information from her campaign website, we outline areas in which her position on financial matters could impact certain industries — and stock sectors.
"There are some fairly clear social objectives that Hillary Clinton has put forth that could help the markets," says Chuck Fulkerson, director of education at Online Trading Academy, a stock investing and trading educational program.
Should the former first lady, U.S. senator and secretary of state win in November, you can Clinton-proof your investment portfolio with some of these stocks.  
RATE SEARCH: Even if yours isn't a huge salary, you might want to put some money in certificates of deposit. You'll find great CD rates today at Bankrate.com.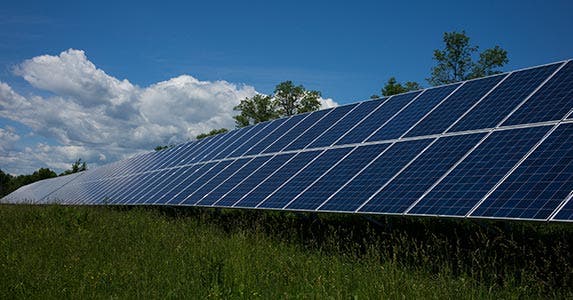 Solar and other renewable energy
Robert Nickelsberg/Getty Images
Clinton would set national goals to install 500 million solar panels and generate enough renewable energy to power every home in America. She also says she would cut energy waste in homes, schools and hospitals, and reduce U.S. oil consumption by one-third.
Under her presidency, Clinton says the Unites States would lead the world in the fight against climate change by bringing greenhouse gas emissions within the next decade to 30% below where they were in 2005, "and keep going."
Renewable energy stocks have struggled as the price of oil has fallen. "But as oil prices have begun rising and with the potential in more government-sponsored infrastructure investments, companies like FirstSolar (FSLR) and Terra Form Power (TERP) could see a lot of room for upside growth," Fulkerson says.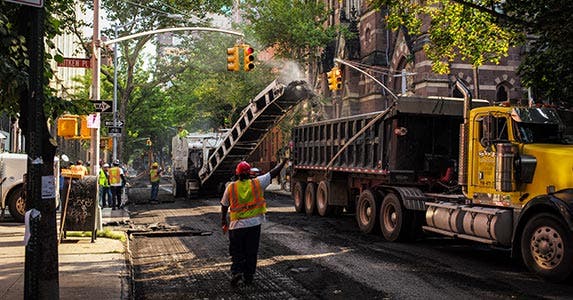 Construction
Robert Nickelsberg/Getty Images
Clinton would increase spending on public works projects by $275 billion over 5 years to support critical transportation improvements, according to her website.
"That would be a huge boon to Caterpillar Inc. (CAT) sales and publicly traded building materials companies like U.S. Concrete Inc. (USCR) or Martin Marietta Materials Inc. (MLM)," says Jeff Reeves, analyst and executive editor of InvestorPlace.com.
Under Clinton, the United States would harness public and private capital to fix and build new roads and bridges, expand public transportation and give every American access to broadband internet, her website says.
"It can be difficult to directly invest in companies benefiting from infrastructure, but Vulcan Materials Co. (VMC) is one that may see a benefit," says Samuel Rines, senior economist and portfolio strategist for Avalon Advisors in Houston. Vulcan is a major producer of concrete, asphalt and related construction materials.
RATE SEARCH: Looking for a house? You'll find the best mortgage rates today at Bankrate.com.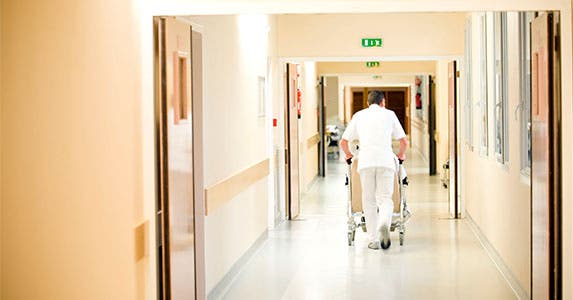 Health care
Andia/Getty Images
Clinton says in her platform that she would defend the Affordable Care Act and build on what President Barack Obama started, to slow the growth of out-of-pocket health care costs.
She also says she would crack down on rising prescription drug prices and hold drug companies accountable so that they grow by investing in research, not by jacking up costs.
And, the Democratic candidate says she would invest $2 billion per year in research into Alzheimer's disease and related disorders. 
Fulkerson, of Online Trading Academy, says he likes hospital management company Universal Health Services (UHS) and WellCare Health Group (WCG), a provider of Medicare and Medicaid health plans, if Clinton is elected and the Affordable Care Act remains intact.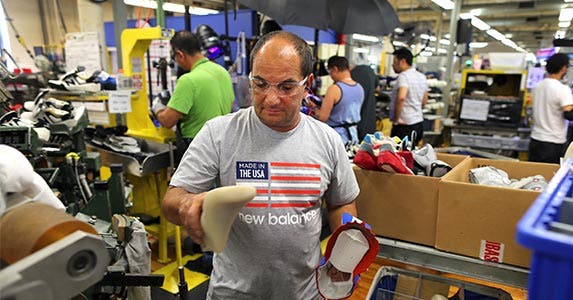 Manufacturing
Boston Globe/Getty Images
Clinton says she would strengthen investment in American manufacturing, "so we make it in America."
Her plan calls for revitalizing the hardest-hit manufacturing centers by creating tax incentives to encourage investment in communities that have faced or are about to face significant industrial job losses.
She says she would create incentives for companies to bring back jobs to the United States by making it the most attractive location for investment, and she would crack down on companies that send earning overseas.
Greg McBride, CFA, senior vice president and chief financial analyst for Bankrate.com, says investors wanting to capitalize on these policies would be better off buying into funds rather individual manufacturing stocks.
"An exchange-traded fund or mutual fund investing in the industrials and manufacturing sectors would provide the exposure investors are seeking, but at lower risk than investing in individual stocks," he says.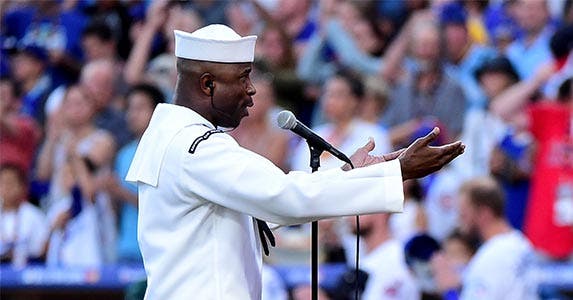 Defense
Harry How/Getty Images
As secretary of state, Clinton advocated for U.S. intervention in Libya, backed Israel and urged President Obama to arm Syrian rebels in the fight against the Islamic State group, or ISIS, her campaign notes.
Clinton's platform says she would "keep Americans safe and secure by defending our core values and leading with principle." She also says she would work to defeat ISIS and to counter global terrorism and the ideologies that drive it.
McBride's advice for investing in manufacturing: doing so via mutual funds or ETFs and not individual stocks; the same holds true for defense. "Investors are better off investing in the entire sector," he says.
RATE SEARCH: If you need to stash some cash in a savings account, consider the competitive rates available on Bankrate.com.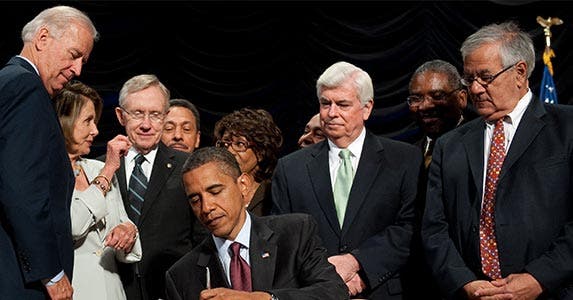 Banking
SAUL LOEB/Getty Images
The Democratic presidential candidate would veto any Republican efforts to repeal or weaken the Dodd-Frank financial reform law, her campaign website says.
In addition, she says she would continue the Obama administration's efforts to "tackle dangerous risks in the big banks and elsewhere in the financial system" and hold individuals and institutions accountable when they break finance and banking laws.
Rines, of Avalon Advisors, makes a distinction between larger and smaller banks when it comes to investing based on Clinton's stance. "The more regulated banks — the large 'too-big-to-fail' ones — would be good to avoid, but the smaller super-regionals without the too-big-to-fail moniker may still be investable," he says.