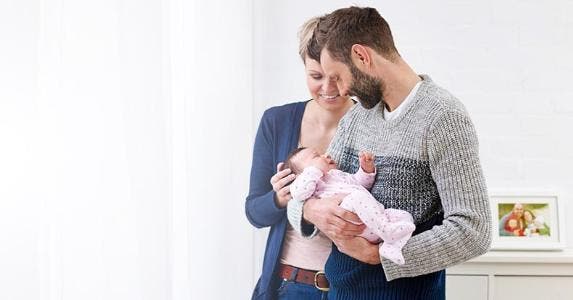 iStock.com/Dean Mitchell
There are plenty of signs that tell you when you've become an adult: You have a 401(k) or at least a job with benefits, and you're thinking more often about getting a good night's sleep instead of partying until dawn. But just because you've recognized that your days of youthful nonchalance are behind you doesn't mean you're sure about when to take one of the most grown-up steps of all: buying life insurance.
Having a policy that goes beyond the basic coverage offered by an employer is smart, especially as you hit major life events.
"Life insurance needs change over time because of things like marriage, the birth of a child or a new job," says Stephen Pontecorvo, a vice president with MetLife in Bridgewater, New Jersey. "Basically, if you have children or other people who depend on the money you earn, you need life insurance."
A couple of milestones are particularly big triggers for buying life insurance.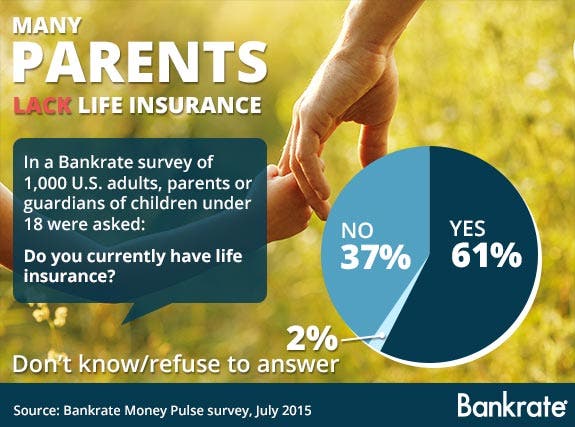 Babies need more protection than diapers
When a baby is on the way, you have a list of things to buy — from diapers to stuffed dinosaurs — and big decisions to make, such as choosing a name. Add life insurance to that list because you'll need to have money in place to replace your income if you die before that baby is old enough to earn his or her own keep.
Buying life insurance when you're having a baby is absolutely a "no-brainer," says Dana Tatro, a senior vice president with MassMutual in Springfield, Massachusetts.
"By this point in your life, you've likely experienced the loss, illness or accident of a loved one that made you stop and think," he says. "It's those poignant moments in life that are lessons for all of us."
Homebuyer needs more than home insurance
Buying a house is another "aha" moment when you need to buy life insurance, says Tatro.
Unless you pay cash, when you buy a home you take on a huge debt that must be repaid. If you buy a $250,000 home and make a down payment of 20%, you'd still have a mortgage balance of $200,000.
If you die and your income disappears, your partner might not be able to afford the mortgage payments and could be forced to sell your home in the midst of coping with the tragedy of a life cut short. A life insurance policy payout could be used to make the payments or pay off the debt in full.
"If you have dependents or major debts, some life insurance is surely better than no life insurance," says MetLife's Pontecorvo.