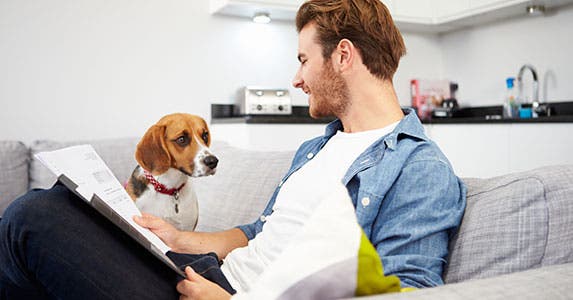 Pet insurance does that?
Pets are big business. This year alone, the industry trade group the American Pet Products Association predicts pet owners will spend more than $60 billion on their animals. While the largest chunk of that money goes to food and other supplies, a sizable share — nearly $16 billion — will be spent on veterinary care, according to association data.
Pet insurance helps cover those vet bills. As with health coverage for humans, pet insurance plans vary, especially when it comes to their monthly premiums, deductibles and fine print.
"Pet insurance works, and we believe everyone should have it, especially since there are more advanced veterinary specialists and treatments available than ever before," says Rusty Sproat, CEO and founder of Figo Pet Insurance.
"But pet owners need to do their research," he cautions. "Some companies don't cover the actual veterinary visits that are related to a covered accident or illness. Other companies make their deductible per condition, rather than annual."
If you're shopping around for a pet policy, you'd better know a few general things about pet insurance that may not be obvious.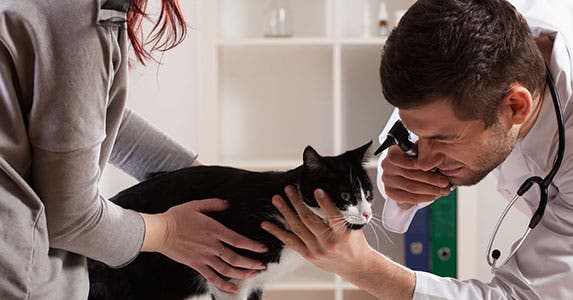 No out-of-network worries
Unlike health insurance for humans, most pet insurance policies do not limit pet owners to a network of approved veterinarians.
Provider networks aren't common with pet insurance because most policies reimburse the owner, not the vet, explains Dr. Jules Benson, chief veterinary medical officer for Petplan pet insurance.
"This means that you can take your pet to any licensed veterinarian for treatment," he says. "Sometimes I actually envy the choice (I have) in terms of picking my pet's vet, compared to my own options for selecting a doctor."
Still, Benson says a wise pet owner will ask about any provider restrictions before buying a policy.
In addition to Petplan, Figo Pet Insurance, Trupanion, ASPCA Pet Health Insurance and others allow pet owners to select veterinary care without the restrictions of a coverage network.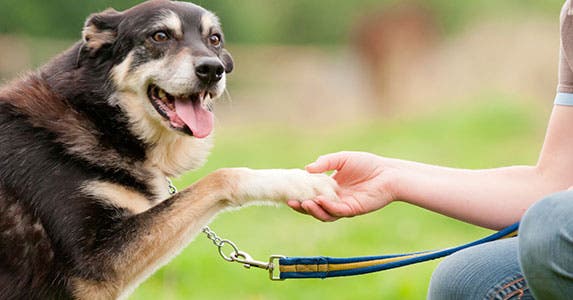 Even older pets can get coverage
Many owners of older pets assume they won't be able to get insurance coverage for their animal. But that's not necessarily true, says Dr. Eva Evans, a veterinarian in Nashville, Tennessee, who specializes in small animals. "Many companies will insure older pets up to a certain age," she says.
How old is too old? Age limits vary by company. Trupanion will cover any animal up to age 14. The age cutoffs for ASPCA Pet Health Insurance are 12 for dogs and 14 for cats. Figo has no age restriction.
But note that pet owners who wait until their pets are older to buy insurance often end up paying more and receiving less coverage. Evans says she has seen many policies for older pets that cover accidents, such as getting hit by a car, but exclude coverage for illnesses and diseases that are common among aging animals.
Owners of older animals should talk with their vet about whether obtaining coverage late in the pet's life makes financial sense, Evans says.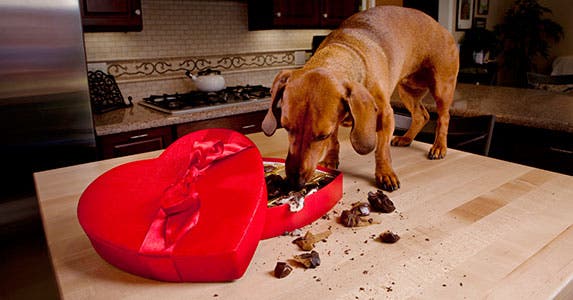 Accidents covered even if you're at fault
While exclusions will vary from 1 policy to the next, pet owners can take comfort in knowing that most pet insurance plans will cover an animal's medical costs even if the owner was somehow at fault.
"In my practice, I have seen many dogs treated for eating deadly sago palm or chocolate — things that were covered by their policies completely," says Evans. "Did you leave the chocolate on the table? Did you accidentally run over your dog in the driveway? Even situations like dogs left in hot cars with heat stroke will often have their medical bills covered by insurance."
But there is 1 key exception.
"Although most insurance plans will cover your pet's illness even if it was your fault, insurance does not cover malicious and intentional injuries to pets," Evans says.
Note that when you buy a policy, it may not take effect right away.
"There may be a waiting period between purchasing the policy and being able to use it," says Evans. "This can vary from 24 hours to several days for accidents and illness."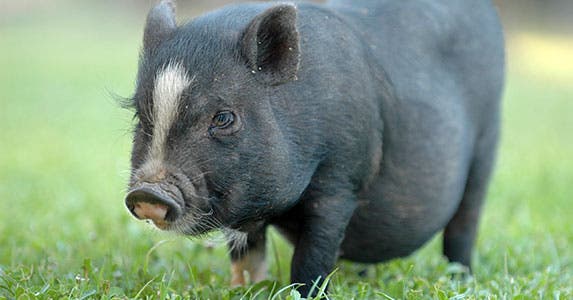 Coverage is available for exotic animals
Although we often think about pet insurance for dogs and cats, some companies offer policies for birds, reptiles and more.
"The most commonly insured pets are cats and dogs, but if you have a horse, pig or an exotic animal, they can be protected with insurance, too," says Petplan's Benson. "I would suggest talking with your veterinarian about their experience with health insurance for these animals and if there are any particular providers they recommend."
One company offering coverage for a broad array of exotic critters is Veterinary Pet Insurance, or VPI, which is part of Nationwide Insurance. VPI boasts that it sells policies for goats, potbellied pigs, iguanas, opossums and even hedgehogs.
While pet insurance premiums for dogs and cats are generally based on age and breed, owners of exotic animals often will need to get custom quotes.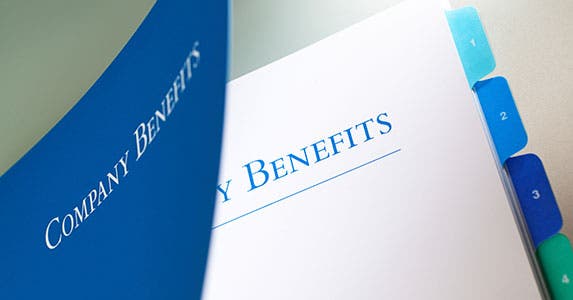 Your boss may help pay for your pet plan
Your employer may offer pet insurance, either now or in the very near future. Pet insurance is 1 of the fastest growing employee benefits in America, according to VPI, which says its coverage has been added as an employee benefit at more than 4,000 companies and organizations.
The insurer says companies offering VPI plans to workers include Chipotle Mexican Grill, Hewlett-Packard, Levi Strauss & Co., Microsoft, T-Mobile, Xerox, Adidas and Yahoo.
"Pet insurance can be added to a company's benefits package at no cost to the business," Deana Single, director of group accounts for VPI, says in a news release.
Employees pay discounted premiums, which vary from $10 to $34 per month, Single says.
But don't kiss the boss just yet. Workers may find a better deal by shopping around, says Dr. Kerri Marshall, a veterinarian with Trupanion.
"Before enrolling, be sure to research the company, as every pet insurance provider offers varying coverage, limits and policy options," says Marshall. "(You want to) make sure you're enrolling your pet with the best coverage — whether or not your employer offers it."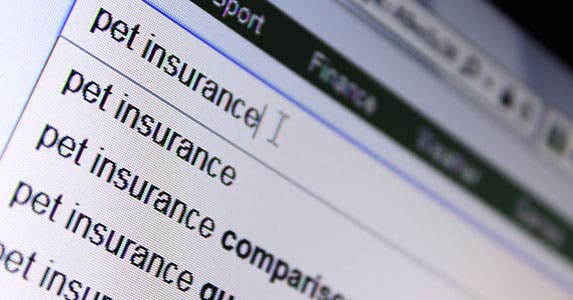 You can get pet insurance discounts
While the cost of pet insurance can vary dramatically, a number of providers offer a variety of discounts.
Petplan, for example, offers a 10% discount to AARP members.
"We know having a pet has numerous benefits for adults 50 and over," says Angela Jones, senior vice president of business development and lifestyle products at AARP Services. "Unfortunately, the annual costs of caring for a pet can be overwhelming, especially with unexpected illnesses and injuries."
Petplan also offers a 10% discount to active-duty military personnel, as well as veterans. You can even save 5% just by enrolling online.
Healthy Paws, another pet insurance provider, offers 10% discounts to anyone with a AAA membership. Numerous pet insurers offer a price break to customers who cover 2 or more pets.
"There are a lot of discounts out there," says Dr. Evans, the Nashville veterinarian. "So it's a good idea to ask when you enroll, because chances are you're going to find 1 that you qualify for."