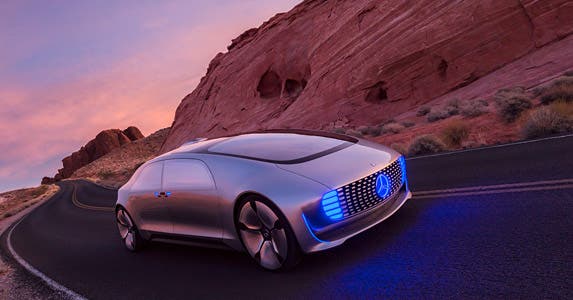 6 tech trends transforming insurance
One day soon, your car will drive itself, your health will be monitored remotely, storm damage to your home may be assessed by aerial drones and your doctor will see you via Skype.
From your front door to your front seat, from rooftop to waiting room, technology is quickly altering how we insure against life's most unpredictable and expensive risks.
"It's very similar to the personal computer industry in the late '80s and early '90s where all of this cool stuff was being created that didn't talk to each other," says Jody Holtzman, senior vice president of thought leadership for AARP. "There are tons of technology and opportunities again. The challenge will be to integrate them."
With a dizzying array of wearable fitness devices, pay-as-you-drive auto insurance incentives and "virtual doctor" telemedicine options already upon us, how can a savvy consumer separate the killer apps from the roadkill?
Here are a half-dozen insurance technology trends to start following now.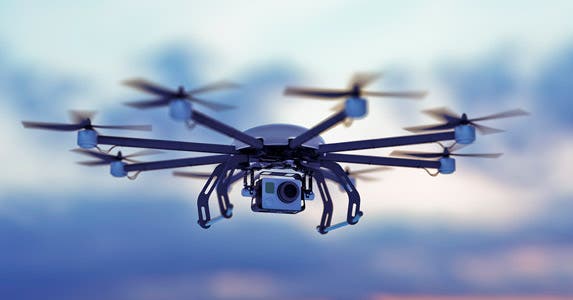 Drones as disaster claims adjusters
Home insurance companies view aerial drones as the faster, safer way to assess damage in the wake of hurricanes, tornadoes and other natural disasters. State Farm, USAA and Erie Insurance have all applied to the Federal Aviation Administration, or FAA, for permission to develop drone programs, with positive results so far.
"The FAA's proposed rules state you can't fly them at night and must maintain a line of sight with the drone," says attorney Maria Quintero, a partner in the Hinshaw & Culbertson law firm in San Francisco. "That's an excellent start."
Quintero says case law upholding aerial photography and Google Map street views bodes well for insurance drones. The greater hurdle may be navigating state privacy laws.
"In some states, drone use is trespass," she says. "In others, you have to get the consent of the adjacent landowners."
Quintero predicts insurance drones will ultimately be granted permission to take off.
"As a society, we're getting more used to giving over some control in order to streamline how we get things done because we see a higher benefit," she says. "In catastrophes, drones can provide that benefit."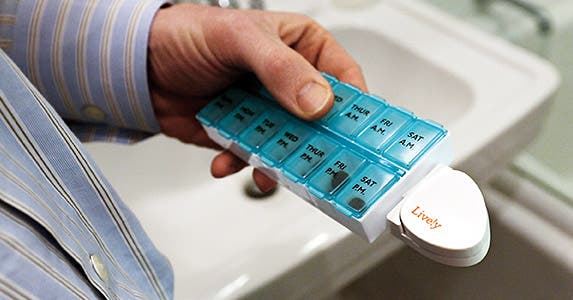 'Nana' tech: Turn on, tune in, stay well
America's youth may rule social media, but AARP's Holtzman says it's the nation's more than 100 million citizens over age 50 who will drive the coming "nana" technology explosion in health and wellness functionality.
After all, older Americans generate an estimated $7.1 trillion in annual economic activity now, and may account for more than half of U.S. gross domestic product by 2032, according to research done for AARP.
The market is responding — with gadgetry. From digital pill dispensers like MedMinder to wireless GPS elder-tracking systems such as PocketFinder to remote home health monitoring systems like grandCARE, independent living has never been easier for the aging and disabled.
Holtzman says successful products will integrate new functionality into devices we already use. Case in point: "Lively" is a stylish watch that also serves as a remote fitness monitor and personal emergency response system.
"Most people use it as a watch, but it also addresses the need for independence, safety and a way to get support in a worst-case scenario," he says.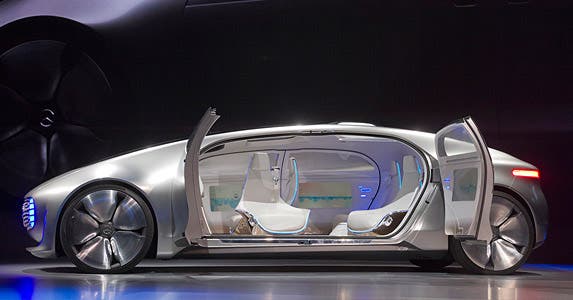 Self-driving cars: Who caused the crash?
© STEVE MARCUS/Reuters/Corbis
Three things to know about self-driving cars:
You'll probably spot them on the road by the end of the decade.
Their potential to make driving safer and ease gridlock is compelling.
Auto insurers are just beginning to figure out how to underwrite them.
Spotting one may be simple. A Mercedes-Benz driverless concept car has four seats that face each other instead of the road.
What's harder to make out is who's at fault in a car wreck.
"There are a lot of panels and discussions going on about this," says Michael Barry, spokesman for the industry group the Insurance Information Institute. "For instance, would the car's manufacturer be the liable party if there were a mechanical breakdown? We're going to have to underwrite in a totally different way to take the driver out of the equation."
Lawyer Quintero predicts car manufacturers will, nonetheless, lobby hard to hold human owners at least partly responsible.
"They're going to require protection because they're not going to risk being sued out of existence for wild amounts of damages," she says.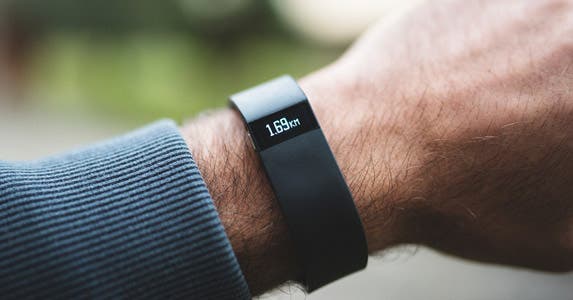 Health monitoring: Privacy guaranteed
Employer-sponsored health and fitness programs are becoming more compelling for participants, thanks to a profusion of wearable health monitors. The programs also are becoming more attractive to employers as the long-term impact of the new technology on their workers' health improves the return on investment.
"It makes good business sense in terms of attracting and retaining talent, potential health care cost savings and having happier, more fully engaged employees," says Steven Noeldner, a partner in the total health management specialty practice at the consulting firm Mercer.
He says device use in wellness programs falls into two broad categories: activity monitors like Fitbit that track and record physical motion (usually steps, but also weight training reps); and condition-specific monitors, such as diabetes monitoring systems that read blood sugar test strips and send the results wirelessly to a 24/7 monitoring center that directs the user based on the results.
Rest assured, the boss will never see your stats.
"There are strict laws that prohibit third-party vendors from releasing personal health information on their employees, spouses and families," Noeldner says.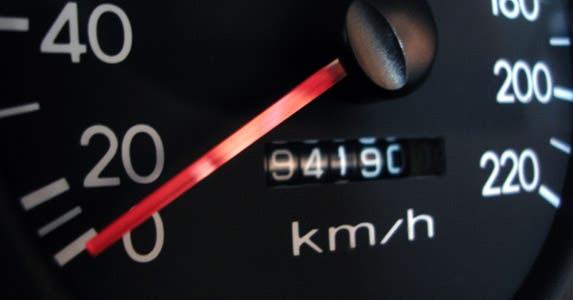 Price optimization/usage-based insurance
Two technological advancements in auto insurance have met with opposite reactions from consumers.
We tend to like "usage-based insurance" programs like Progressive's Snapshot and Allstate's Drivewise, which allow us to share our mileage and driving habits with the insurer via an onboard gadget. While Progressive recently introduced Snapshot penalties for bad drivers, the programs' opportunities for savings are more established.
"Low-mileage discounts kick in at about 7,000 to 7,500 miles," says Barry. "If you've retired or cut your commute, it might be worth checking into."
We're less enthused by "price optimization," in which sophisticated software enables an insurer to identify its most change-averse customers — to charge them more.
"Insurers say, 'The more I know about you, the better I can price your policy,'" explains Barry. "The question is: What does a person's magazine subscriptions or any other extraneous data have to do with pricing their auto policy?"
That's what consumer groups would like to know.
"The price optimization debate is going to go on for a while," says Barry. "My advice? If you don't like what you see in that renewal notice, shop around."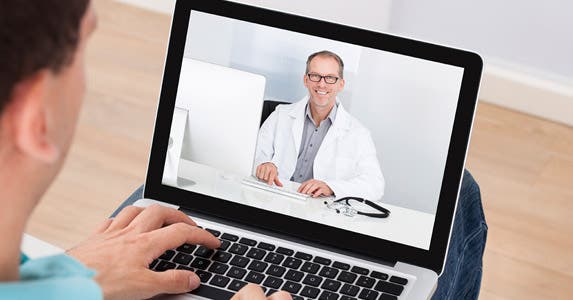 Telemedicine: The doctor is (virtually) in
Smartphones, tablets and ubiquitous Internet connectivity have combined to make the practice of virtual medicine not just possible but inevitable.
"We talk about telemedicine now, but in another 10 or 15 years, we'll drop the 'tele' and just be talking about medicine," says Dr. Herb Rogove, a 30-year intensive care physician and treasurer of the American Telemedicine Association.
Telemedicine makes medicine accessible, affordable and convenient, thanks to 24-hour services, such as American Well and Teladoc. Physicians can follow patients after discharge and monitor wounds and vital signs remotely.
Rogove says 26 states have parity between telemedicine and on-site care, meaning that your health insurance company must treat them both the same. Another nine states are going the same route.
Even the cumbersome state-by-state medical licensing system that prevents doctors from practicing out of state is changing to accommodate telemedicine.
Rogove's advice? "Research your provider. Make sure they have an address, reputable physicians, and that they're licensed, board certified and accredited (by the American Telemedicine Association)," he says.