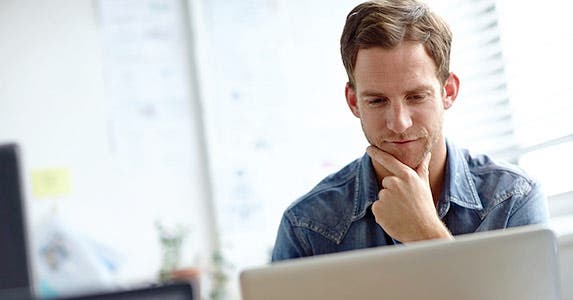 Shop around for insurance
Editor's note: Each week, one of Bankrate's personal finance reporters is reporting on a new way to save and chronicling the savings journey.
People sometimes go to great lengths to save money, blurring the line between being frugal and being cheap. But before you do anything crazy, do this first: Shop around for a better quote on your homeowners and auto insurance policies.
Look, I get it. Shopping for insurance ranks somewhere between painting a fence and going to the dentist on the list of "Enjoyable ways to spend free time." But all it takes is a little time researching on the Internet and a few minutes on the phone with insurance agents. You may find there are better deals available.
"You may very well be getting the best deal you can, but you won't know that unless you do a little shopping around," says Robert Passmore, assistant vice president of personal lines policy at Property Casualty Insurers Association of America.
Here are some tips to help you find out for yourself, as well as my experience searching for insurance savings.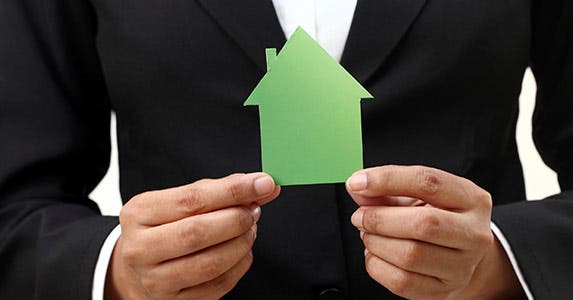 What to look for in a homeowners policy
There's no one-size-fits-all homeowners insurance policy. And the most important thing to look for in a policy? It's not the price.
"The most important thing to ask is if the coverage you're buying is enough to rebuild your home if you had a total loss," says Emily Cabral, program coordinator of United Policyholders.
Some other things to ask, according to Cabral, are:
What type of damage isn't covered in this policy?
Does this policy cover water and flood damage?
Is this a replacement cost policy?
Is there any type of damage for which the provider would pay only actual cash value?
Another thing to consider is your deductible. This is the amount of a loss you must pay before your insurance company pays anything. Typically, the higher your deductible, the lower your premium will be.
"You're probably less likely to have a homeowners loss than an auto loss, so you could save a considerable amount of money if you take a higher deductible," Passmore says.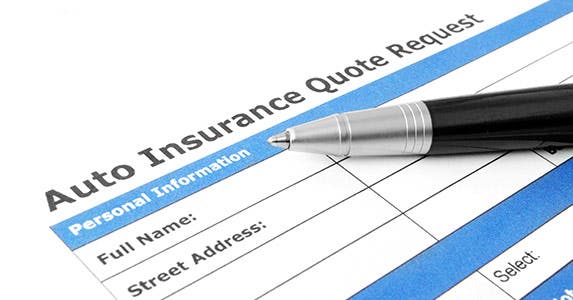 What to look for in an auto policy
Much like a homeowners policy, your auto policy should provide adequate coverage to fit your needs. According to Cabral, a few questions to ask when shopping for auto insurance are:
Will my liability limit protect my assets if I am liable for a major accident?
If my car is a total loss, how will the insurer value my car?
What kind of coverage is included when I rent a vehicle?
Can I select the auto body repair shop of my choice?
"When you ask questions, I think it's really good to go over scenarios with your insurance agent — both big and small scenarios," Cabral says.
If you have older vehicles, consider whether it's worth it to carry comprehensive and collision coverage, Passmore says.
"A lot of vehicles keep more of their value than they used to," he says.
Raising your deductible can sometimes cut your monthly premium. This is where an emergency fund can come into play. If you have enough in savings to allow you to take on a little more risk, raising your deductible can make sense.
"If you have a claim for $10,000 and your deductible is $1,000, you'll only get $9,000 from your insurance company," Cabral says. "You have to make sure that you're comfortable with the deductible."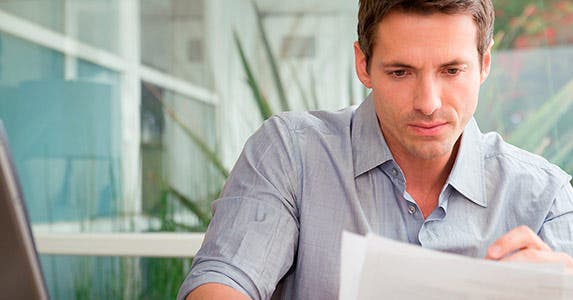 Tips for negotiating a better deal
The most important thing to do when shopping for any insurance policy is to make an apples-to-apples comparison.
"When you get quotes from different companies, look closely at the limits they're quoting," Passmore says. "You might get a much better quote from one company, but they might not be providing as much coverage."
Passmore says he shops around for homeowners insurance every couple of years, but that you should do it whenever you've had some sort of change to your home. And if you find a better deal with another insurer, he says, take that offer back to your current provider before making the switch.
"Obviously, if you've been with them for a while, there's a reason for that," Passmore says. "You'd want to have them take a look at the quote that you got from the competitor and see what they're willing to do."
Same with your auto policy. Also, make sure you've asked your provider about any possible discounts you may be eligible for. Some car insurance providers have discounts for belonging to a certain group or alumni association, driving a green vehicle or sticking with your provider for a certain period of time.
But if you do find a better deal, don't let loyalty get in the way.
"That loyalty discount might not be larger than the discount you'll save by switching to another insurance company," Cabral says. "The only way to find that out is to shop around."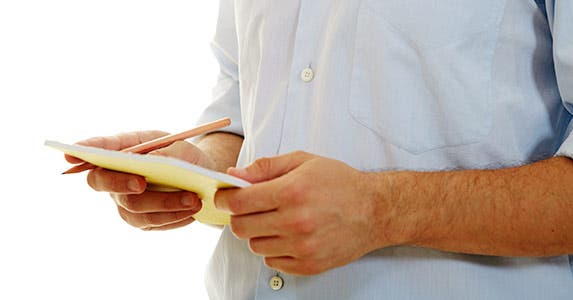 My attempt: Small savings, peace of mind
It came time for me to put this to the test. I don't own a home, so I don't have homeowners insurance. But I do have an auto insurance policy.
I started by looking over my existing policy. Then, I got some quotes online. After entering all my information, I mostly received quotes for monthly payments well under what I was paying with my current provider. I began to think that maybe I had been overpaying for auto insurance all this time.
Wrong. When I looked over the details of the proposed policies, I noticed that I would be receiving about half the coverage of my current policy.
I spoke with a few agents about the prospective policies and asked what the premiums would be if I had coverage similar to my existing policy. The premiums skyrocketed above my current one.
I decided it wasn't worth it to switch insurance companies. However, I didn't stop there. I called my insurance provider to see if was eligible for any discounts. There weren't any discounts, but I was able to find a tiny bit of savings. I changed my uninsured/underinsured motorist coverage from stacked to unstacked, since stacked is meant for people with more than my one vehicle. This knocked just under $3 off my monthly payment.
Although my savings was meager, it's comforting to know that I'm getting excellent coverage for the best possible price. That gives me some peace of mind. And after all, isn't that what insurance is for?