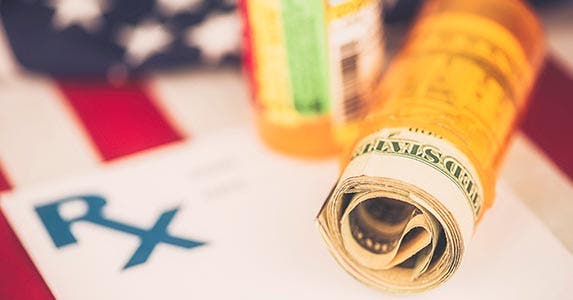 What to know about Obamacare in 2016
As Obamacare's 3rd open enrollment period wraps up and its 6th anniversary approaches, an unfamiliar new normal has set in for a health reform program that's been under fire from birth.
So much has changed so rapidly under President Barack Obama's historic retooling of America's health insurance system that even its opponents have backed off lately for want of some egregious fault to fan into flame.
The inconvenient truth for naysayers is that 17.6 million Americans now have health insurance because of Obamacare, according to the Department of Health and Human Services.
"Those people who really wanted health insurance and couldn't get it, most of them have gotten it," says Doug Hough, associate director of health policy and management at Johns Hopkins Bloomberg School of Public Health in Baltimore.
"Now we're at the group that says, 'Gee, it would be nice to have insurance, but I just haven't really thought about it, and it's probably too expensive anyway.' Some of those people have now realized they can get a subsidy to help with the cost," he says.
Here are 6 things to know about what's ahead for Obamacare in 2016.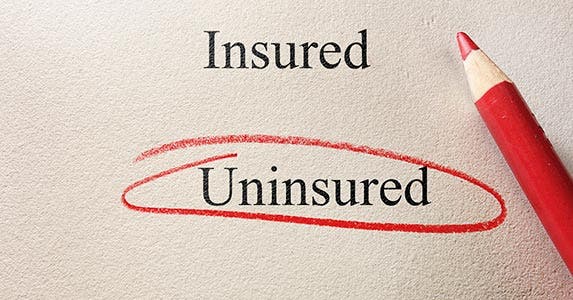 It will cost you more to stay uninsured
iStock.com/zimmytws
In 2014, when the Obamacare individual mandate first required most Americans to buy health insurance or face a fine on their federal income tax, the penalty for noncompliance was the greater of:
$95 per adult, up to $285 per family.
1% of household income.
This year, the cost to not have health insurance jumps to whichever of these is greater:
$695 per adult, up to a whopping $2,085 per family.
2.5% of household income.
An analysis by the Kaiser Family Foundation found that the average uninsured household will owe a penalty of $969 for 2016.
Erin Hemlin, national training director for Young Invincibles, an advocacy group for young adults, says we may see the tipping point for a population that's key to Obamacare's success.
"We definitely see the penalty as a huge motivator this year because it's getting so high," she says.
"If you're a young adult making around the average of $20,000 to $22,000 a year, you're actually going to pay that flat dollar amount, which ends up being greater than the household percentage," Hemlin says. "If you're making $20,000 a year, paying a $700 tax penalty is not easy."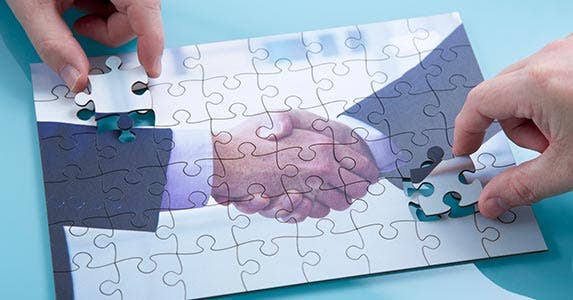 Health care mergers may impact prices
iStock.com/johnnyscriv
The health insurance industry was rocked in 2015, first by the proposed mergers of 4 of the "Big 5" health care giants (Aetna with Humana, Anthem with Cigna), then by the announcement that UnitedHealth Group, the remaining member of the Big 5, may bow out of the Obamacare health insurance exchanges in 2017.
Deborah Chollet, senior fellow at Mathematica Policy Research in Washington, D.C., was not surprised that Obamacare apparently helped prompt a "health-quake."
"It was presumed that there would be an acclimation period when you ask insurers to do something they have never done before, such as compete solely on price," she says. "They probably came in a little low (on price), in part because they could (due to Obamacare's terms)."
Johns Hopkins' Hough doesn't like the prognosis if the proposed mergers are approved.
"With fewer firms with more market power out there, it's going to be a challenge in terms of what the premiums are going to be," he says. "That increase in market power is just going to make the market a lot less competitive, and premiums are going to be much higher because of it."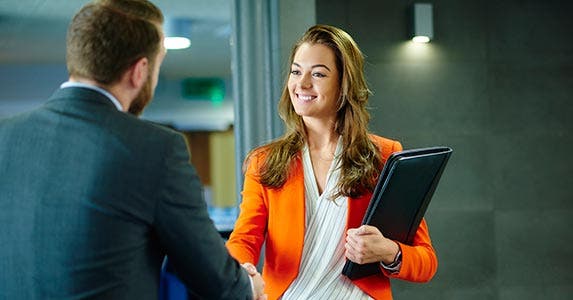 Employer plans may improve to lure talent
iStock.com/sturti
Under Obamacare's employer mandate, companies with 50 or more full-time workers must offer at least the equivalent of a bronze exchange plan (covering 60% of allowable medical expenses) to employees working 30 or more hours per week and their dependents, or face a $2,000 to $3,000 fine per employee. Phase 1 was implemented last year; phase 2 kicks in this year.
Although a few employers initially threatened to cut full-time workers back to part-time to dodge the fine, Hough says the recent drop in unemployment to 5% could cause companies to rethink that strategy.
"The cost to them is going to be the cost of hiring," he says.
Chollet says the competition for talent could bode especially well for employee health care costs.
"It is very expensive to buy family coverage through an employer," she says. "The good news is, it's easier for employers to make the needed changes in a growing economy. If you're trying to compete for workers when wages are amping up, it's easier to offer them the better health insurance benefit in lieu of a higher salary, especially if there is a penalty hanging out there."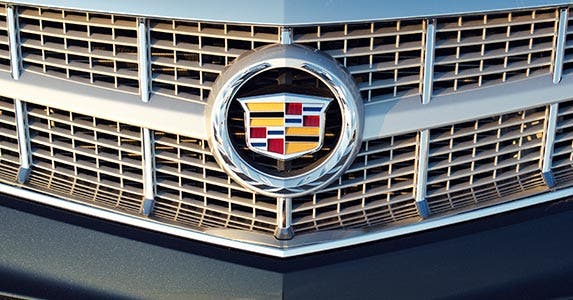 Will we hear more about 'Cadillac' tax?
iStock.com/shaunl
In the 2016 presidential campaign, Obamacare battle lines will likely be drawn over the so-called Cadillac tax, which would impose a 40% excise tax on high-value employer-based health benefits above a certain threshold.
The tax had been scheduled to take effect in 2018, but a massive budget bill that the president signed 1 week before Christmas pushes implementation to 2020.
Will the Cadillac tax become an election year issue in 2016?
"I don't think so," Chollet says. "The Cadillac tax doesn't cut deep now. I think the concern is that it could cut deep in the future."
Hough agrees: "It's of concern to employers; they're already looking at tightening up the benefits. But employees now pretty much expect a comprehensive benefit plan. I can't imagine any consumer being concerned about it."
He says "the screams will begin" when the tax draws closer.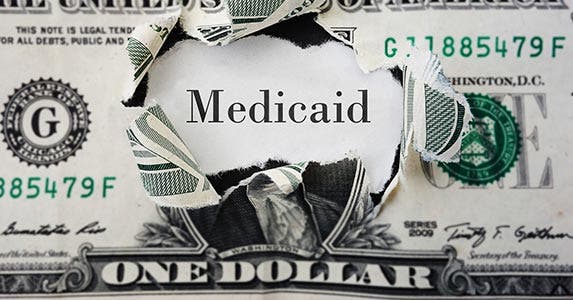 Medicaid expansion discord will rage on
iStock.com/zimmytws
One of the most divisive tenets of the Affordable Care Act has been its expansion of Medicaid, the 50-year-old federal-state safety net for low-income Americans.
Obamacare would have required all states to vastly expand Medicaid to include childless adults just above the poverty line, but the U.S. Supreme Court in 2012 made it a state option instead.
To date, 25 states have expanded Medicaid under Obamacare, 20 have not, and 6 have expanded Medicaid using an alternative program, according to the National Academy for State Health Policy.
The Medicaid expansion dilemma has caused widespread political fissures and infighting between governors and state legislatures. Hough says hospitals that assumed that the Medicaid expansion would roll out nationally as required by the health law continue to lobby for a re-deal in states where they're left to foot the bill when the poor show up in the emergency room.
"The hospitals in the states that didn't expand Medicaid were going, 'Hey, wait a minute!'" he says. "The Texas Hospital Association has been real vehement about Texas not expanding Medicaid, because they were expecting it."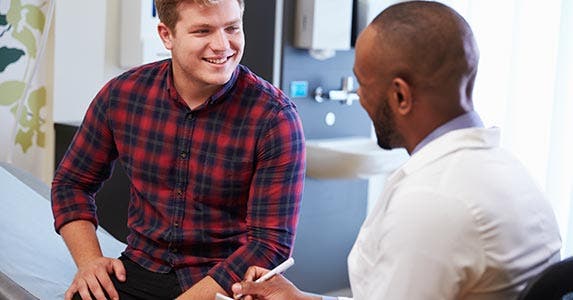 A rite of passage for more millennials
iStock.com/monkeybusinessimages
For all the drama that still swirls around it, Obamacare has won the hearts of 1 important demographic: millennials.
"It's extremely popular," says Hemlin, of Young Invincibles. "We're reaching a point where there is a little more word-of-mouth validation for the (health care law) as more and more people are signed up. They're happy to have that peace of mind."
Unlike other age groups, millennials offer Obamacare an annual "graduating class" of new customers who are forced to leave their parents' health plan when they turn 26.
"Once they hear the benefits, like free annual checkups or free contraceptives, they go, 'Wow, this is great!'" she says. "Access to free preventive care, especially birth control without a copay, is big with the young invincible population because that tends to be where they access health care. It resonates with young people."
Landing that first Obamacare exchange policy can feel life-changing.
"We hear a lot of our age group say, 'I feel like a real adult now; I have my own health insurance!'" Hemlin says. "It's become a rite of passage."