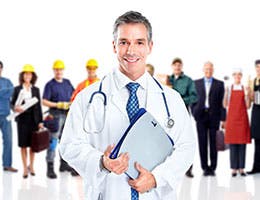 Obamacare effects on work-based insurance
A White House spokesman has said of President Barack Obama's health care law that if you already have health insurance through an employer, "there is no change for you except for an increase in benefits that everyone receives as a result of the Affordable Care Act."
However, there's ample evidence that employees with work-based health insurance are facing challenges in the era of Obamacare that are impacting the benefits they receive and their paycheck contributions and other costs.
Compare health insurance quotes to find the best plan.
"The Affordable Care Act changes the playing field like it's never been changed before," says Paul Fronstin, a senior research associate at the Employee Benefit Research Institute in Washington, D.C.
Before the law was passed, employers offered health insurance voluntarily because they were concerned about recruitment, retention and their staff's health and productivity, he adds.
Now, workers are facing possible coverage cuts or health plans potentially stripped down to their bare bones. Here are five ways the Affordable Care Act, aka Obamacare, may shake up employer-sponsored health coverage.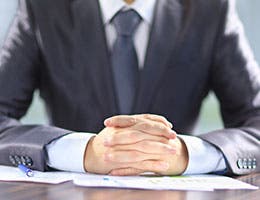 More costs borne by employees
If you have health insurance through work, then you're likely familiar with changes in your plan from year to year, including minor increases in your copayments or deductibles.
"For many years, we've been seeing employers manage the high and growing costs of health insurance by increasing cost-sharing," says Deborah Chollet, a health insurance research leader at Mathematica Policy Research in Washington.
That trend is likely to continue because employers anticipate they'll face higher health care costs, particularly from Obamacare's "employer mandate," which takes effect next year and requires larger businesses to provide health insurance to workers averaging at least 30 hours per week.
A recent survey conducted by consulting firm Mercer found that 1 in 10 large employers will require bigger paycheck contributions for employee-only health coverage, and 18 percent will require employees to contribute more for family coverage.
Large employers are also making adjustments now to avoid the so-called Cadillac tax on higher-priced health plans, coming in 2018.
"You can't wait till the last minute — if you want to avoid the tax — to make changes to your plan," Fronstin says, adding that one way to avoid it is by increasing deductibles to bring down premiums.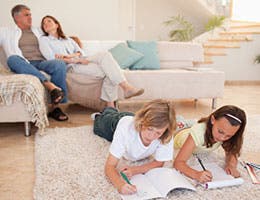 Surcharges for dependents
The drive to control health care costs is causing some employers to rethink their coverage of employees' spouses and kids.
"We've seen employers back off from contributing to family coverage as a way to manage costs," says Chollet.
UPS announced to its workers that starting in 2014, it would no longer provide health insurance to employees' spouses if they are eligible for coverage at their own workplace. The delivery giant cited the Affordable Care Act as a reason for its move.
"The change is consistent with the way many large employers are responding to the costs associated with the health care reform legislation," UPS said in a memo to workers.
While other companies aren't yet dropping spousal coverage, nearly 7 out of 10 have implemented or plan to implement surcharges for adult dependents who have access to coverage elsewhere, according to an Aon Hewitt analysis.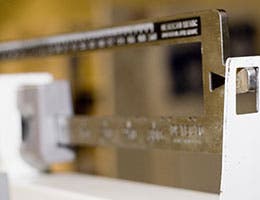 'Skinny' plans possible
The ACA requires that private health insurance plans offer a smorgasbord of services, called "essential health benefits," including maternity and newborn care, prescription drugs and preventive care.
But The Wall Street Journal found, and the Obama administration confirmed, that the law allows large employers to offer bare-bones plans that exclude coverage for services such as X-rays and surgery. These skinny plans also might place annual limits on care.
Employers can be penalized, however, if workers say no thanks to skimpy workplace plans and shop for a subsidized alternative through the Obamacare exchanges, Chollet notes.
"Someone will look at (the employer coverage) and say, 'Well, that's not qualified coverage and therefore you're eligible to enroll through the exchange,'" she says. And if that employee were eligible for a tax credit to help pay for health coverage, the employer would be hit with a penalty for offering the subpar plan, she adds.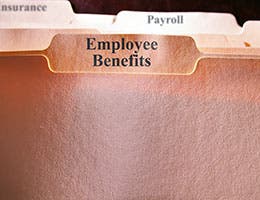 No more coverage from some employers?
Before the ACA, the main reason employers offered health insurance as a benefit was to attract and keep employees. Now, some employers are re-evaluating whether the perk is worth the price.
Large employers who do not offer health insurance when it becomes required next year will face fines of up to $3,000 per worker. To some employers, the penalty may be less expensive than offering health coverage. According to a survey from the National Business Group on Health, 3 percent of large employers are considering eliminating coverage and paying the penalty.
Some companies are already dropping insurance for part-time workers. Target, for example, told part-timers that they will lose their health coverage. The retail giant is following in the footsteps of other major companies changing their benefits policies and encouraging workers to shop on the Obamacare exchanges, including Home Depot.
But most employers will probably stay the course regardless of the health care overhaul, predicts Lynn Quincy, associate director of health reform policy for Consumers Union, the policy arm of Consumer Reports.
"Employees expect an offer of health insurance when they're job hunting, and employers will probably continue to provide that, unless everybody in their industry no longer provides it," she says.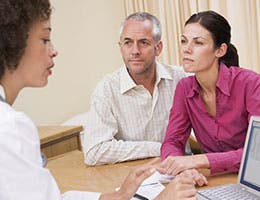 A shift to 'consumer-driven' plans
Arrangements that turn more health care control and costs over to employees are gaining traction in the workplace.
Many companies are turning to what are called "consumer-driven health plans" or "consumer-directed health plans," in which the employee manages a tax-advantaged savings account to pay for routine medical expenses. An accompanying health insurance plan covers only catastrophic medical expenses. Typically, a high-deductible health plan is coupled with a health savings account, or HSA.
Seventy-two percent of employers currently offer at least one consumer-driven health plan, according to the National Business Group on Health, and this year, 22 percent of employers planned to offer only this type of health insurance benefit to their workers, up from 19 percent in 2013.
As employers reckon with Obamacare, every health coverage option will come under scrutiny, Fronstin says.
"Employers are trying to figure out, 'OK, how do I find the sweet spot of offering a benefit that I can afford to offer that my employees want?'"