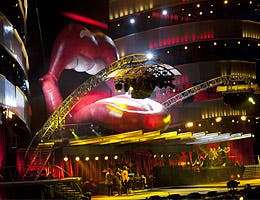 Insurance for when the show can't go on
When Adele or the Rolling Stones are sidelined by a mid-tour illness or injury, it can cost millions in lost revenue to the artists, their entourage, the promoter and the concert venues. Some of the same holds true when professional athletes, princesses and even popes are out of commission.
Fortunately, few such headliners hit the road these days without non-appearance insurance, an indemnity policy that insures against: "no-shows," to make sure the tour goes on even when the star can't; and "abandonment," should cancellation become the only option.
No-show insurance kicks in when a tour, special event or theater production gets derailed by circumstances beyond the promoter's or artist's control. Covered perils range from the obvious:
Inclement weather.
Damage to the venue.
Illness, injury or death of the headliner.
To the remote:
Terrorism.
Epidemics, such as bird flu.
Ironically, the one thing no-show insurance does not cover is a voluntary no-show.
"You can't insure the loss when they just don't want to appear," says LeConte Moore, a managing director at DeWitt Stern, a New York-based entertainment insurance broker.
Here are six ways non-appearance insurance helps ensure that the show — or cash flow — will go on.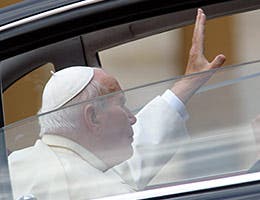 'Holy smoke, the pope just canceled!'
In most cases, underwriters require a medical exam and exclude pre-existing health conditions from coverage before they insure a celebrity for non-appearance.
But there are exceptions, as Moore found out 20 years ago.
"I once insured Pope John Paul (II). He was coming to America, and the Catholic churches in the five boroughs of New York City spent a lot of money building altars and bleachers and renting bus companies in preparation," he recalls. "We knew you can't get a medical exam on the pope, so we found a Catholic underwriter who agreed to write the policy without one."
The churches would soon be thankful he did.
"The pope canceled. He had a pre-existing condition — he had fallen and broken his leg — and just three weeks before the trip, he said, 'You know, my leg just isn't healed, I'm not coming,'" Moore says.
Settling this no-show claim proved tricky.
"While he had a pre-existing condition, he didn't have a medical exam because the underwriter said he didn't need one," Moore recalls. "It was a very large claim, millions and millions of dollars."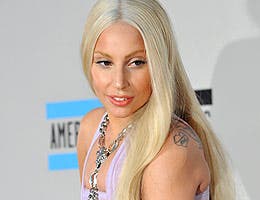 Lady Gaga's $25 million hip injury
When Lady Gaga suffered a hip injury during the North American leg of her 2013 "Born This Way Ball" tour, promoters had to cancel the remaining 22 shows and refund 200,000 tickets worth an estimated $25 million, making hers perhaps the most expensive hip surgery in history. There were also contractual obligations to settle with a touring cast and crew of 130.
Ted Tafaro, president and CEO of Exceptional Risk Advisors, an entertainment insurance broker based in Mahwah, N.J., says abandoning a tour is the least-attractive option for all concerned.
"Who gets hurt the most depends on how the deal is structured. Typically, the promoter buys non-appearance with a deductible of three or four missed shows, after which insurance would kick in," he explains. "The venue usually stands to lose the least because they typically can book something else in and reschedule the date. They're guaranteed their rental fee anyway."
Unlike Lady Gaga, ailing performers often are able to postpone, rather than completely scrap shows, Tafaro says.
"The good news for fans is, most artists try to tack on those dates during a gap or at the end of the tour to minimize the financial loss by rescheduling instead of canceling," he says.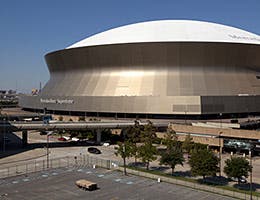 The Super Bowl wake-up call
Think this year's wintry Super Bowl was risky? Moore faced a logistical nightmare after the National Football League postponed all games for one week following the 2001 terrorist attacks. It meant Super Bowl XXXVI in the Louisiana Superdome in New Orleans would have to be played one weekend late.
"One big problem: The National Automobile Dealers Association convention was scheduled for the Superdome that weekend, so the NFL had to pay them to move," he recalls. "Although that Super Bowl went on, moving it back was extremely expensive."
The unprecedented Super Bowl delay had two immediate effects on event insurance. Terrorism coverage — then a little-used option — became standard on most policies almost overnight. And small businesses anticipating huge revenues learned to purchase contingency insurance, lest their big payday turn to nay-day.
"It's a special form of business interruption insurance, because the standard form doesn't cover event cancellation," says Moore.
Some New York City bars and restaurants recently hedged their Super Bowl bets with such coverage.
"They just had to give us the estimated amount of revenue they expected to make, and if it snowed two feet or more, or if the Super Bowl was moved or canceled, they would receive that amount," Moore explains.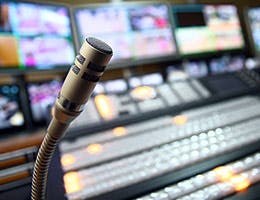 'Due to technical difficulties …'
For the broadcast industry, non-appearance insurance has two meanings.
Naturally, the show must go on, be it a sporting competition, concert, awards show or other live televised event. But even when it does, technical difficulties that prevent the broadcast from reaching the radio, TV or online audience can still result in a no-show insurance claim.
"You could have a transmission failure, where either the uplink or downlink failed, that would impact your revenue stream if you sold advertising spots or it was a pay-per-view event," says Lori Shaw, executive director of the entertainment practice at Aon Risk Solutions in Charlotte, N.C.
Fortunately, settling a broadcaster's "due to technical difficulties" claim is relatively straightforward because their revenue loss is well-documented.
"It will be an auditable policy, so at the conclusion, they would provide their actual revenue figures and the policy would be adjustable based on that," Shaw says.
What the networks lack is the ability to delay a live broadcast (after all, who wants to see the Grammys the next day?) or substitute income-generating fare at the last minute.
"The networks' contracts are out there three and four years ahead," notes Moore.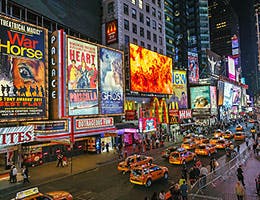 Keeping the lights on Broadway
There are two ways to insure against non-appearance and abandonment on Broadway.
"You can write it on loss of gross revenue, or on expenses only," says Peter Shoemaker, a DeWitt Stern managing director. "The former is more expensive, the latter has lower payout limits."
Here's how it works. Say your production costs are $100,000 a week and your gross revenue from ticket sales averages $200,000 a week, giving you a weekly profit of $100,000.
"If your star goes down and the understudy goes on for a week and revenue drops from $200,000 to $105,000 a week, if you had a gross revenue policy, right there you would collect $95,000 to cover the drop-off in sales for having an understudy," Shoemaker explains. "If you had an expenses-only policy, however, your revenue still exceeded your expenses by $5,000, so you would have no claim under the policy."
Age factors heavily into the cost of ensuring that Broadway stars will shine throughout a 20-week run.
"The cost is dramatically different between an 80-year-old and a 35-year-old actor," Shoemaker says. "The policy will be much different for 'Rock of Ages' than 'Driving Miss Daisy.'"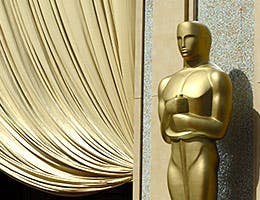 When news gets in the way
The risks associated with televising the Academy Awards largely involved bleeping out exuberant profanity until hours before the 53rd Academy Awards ceremony was set to go live on March 30, 1981.
"The Oscars were actually postponed 24 hours because they were scheduled the night that President Ronald Reagan was shot," says Moore of DeWitt Stern. "From that day on, they bought insurance for their event. The interesting thing is, the show could have gone on but it would have been pre-empted by the network."
Since then, pre-emption coverage has become a common option in entertainment no-show insurance — and not surprisingly, considering the advertising and pay-per-view revenue that is at stake should network news interrupt a regularly scheduled live broadcast.
As for non-appearance insurance in general, Moore estimates that it could represent 5 percent to 10 percent, or roughly $150,000 to $300,000, of a $3 million insurance package for a televised prizefight — or 1 percent, or $250,000, of a $25 million concert coverage package. But the pricing is not an exact science.
"It's not like life insurance, where you can look up the 'book' rate," he says. "It's called seat-of-your-pants underwriting."