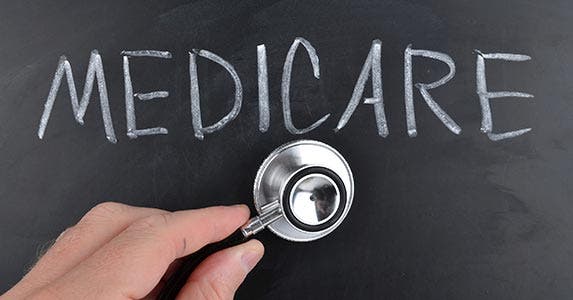 7 surprising things about Medicare
The average American approaches Medicare age with equal parts elation and anxiety.
The elation comes from reaching the qualifying age of 65 and finally being able to reap the health insurance benefits of paying into Medicare all those years through payroll taxes.
The anxiety? Very little about Medicare resembles the chocolate-or-vanilla employer health plans that helped you reach this personal milestone in the first place.
"It can be frightening to people who are looking at Medicare and suddenly have a lot at stake," admits Deborah Chollet, a senior fellow and health insurance expert with Mathematica Policy Research in Washington, D.C.
To soften the shock, here are 7 Medicare surprises to help ease you into the risk pool.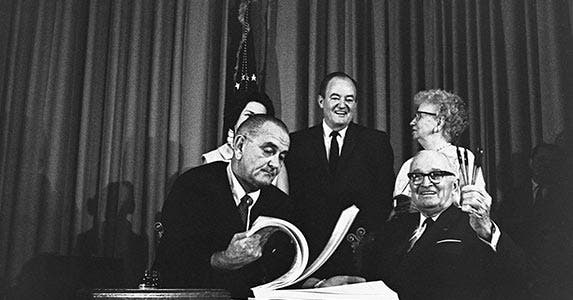 Medicare really is 'socialized medicine'
Though it may be prudent to keep it under your hat in an election cycle, Medicare is the 1 beacon of universal or "socialized" medicine in America's otherwise private health care system.
"It's always ironic to hear people say, 'Keep government out of my Medicare!'" Chollet chuckles.
Signed into law by President Lyndon Johnson on July 30, 1965, Medicare and its kid brother Medicaid were the breakthrough health reforms for elderly and low-income Americans that had been proposed and repeatedly rejected by Congress since the turn of the 20th century.
Why the sudden breakthrough for seniors?
"We had a lot of uninsured elderly, and private insurance didn't want to cover them," Chollet explains. "The 2 populations that private insurance has always failed spectacularly are low-income and sick people, and the elderly fit both of those. That pool would be very expensive, and the private insurers had essentially deemed them uninsurable."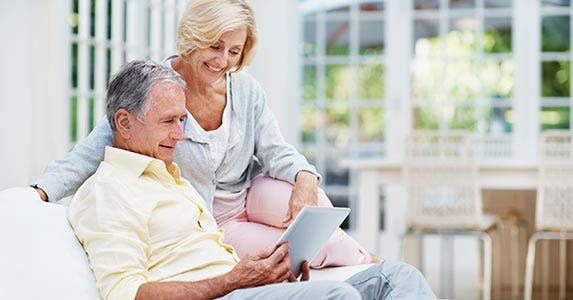 It offers more choice than employer plans
While universal health care is often portrayed as monolithic, Medicare is all about choice.
You can opt for traditional Medicare, which includes:
Part A (hospital insurance).
Part B (medical insurance).
Part D (prescription drug coverage).
Plus, you might buy a private Medigap plan to take care of deductibles and coinsurance not covered by original Medicare.
Or, you can choose an all-in-1 Medicare Advantage plan, aka Medicare Part C, offered by private Medicare-approved health insurers in your state.
Melissa Simpson, program manager for the National Council on Aging's Center for Benefits Access, says retiring 9-to-5ers are often amazed by their Medicare options.
"With an employer plan, most people have 5 or fewer options to choose from," she says. "With Medicare, you've not only got Medicare and Medicare Advantage, but your options with Part D and within Medicare Advantage are numerous. In 1 state I work with, people had a choice of over 60 plans to choose from. That's a lot of choices."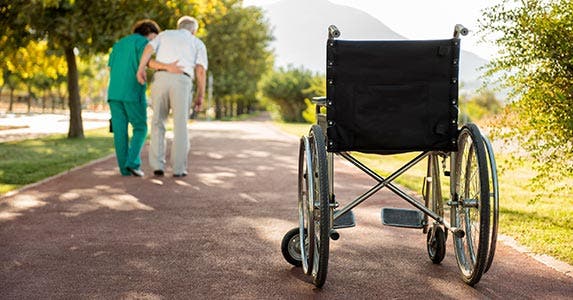 It pays for durable medical equipment
Though you might not discover it until you need it, Medicare Part B covers "durable medical equipment" for home use, including:
Canes.
Crutches.
Walkers.
Wheelchairs.
Traction equipment.
Hospital beds.
Blood glucose monitors.
Oxygen equipment.
Patient lifts.
Qualifying equipment must be prescribed by a doctor for medical reasons and would not typically be useful to someone who is not sick or disabled.
Although Medicare pays for different types of equipment in different ways, you'll typically pay 20% of the Medicare-approved cost of the device after you've met the Part B deductible. Chollet says Medicare considers such coverage a great investment.
"Part of Medicare's objective is to keep people healthy and out of nursing homes, essentially," she says. "Anything that can be done to maintain independence is very cost-effective for Medicare."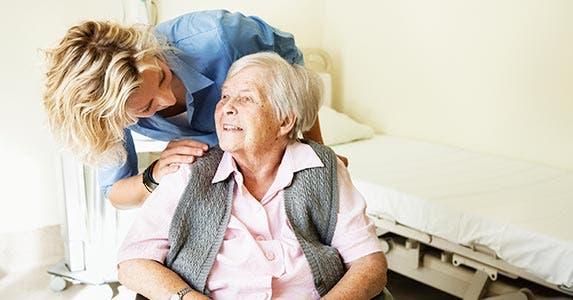 Medicare does not cover long-term care
While traditional Medicare does not cover eye exams, dental care, hearing aids, acupuncture or cosmetic surgery, by far its costliest omission is long-term care coverage.
True, Part A will cover medically necessary care in a certified skilled nursing facility, such as for the changing of sterile dressings following an operation. But if your reason for needing assisted living or a nursing home is primarily for custodial help with such daily activities as bathing or dressing, you're strictly on your own unless you have private long-term care insurance.
Unfortunately, affordable long-term care policies are few and far between, according to Chollet.
"The big, reputable companies are honoring their current contracts, but they're not writing new ones," she says. At the same time, the American Association for Long-Term Care Insurance says costs jumped 8.6% from 2014 to 2015.
As a result, a common scenario for failing seniors is to deplete their financial reserves so they can qualify for Medicaid, the government health insurance for the poor that does cover long-term care.
"Unfortunately, long-term care is so expensive that very few people have the resources to afford it," Chollet adds.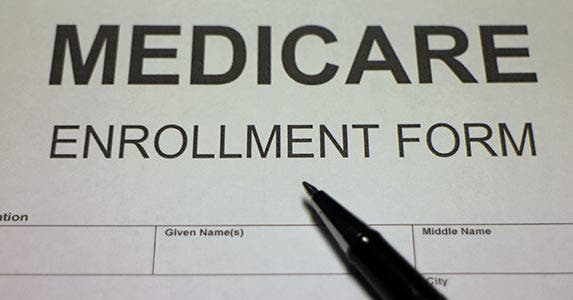 Medicare has 4 enrollment periods
That's right: Medicare has 4 times for signing up. Here's how they shake out:
Initial enrollment:

You have a 7-month window to apply for Medicare Part A and/or B when you first become eligible. It begins 3 months before the month you turn 65 and ends 3 months after that month.

Special enrollment:

If you're covered under employer group health insurance and you or your spouse is still working, you can get an 8-month period to sign up for Part A and/or B any time after your initial enrollment ends.

General enrollment:

If you missed your initial enrollment period and don't qualify for a special enrollment period, you can sign up during Medicare's general enrollment period, which runs from Jan. 1 to March 31 every year, for coverage that starts July 1.

Medicare Advantage enrollment:

You can change from traditional Medicare to Medicare Advantage and vise versa, switch Medicare Advantage plans, or add, switch or drop Part D drug coverage from Oct. 15 to Dec. 7 each year, with changes effective Jan. 1.
"The prescriptions you take can change from year to year," says Lisa Yagoda, health issues adviser for AARP. "If you don't need a certain drug anymore, you may find a different Part D plan that works better for you."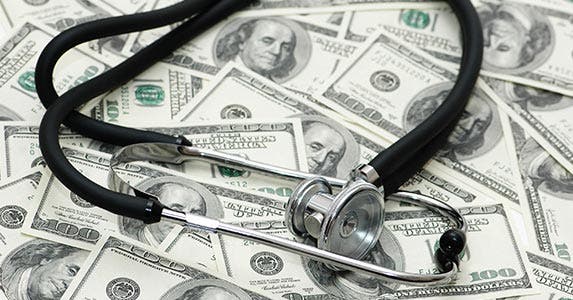 Medicare charges the rich more
While Medicare Part A is usually premium-free, thanks to all those years of payroll taxes you paid, the premiums on Part B and Part D drug coverage can depend on your earnings from a couple of years back.
Most Medicare recipients — those who 2 years ago earned no more than $85,000 — currently pay $104.90 per month for Part B. Those who earned more than the threshold pay incrementally more, tapping out at a monthly premium of $335.70 for individuals who earned more than $214,000 or joint filers who made more than $428,000.
The wealthy also pay more for Part D drug coverage.
As Medicare costs have grown over a half-century, an income-graduated assessment was introduced to keep premiums modest for low-income beneficiaries, Chollet says.
"By the time you get to the highest payment, although you're paying 80% of your Part B cost, you're still getting a subsidy of 20%," she points out. "That's still a bargain — which is why Medicare has not had to go out and beat the bushes to get people to enroll."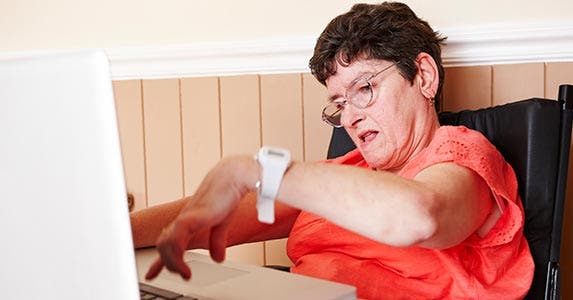 Medicare isn't just for seniors
Medicare parts A and B are available to some individuals younger than 65, including Americans who:
Are disabled and have received Social Security Disability benefits for at least 2 years.
Have Lou Gehrig's disease or end stage renal disease (kidney failure).
Have a long-term condition such as mental illness, multiple sclerosis, Parkinson's or Alzheimer's disease.
"It is any condition that makes it impossible for you to work at any occupation for which you might be qualified, so it's a pretty high bar to get Social Security Disability," says Chollet. "But we're seeing a growing number of people who are on it, either due to physical or psychiatric disabilities."
She says it's humane and cost-effective to enroll the disabled in Medicare sooner rather than later.
"From a federal government perspective, if you're incapacitated and can't care for yourself for want of durable medical equipment, you're going to be on Medicaid pretty soon anyway, and that really gets expensive," she says.