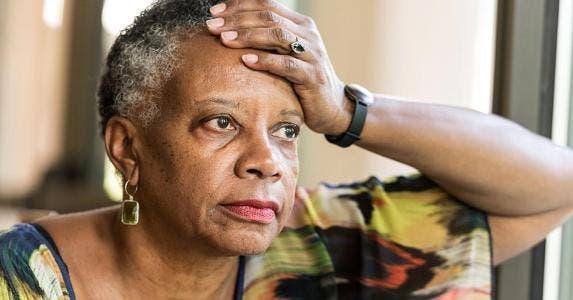 Dear Senior Living Adviser,
Please help me. I think my former daughter-in-law took out a life insurance policy on me. One of my children told me she went through my papers, looking for something with my signature on it. I'm not missing anything, but I'm worried about her having an insurance policy on my life.
— Dispirited Debbie
Juanmonino/E+/Getty Images
Dear Donna,
It is illegal for someone else to take out a policy on your life without your permission. If you think that has happened, you have a right to be concerned. That said, it would be pretty hard for her to take out a policy on your life with a high death benefit because the insurer would want to have some medical screening done prior to underwriting (approving) the life insurance policy. You'd know.
Check MIB Consumer File
There's a consumer reporting agency for the life and health insurance industry called MIB. It has a life insurance policy locator service, but it can only be used to find policies of a person who has died, which you have not.
However, what MIB can do for you is to provide you with a copy of your MIB Consumer File. Just like with your credit reports, you can get one free copy per year of your MIB Consumer File. It shows life and health insurance activity in your name.
If that doesn't help, it is not going to be easy to find the policy, if one exists. It will help if you know the address of the former daughter-in-law at the time that the policy was purchased and the approximate date of the purchase.
State insurance department may want to investigate
The state insurance department for the appropriate state may help investigate whether a policy was illegally taken out on your life.
The American Council of Life Insurers has a Web page with links to each state's department of insurance. The insurance department will be interested in the possibility of insurance fraud. If the purchaser lives in a different state than the insured, it will complicate the search and possibly decrease the willingness of the state insurance departments to help. Some states offer free policy locator services, but like MIB's service, it's only available to research when the insured is the person who has died.
Thanks to Edward Graves, a former professor of insurance at American College, for his help in answering the reader's question.
Ask the adviser
To ask a question of Dr. Don, go to the "Ask the Experts" page and select one of these topics: "Senior Living," "Financing a home," "Saving & Investing" or "Money." Read more Dr. Don columns for additional personal finance advice.
Bankrate's content, including the guidance of its advice-and-expert columns and this website, is intended only to assist you with financial decisions. The content is broad in scope and does not consider your personal financial situation. Bankrate recommends that you seek the advice of advisers who are fully aware of your individual circumstances before making any final decisions or implementing any financial strategy. Please remember that your use of this website is governed by Bankrate's Terms of Use.