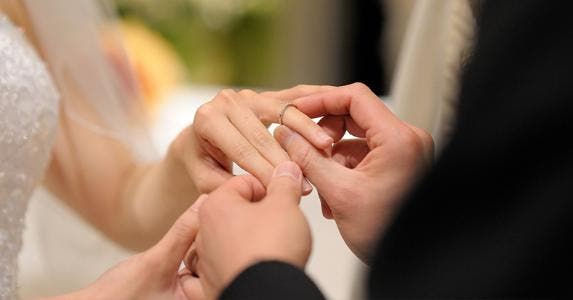 When you're looking at your 20s in the rearview mirror, you're probably on the road toward some serious life changes. For many people, the next couple of decades are a time to focus on family, whether that means starting a new one or expanding the one you already have.
As your life moves on, so will your life insurance needs. Here are the life insurance issues you may encounter at three major mile markers that people reach in their 30s and 40s.
Save on your life insurance — compare quotes from reputable insurers!
Parenthood
As you add members to your household, you'll also need to add life insurance to ensure that your babies would be taken care of if something were to happen to you or your spouse. For new parents, figuring out how much coverage you'll need isn't easy and means figuring what your family's future costs might be, says Glenn E. Stevick Jr., an adjunct professor of insurance at The American College in Bryn Mawr, Pennsylvania.
"When (new parents) think about life insurance, most people kind of focus on what we call 'final expenses.' What does it take to bury me or cremate me, pay off my debts, and so on?" he explains.
But what parents typically forget, he says, are the major bills the family will encounter in the future, such as the cost of sending the kids to college. You need enough life insurance so the family could cover these sorts of expenses if a breadwinner dies.
Most new parents in their 30s will need "somewhere between 15 to 20 times their income" in life insurance coverage, says Onofrio Cirianni, a partner with New York-based EisnerAmper Financial and Insurance Services LLC. People in their 40s will need 10 to 15 times their income, he says.
Employers provide many families with a head start on life insurance. According to the U.S. Bureau of Labor Statistics, 72 percent of full-time workers in the private sector are eligible for some life insurance benefits through their company.
To do a comprehensive analysis of your family's potential expenses in the future and determine how much coverage you need beyond your employer-sponsored life insurance, Cirianni recommends that you enlist the help of an insurance agent or financial planner.
Remarriage
Many people get married in their 20s, and it's not uncommon for some to divorce and walk down the aisle a second time in their 30s or later. A survey released in 2011 by the U.S. Census Bureau shows that the median age for second marriage is about 36 for men and 33 for women.
Life insurance needs are different for those in second marriages, especially when stepchildren are involved, says Sonali Virendra, a vice president with New York Life Insurance Co. In addition to examining each spouse's income, assets and debts, couples must factor in alimony and child support payments they may be making or receiving, and coordinate with their exes to ensure that all children are adequately covered.
"If you have a family that's now a blended family, you need to now redo (a life insurance analysis) you may have already done in the past," Virendra notes.
Aging
Another major life insurance concern facing those in their 30s and 40s is time. Those who are eyeing private life insurance outside of work, whether to cover a new baby or protect a new spouse, should do so as soon as possible to get the best rates, says Cirianni.
"Unlike investing, insurance always requires someone to be underwritten, and you have to qualify for it," he explains. "There's no better time to look at what amount of coverages you're eligible for than when you're young and healthy."
In most cases, life insurance premiums rise steadily as policyholders age. Plus, the older you get, the more likely you are to develop a condition that could spike your premiums dramatically or even render you ineligible for life insurance altogether, Cirianni says. Obesity, high blood pressure, cardiovascular issues, high cholesterol and abnormal liver function can increase your insurance rates by up to 50 percent.
"It's really unfortunate because where there may have been an opportunity to set up coverage earlier in life, they (now) may be stuck with a higher premium," he says.
To sidestep higher life insurance charges as you progress through your 40s and 50s, Cirianni says start the needs-analysis process early and maintain healthy habits.